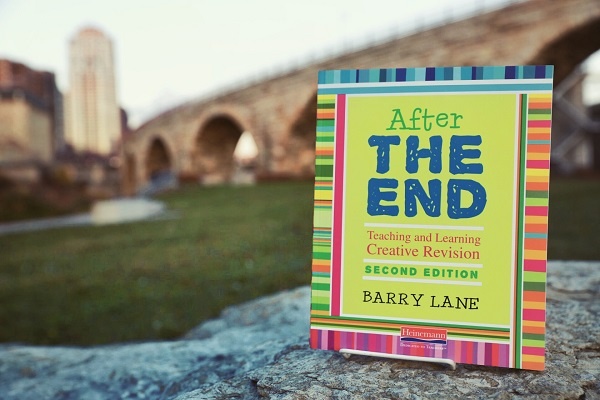 Barry Lane's best-selling After THE END helped teachers see revision in a whole new light and inspired a generation of students to not only embrace revision but to realize that writing is revision. Now, the long-awaited second edition keeps Barry's humorous and endearing tone while updating his ideas and lessons for teaching writing with heart. In today's post adapted from the book, Barry shares a classroom writing exercise designed to help students consider the details of crafting fiction.
Digging For Fictional Details: An Activity

by Barry Lane
Write on the board, "He/she liked crazy clothes," or my current favorite for fourth through eighth grade: "It was a much more awesome planet for kids than Earth." Or have your students make up several of their own sentences. Tell the students that they need to make the sentence come alive with specific details or the reader won't even begin to believe them. The questioning process is the same for fiction as for nonfiction writing. To begin, ask students to quickly list fifteen details of their planet or crazy clothes or whatever sentence on the board interests them. Remind them that they don't have to labor over this list.
When they're done with their initial list, ask them to find a partner to help them dig for more specific details. Repeat the same process as in the last exercise. Each person alternately reads one detail and the other person asks three or four questions to help the partner get more specific. The writer then writes down more specific details. (This exercise also works well with small groups. Simply have each group member ask a question or two for each detail and take turns writing down the more specific details.)
Example: There are no parents on the planet.

Where do kids come from?
They spew out of volcanoes once a year. But where do they get born?
They don't get born; they were created at the beginning of time, like rocks.
Example: jeans

What color?
Pink with green polka dots.
What condition?
Big tears at each knee and a faded Russian flag sewn into the thigh.
Remind students that questions that begin with question words, such as how or what, are usually more helpful than yes-or-no questions that begin with Is. Model the questioning process a few times with the group and then let the students go at it.
Optional: Ask students to draw a picture of their person or planet, including all their detail. If they end up drawing more than they wrote about, have them add extra details to their written list.
Have students share their details (and drawings) with the rest of the class. Talk about which details stand out the most and why. We call these "telling details." Ask, "If you were to use only one or two details to describe that person or thing, which would you choose?"
♦ ♦ ♦ ♦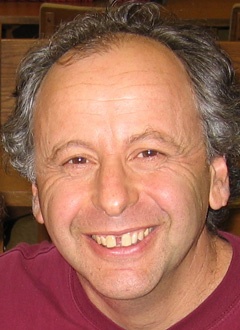 Barry Lane has taught writing in grades K–12, and authored many professional books to help teachers teach writing with joy and passion. His other books include Reviser's Toolbox, But How Do You Teach Writing? and Force Field for Good (with Colleen Mestdagh).