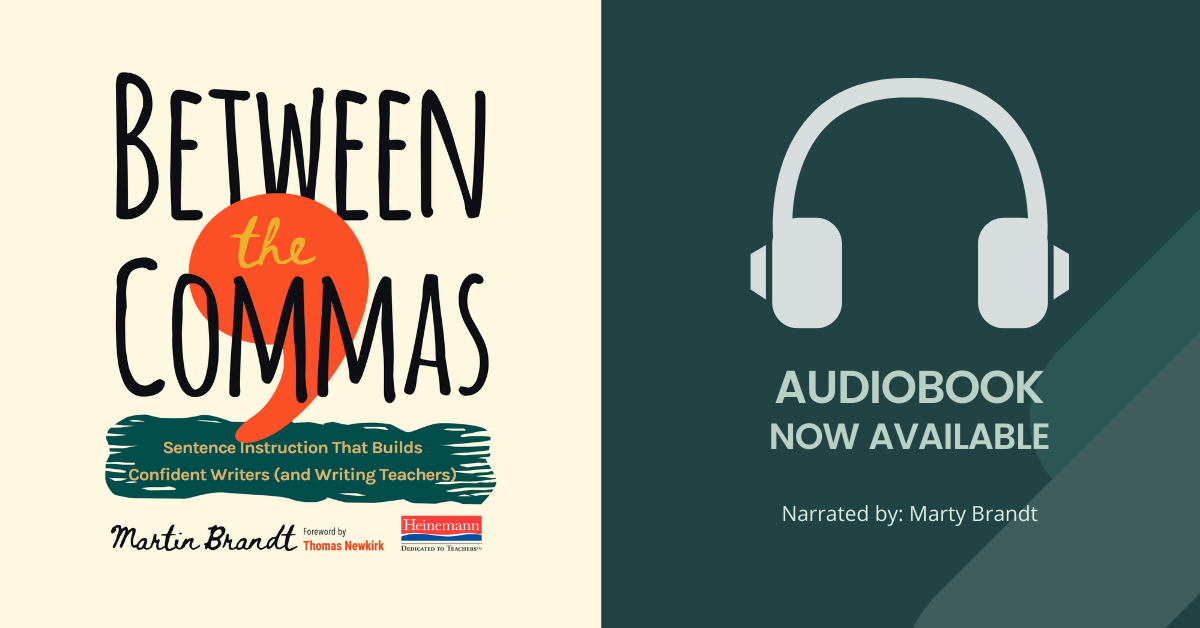 Heinemann Audiobooks presents Between the Commas: Sentence Instruction That Builds Confident Writers (and Writing Teachers) by Martin Brandt.


Access this title on your favorite platform:


Chirp · Apple Audiobooks

Google Play · Audible
Listen to a preview of the audiobook:
BOOK DESCRIPTION
For too long, sentence instruction has been heavy on correctness and terminology (as in "mind your grammar") and light on play and experimentation. Or it has been abandoned altogether. In this lively book, Marty Brandt sets out to change all that.

It is partly the story of a teacher hitting a plateau in mid-career, deeply frustrated by the flatness of his students' writing, particularly as they struggled with more academic tasks. But it also tells the story of important but neglected research in sentence instruction, which Brandt revives, reinventing his instruction by explicitly teaching the possibilities of sentences.

In Between the Commas, Marty identifies three "pillars" of sentence instruction:
Sentence Focus: Identifying the true subject of the sentence
Sentence Development: Finding ways to expand and modify, "between the commas"
Sentence Coherence: Connecting sentences to show the flow of thought.
To help his students understand these concepts, Brandt invents his own terms—the Dime- Dropper, Smack-Talker, ingBomb, Sentence Wannabe, and the Not/But—to describe key moves a writer can make, illustrating them with both student and professional examples. The book is also filled with practical exercises in sentence manipulation that can be used directly in your classroom or modified for your students.
At long last, sentence instruction that can really help young writers—and their teachers.
• • •
Watch and learn about the noun phrase appositive, a highly useful tool.
To learn more about Between The Commas, visit Heinemann.com.

Podcast fans, Listen to our conversation with Marty Brandt on the Heinemann Podcast.

Help us build on our community of educators.
Use the blue share icons at the top of this blog post to share this blog on your Facebook, Twitter, or Linkedin account.
---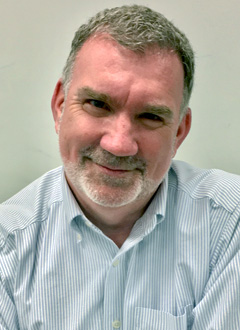 Martin Brandt teaches English at San Jose's Independence High School, a large urban school with a diverse student population. He is a teacher consultant with the San Jose Area Writing Project and former winner of the California Teachers of English Award for Classroom Excellence.
To learn more about all other Heinemann Audiobooks, click here: