In the following statement supplied to EdWeek, Nancie Atwell clarifies recent comments regarding whether she would recommend teaching as a path for young people.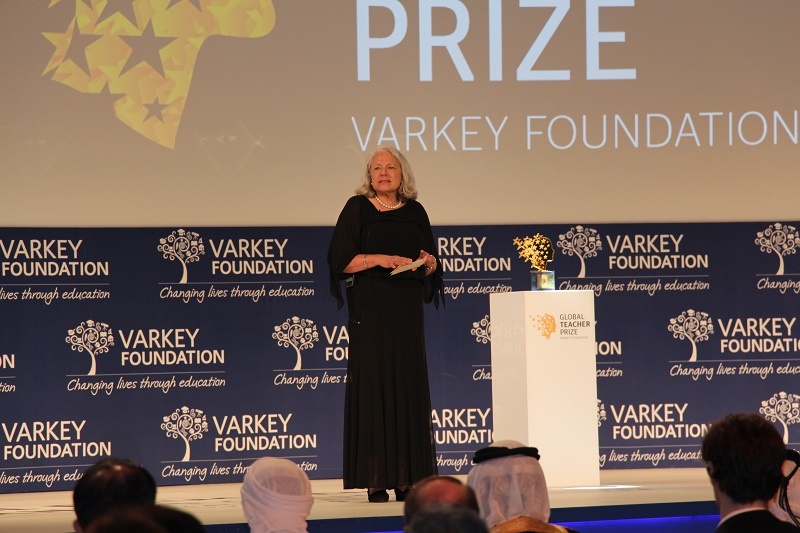 Teaching has been my pride and pleasure for more than four decades. I encourage anyone anywhere who enjoys working with young people to consider it as a career. The world needs all the smart, passionate educators it can get.
However, every day in classrooms around the globe, teachers face an array of challenges. In U.S. public schools, these include a tight focus on standardized tests and methods, which I feel discourage autonomy and encourage teaching to the test. I cheer for the veteran teachers who find wiggle room, administrative support, or both, and continue to act as reflective practitioners. I also applaud the decision-makers who respect teachers as professionals—who acknowledge our knowledge of our craft and our kids. And I empathize with aspiring teachers. I strongly believe they need to be aware of and prepared for the particular challenges of the current climate.
I have loved my teaching life, whether I was closing the door to my public school classroom and innovating without permission, or founding a non-profit demonstration school, the Center for Teaching and Learning, where innovation for the good of all children everywhere is our mission. It is a privilege to develop relationships with students, develop methods that transform their lives, and be of use to them in this robust yet nurturing way. Winning the Global Teacher Prize has given me an opportunity to not only shine a light on teaching as a powerful profession but also start a conversation about the challenges we face today. I believe that teachers are the people who know what's best for our students and right for our classrooms.
♦ ♦ ♦ ♦
Click here for Heinemann's additional coverage of the Global Teacher Prize.