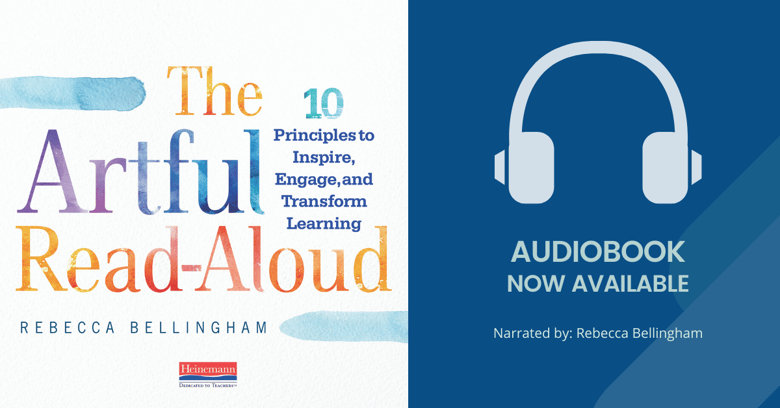 Heinemann Audiobooks presents the audiobook of The Artful Read-Aloud by Rebecca Bellingham.
The Artful Read-Aloud is a user-friendly guide that builds a bridge between the artistic world and the classroom, providing a deeper dive into the artistry of reading aloud. Rebecca Bellingham draws on her experience as a performer, teaching artist, classroom teacher, and literacy coach to make explicit connections between the arts and reading aloud, providing dozens of easy moves teachers can make that can enhance, elevate, and deepen the impact of interactive read-alouds.
Each chapter focuses on a specific guiding principle that is drawn from the arts and is meant to spark engagement, provoke inquiry, and inspire deep thinking.
Listen to a preview of the audiobook below:
Listen on your favorite platform:
Audible

Apple Audiobooks

Google Play
♦ ♦ ♦
To learn more about other Heinemann titles available in audiobook form, click below.
Have an audiobook suggestion? Let us know: audiobooks@heinemann.com