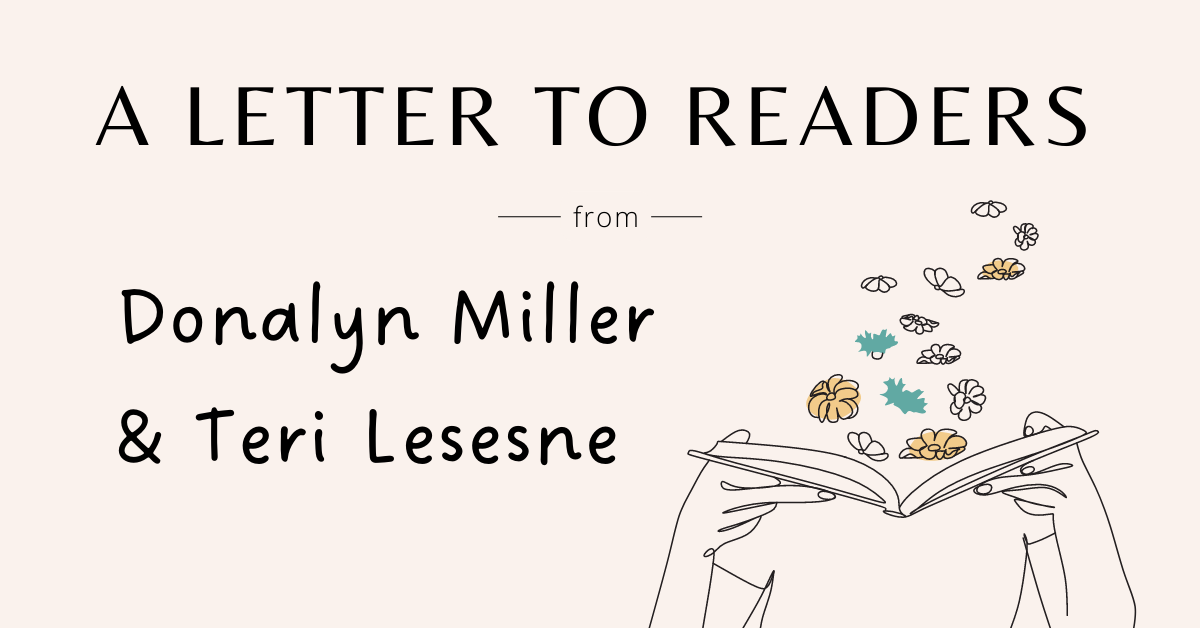 How long has it been since you curled up with a good book and read for an hour? How often do you read solely for your own interests and tastes? How is your reading life going these days? Did the SARS-CoV-2 pandemic influence your reading habits? Are you reading less or more as a result? Long before the ongoing pandemic, you may have stopped reading for pleasure during other times in your life—due to more urgent priorities like finishing a degree program, changing jobs, or caregiving for young children. How long has it been since you fell into a book and the world fell away? Have you emotionally connected with something you read this year? When was the last time you felt reading joy? When was the last time you shared this joy with your students or your children?


Close your eyes and travel back through your reading memories. What books do you remember that still stick to you? What reading experiences have entertained you, provoked you, taught you, inspired you, reflected your life, or connected you with others? We hope you can identify some joyous reading memories, even if joy is challenging to define or express.

Sadly, the reading joys we teachers and librarians may know often don't match the reading experiences of many students. Too many kids tell us they find little value for reading outside of school or work or even that they hate reading. Large-scale surveys of young readers bear this out. According to Scholastic's (2019) "Kids and Family Reading Report," a snapshot of thousands of school-age children and adolescents and their caregiving adults, many young people report losing interest in reading between third and fourth grades. This "decline by nine" has long-term consequences for students' reading development. Without strong reading interest and motivation, older students find literacy instruction more difficult (Biancarosa and Snow 2006; Hiebert 2015).

Where does this apathy or disdain for reading start? What reading experiences lead young people to dislike reading? What resources, mindsets, and conditions do kids need to become more engaged readers? Why does reading for pleasure often take an insignificant role in conversations about teaching young people how to read or the lifelong benefits of reading? Like you, we seek methods and resources because we worry about kids who cannot find any value from reading.

Focusing on the conditions that create engaging reading communities at school and home, we have studied reading motivation and joy for most of our careers. We have observed and experienced engaging reading cultures in schools across a variety of demographic groups and North American regions as well as in several international schools. We've visited countless classrooms and school libraries in elementary, middle, and high schools, learning alongside teachers and librarians. We have developed positive reading communities in our classrooms and helped other educators build theirs, too. We have learned a lot during our combined sixty-three years in education as elementary and middle school teachers, literacy coaches, researchers, authors, and staff developers. We have additional experiences as parents, grandparents, and readers ourselves.

All these experiences have taught us one clear truth: It is possible to teach children how to read well without killing their love for reading in the process.

The Joy of Reading is our best attempt to help teachers, librarians, administrators,
and families build positive, nurturing reading communities in their schools and homes. We offer a compilation of all our conversations, inquiry, reading, and learning about reading joy—what creates it and what damages it. As teachers ourselves, we also acknowledge that forces outside of your classroom or school often place obstacles in your way, and we have tried to provide support and resources to help you navigate these challenges as well as you can. We are grateful for the colleagues, families, and kids who have taught us and learned with us along the way. We hope this book validates you, challenges you, and offers ideas and resources to use with young readers right away. We look forward to exploring reading joy with you in the pages ahead.

—Teri Lesesne and Donalyn Miller
Summer 2021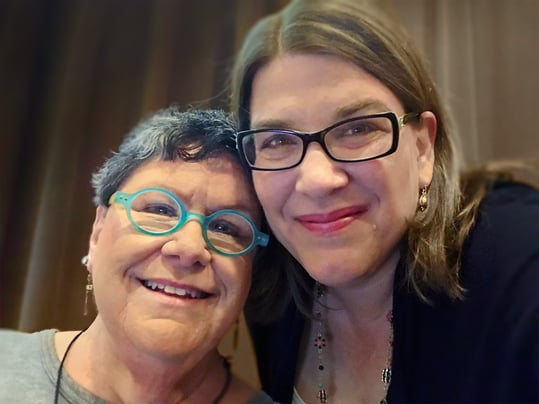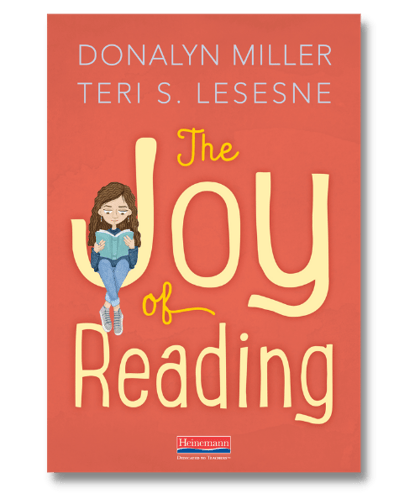 To learn more about The Joy of Reading visit Heinemann.com.

Podcast: Harnessing the Joy of Reading with Donalyn Miller
---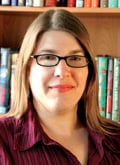 Donalyn Miller's work champions self-selected independent reading, providing guidance and resources that foster children's love of reading and the development of positive reading identities. A national and international consultant and bestselling author, Donalyn's published works include The Book Whisperer (Jossey-Bass, 2009), Reading in the Wild (Jossey-Bass, 2013), and Game Changer: Book Access for All Kids (co-written with Colby Sharp, Scholastic, 2018) as well as articles in Gifted Child International, Education Week Teacher, The Reading Teacher, Voices From the Middle, Educational Leadership, Horn Book, School Library Journal, and The Washington Post.

Donalyn is also a co-founder of The Nerdy Book Club, an online community which provides inspiration, book recommendations, resources, and advice about raising and teaching young readers. Donalyn and her husband, Don, live in Texas atop a dragon's hoard of books. You can connect with her on her website BookWhisperer.com, or on Twitter at @DonalynBooks.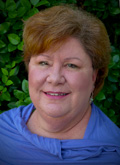 Teri Lesesne's long and influential career was devoted to readers. Author of several books, including Reading Ladders and The Joy of Reading, she was known for the passion she brought to connecting readers with books. Teri was a middle-school teacher, a Distinguished Professor the department of Library Science at Sam Houston State University, Executive Director of ALAN (the Assembly on Literature for Adolescents of the National Council of Teachers of English), a National Book Award judge, and recipient of the 2007 ALAN award for her significant contributions to the field. Known to many as "Professor Nana," Teri's legacy lives on in the librarians and teachers her work has nurtured.