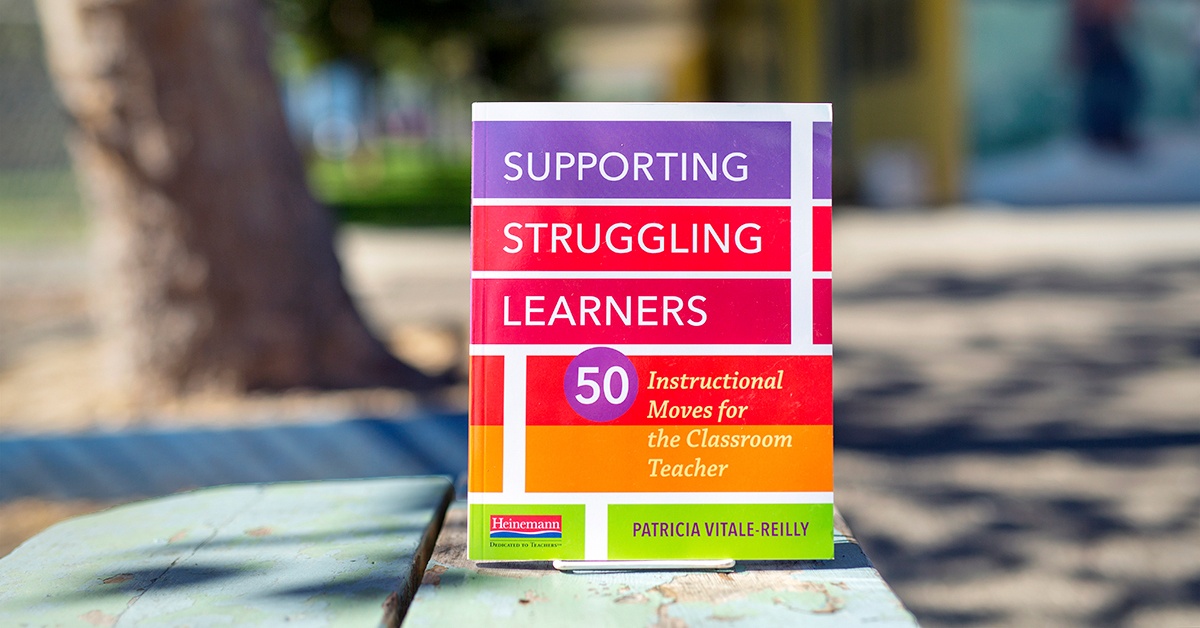 Patricia Vitale-Reilly's book Supporting Struggling Learners: 50 Instructional Moves for the Classroom Teacher provides practical strategies for empowering students with the right tools to grow and learn. In this video, Patricia talks about providing strong study skills:
Starting next month, Lisa Eickholdt and Patricia Vitale-Reilly will be hosting the three part webinar series, Writing Workshop Essentials: Environment, Structures, and Lessons, geared towards helping you launch or reinvigorate your writing workshops.
Throughout the three sessions, participants will be introduced to practical instructional ideas and tools that explore the foundations of workshop.Lisa and Patricia will share lessons that can launch a year of writing workshop teaching, including lessons in habits, process, and craft. Whether a seasoned workshop teacher or new to workshop, this webinar will enable you to start your year in a way that will allow your writers to thrive!
---

Patricia Vitale-Reilly is a national consultant, teacher, and author with 25 years of experience in education. Early on it became clear that her passion was to collaborate with leaders in education to develop and achieve engaging and relevant instructional practices.
Patricia has worked previously as a staff developer at the Teachers College Reading and Writing Project. In 2003, she founded her own literacy consulting group, and currently works directly with school leaders, coaches, teachers, and students inside and outside of classrooms. She is the author of Engaging Every Learner: Classroom Principles, Strategies, and Tools. Follow her on Twitter at @pattyvreilly.
Lisa Eickholdt has spent her entire career searching for the very best ways to help all of her students. Learning from Classmates comes from more than twenty years' experience in classrooms as a primary-grades teacher, a Title I teacher, a Reading Recovery teacher, an interventionist, and a literacy coach. She has seen that any child can find success with the help of good teaching.
Today, Lisa is Assistant Professor of Literacy Education at Georgia Gwinnett College, and she also works as a literacy consultant in classrooms nationwide. Follow her on twitter @LisaEickholdt.