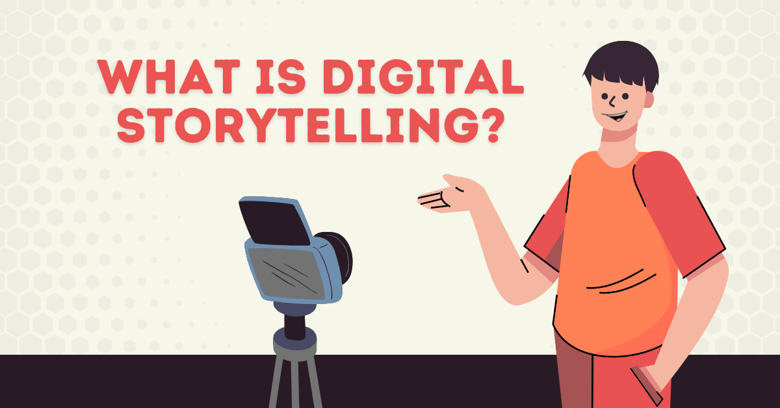 Digital storytelling is the capacity to communicate using text, sound, music, and imagery—still and moving. You don't have to use all of these tools, but they are the main components of digital storytelling. If we think of this in terms of primary and secondary colors, then text, sound, music, and imagery are your primary colors. Pacing, visual palette, graphics, voice, tone, and genre (comedy, game show, news, mystery, etc.) might be your secondary colors. It's a relatively vast range of tools with which to work in order to effectively communicate. And in that range lies both its complexity and wonder, its challenge and opportunity.

Historically in the United States and throughout Western cultures, the primary source of information has been print-based. That is most of humanity's traditional literacy. That is the basis of our entire education system. But print-based literacy, for middle and high school students, is generally exciting only for those that have a solid command of language and ideas. And according to the National Assessment of Educational Progress (NAEP), that number is only about 37 percent of twelfth graders and 34 percent of eighth graders. Those are the percentages that the NAEP deems are "at or above proficient" in reading (2019). This means that over 60 percent of our students are at basic or below-basic reading. The figures are roughly equivalent for "writing," although the latest figures from NAEP, as of the writing of Expanding Literacy, are from 2011.

I fully support the argument that textual literacy is an important skill set that allows us to organize our thoughts, build arguments, communicate concisely, research, and validate theses. However, I also believe that textual literacy—the organizing of ideas through words and sentence structure; the command of language—is of equal educational value to digital literacy. The two literacies don't compete but instead complement and energize each other.

So, what exactly is digital literacy? Clearly, there is no simple, definitive understanding of this phrase. It's both the capacity to understand information and knowledge that is represented digitally—what is often the primary focus of the phrase "media literacy"— and the capacity to create information and knowledge utilizing a range of digital tools. In other words, it's a new form of reading and writing.

The writing part of this literacy is digital storytelling, the subject of Expanding Literacy. And this new writing opens up tremendous opportunities for vastly more than the 37 percent who are "proficient" or "advanced" text writers. Why? Because digital storytelling is visual. Digital storytelling is aural. And digital storytelling is dynamic: it moves . . . literally. In digital storytelling, swaths of new pathways to communicate effectively and meaningfully become available. And for educators, this is unbelievably exciting.

The question that propels Expanding Literacy forward is this: Are we preparing our kids to be meaningful contributors to this digitally literate universe? If the dialogue that propels our current culture is primarily happening inside of a digital platform that subsists on a mix of text, sound, music, and imagery, then our students need to be prepared to be productive and articulate participants on this digital platform. They need to be substantive digital creators—storytellers.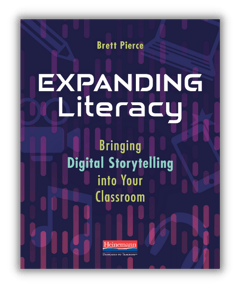 Learn more about Expanding Literacy at Heinemann.com.

👉 Show students how to create sound effects with this Activity Sheet.
---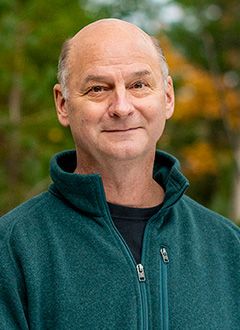 Brett Pierce is an educator, program developer, writer, and producer who has spent over 30 years working in media that engages and entertains around a defined curriculum. He is the founder of Meridian Stories, a digital storytelling nonprofit for teachers and their students in middle and high school. Brett has worked extensively in educational and social impact projects for Sesame Workshop and PeaceTech Lab, supervising media projects about literacy, math, science, gender equity, civic participation, and life skills for children and youth.

You can connect with Brett on his website or on Twitter @MeridianStory.