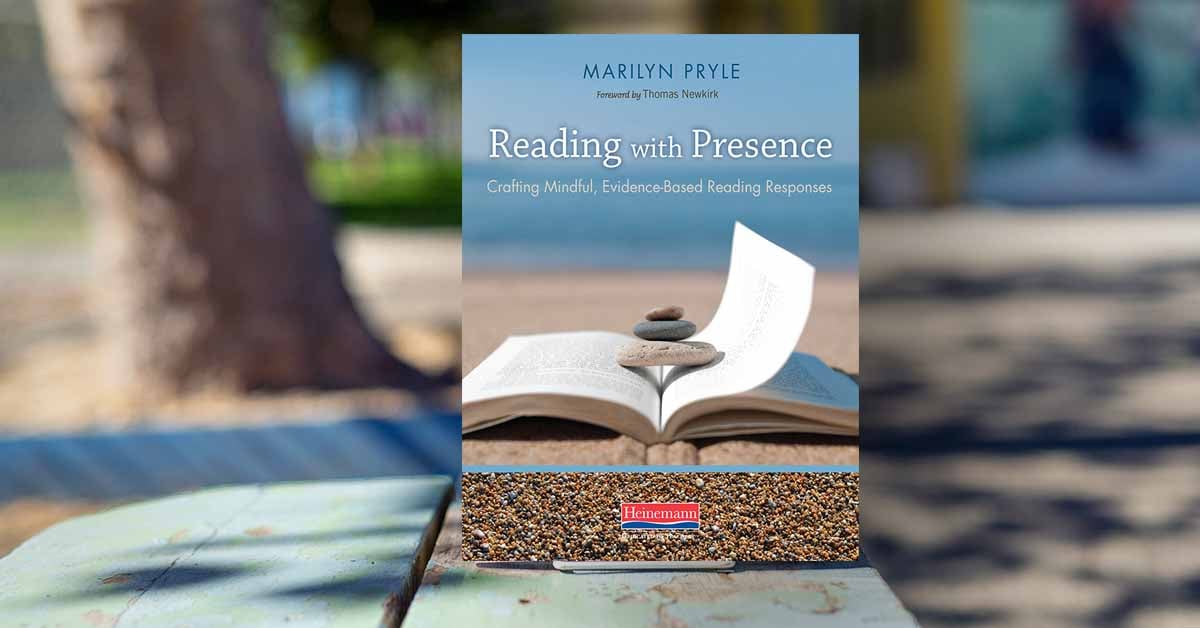 When students write Reading Responses about a text, they have something to say in class. It may be a minor point, or it may be a major point, but it is a concrete thought and it is tied to a specific part of the text.
When students have specific, cited, categorized thoughts written out and ready to be shared, class time becomes a time of meaningful discovery. Students do not passively ingest information but actively create it through their own interaction. The role of the teacher becomes one of backstage facilitation, expert clarification, and joyful encouragement. Reading Responses are like cinder blocks—small and concrete, manageable for one person to carry. But when they are used together, all manner of building becomes possible.
• • •
Learn more about Reading With Presence at Heinemann.com
---
Marilyn Pryle is an English teacher at Abington Heights High School in Clarks Summit, PA and has taught middle and high school English for over twenty years. She is the author of several books about teaching reading and writing, including 50 Common Core Reading Response Activities and Writing Workshop in Middle School. Learn more about Marilyn at marilynpryle.com.
You can follow Marilyn on Twitter @MPryle