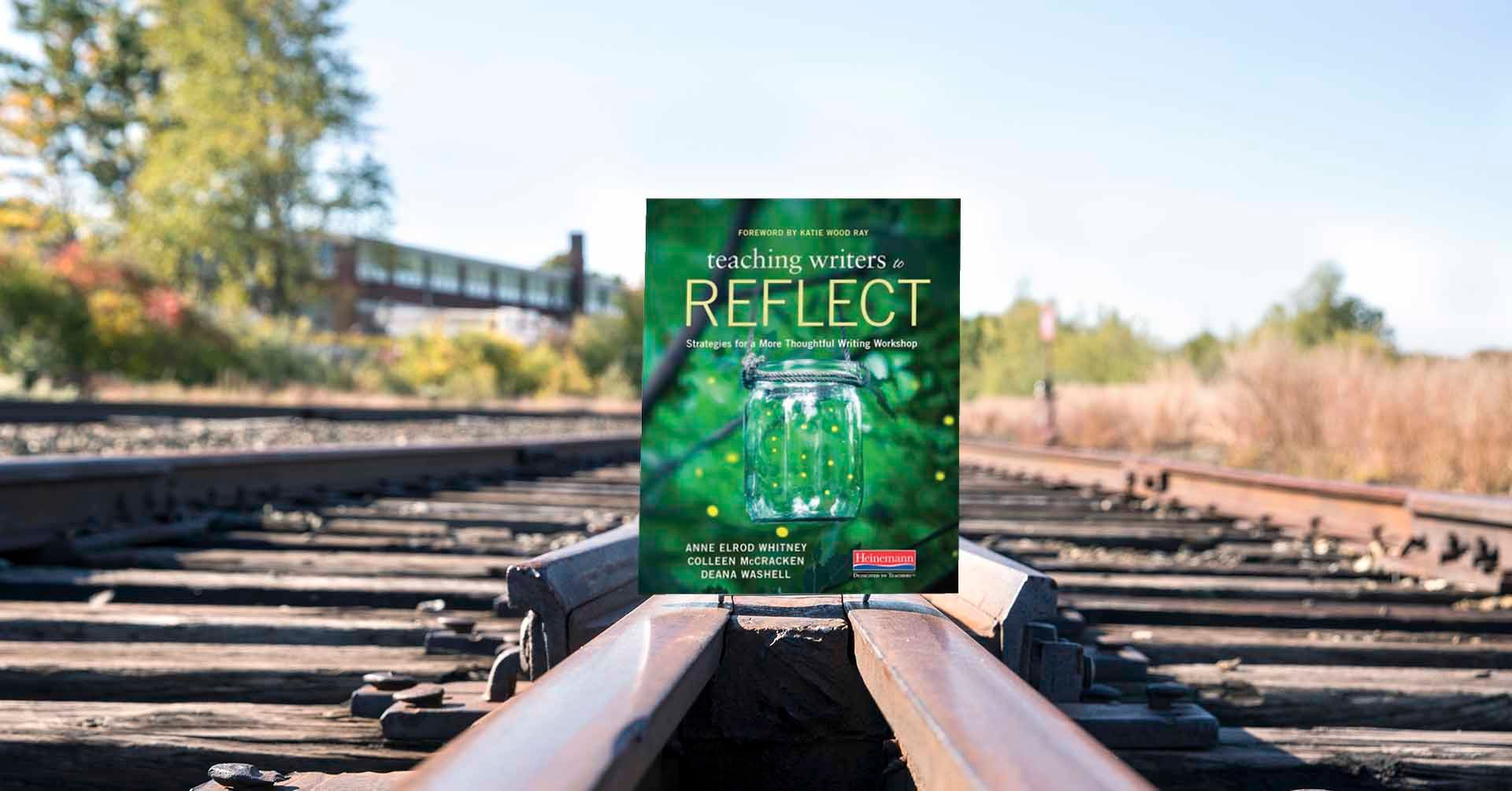 Teaching Writers to Reflect is a book about reflection in the context of teaching writing. Anne Elrod Whitney, Colleen McCracken, and Deana Washell decided to start with themselves: they noticed that their own teaching was richest when they found moments to step back and reflect—to think, talk, and write about what was going on in their classrooms and what they make of that going forward. They found that the more they invest in reflection, the more they grow.
The same is true for kids. What if students were thinking about their work as writers as deeply as we think about our work as teachers? What if they not only wrote but could describe in detail what they were doing and why? What if each time they sat to write, they had at hand all of the things they'd tried and learned from so far? What if they knew themselves so well as writers that they had good intuition about what might and might not work for them when they ran into trouble in their writing?
This is the vision for students: that their writing experiences be layered with rich reflection, so that as they write, they not only produce specific products but also develop as writers who know for themselves what they are doing and why. To accomplish this vision, we have to teach kids directly how to reflect on writing.
In Teaching Writers to Reflect, you are invited into the classrooms of Anne, Colleen, and Deana, where they make vibrant, reflective writing and talking a daily part of how they work on writing. They invite you to follow along as they share how they teach students to reflect. They share specific teaching strategies that they use for each component of the process, and dramatize classroom scenes, narrate lessons, and show you their students' work so that you can see how to do the same with your own students. And along the way, there will be invitations to you to reflect as a teacher, so you can experience the power of reflection for yourself.
…
Learn more about Teaching Writers to Reflect at Heinemann.com
---
Follow us on Instagram @heinemannpub to stay up to date on the latest books, your favorite authors, and upcoming events!
---

---
Anne Elrod Whitney (top) is Professor of Education at the Pennsylvania State University. Colleen McCracken (center) is a second-grade teacher and Deana Washell (bottom) is a third-grade teacher at Easterly Parkway Elementary School in State College, Pennsylvania.