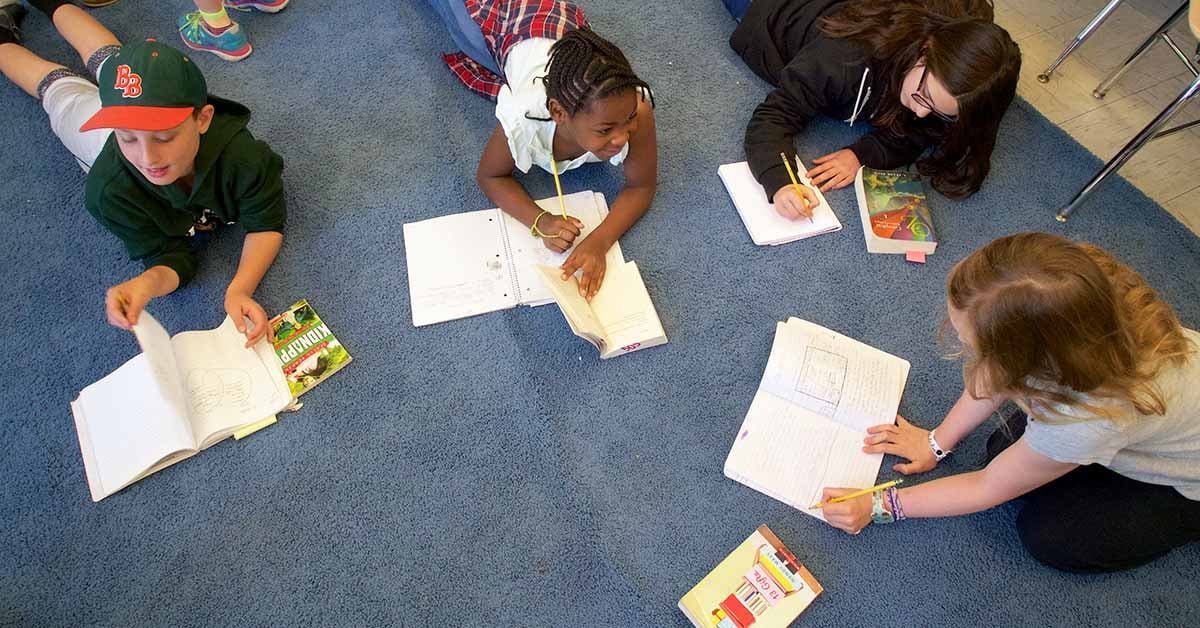 If you are planning on launching your school year with personal narrative writing, you are so fortunate. What better way to start the year than by inviting students to share stories from their own lives? What better way to to get to know your students, and for your students to learn that you value what they have to say?
Narrative writing is one way human beings organize and make sense of their daily experiences. It is not only a genre--narrative is a way of thinking. It's a tool that applies to writing, business, history, art, and nearly every aspect of social life.
Not only do students need narrative writing as a tool for their futures, many kids need personal narrative now, as a tool for organizing their own experience, and making sense of the ups and downs of their own lives.
Personal narrative sets the stage for all the writing your students will do this year, much the same way high interest, high volume fiction reading can set the stage for the reading your students will do all year.
Giving students full choice over the stories they read and discuss at the start of the year allows them space to walk in the shoes of characters much like themselves, or visit worlds that are very different from their own. Fiction reading, researchers are finding, is correlated with empathy and social skills, creating a foundation for student relationships in real life.
At the very start of the year, as you are getting to know your students, and they are getting to know each other, discussing stories and reading books together is a powerful way to build a strong community. Each book you read-aloud ties the class together a little bit more tightly through the shared experience it provides.
---
How are you planning to launch your year of reading and writing? To get the inside scoop on the latest thinking at TCRWP, join us this Wednesday for a Twitter chat.
Each Wednesday night at 7:30 pm EST the Teachers College Reading and Writing Project hosts a Twitter chat using the hashtag #TCRWP. Join hosts Kristy Horsting @horsting_kristy and Noelle Thiering @NoelleThiering to chat about how you can build a strong community of readers and writers this year.
Not on Twitter? Take Heinemann's free Twitter for Educators course here.
---
Elizabeth Moore, literacy consultant and coauthor of two books in the Units of Study for Teaching Writing and Units of Study for Teaching Reading series, has been a first grade teacher, fifth grader teacher, literacy coach, and lead staff developer at TCRWP. She has also served as an adjunct instructor in the Department of Curriculum and Teaching at Teachers College, Columbia University. Currently she lives in the mountains of northern Vermont where she finds adventure around every corner.
She can be found writing on Two Writing Teachers and on Twitter at @BethMooreSchool