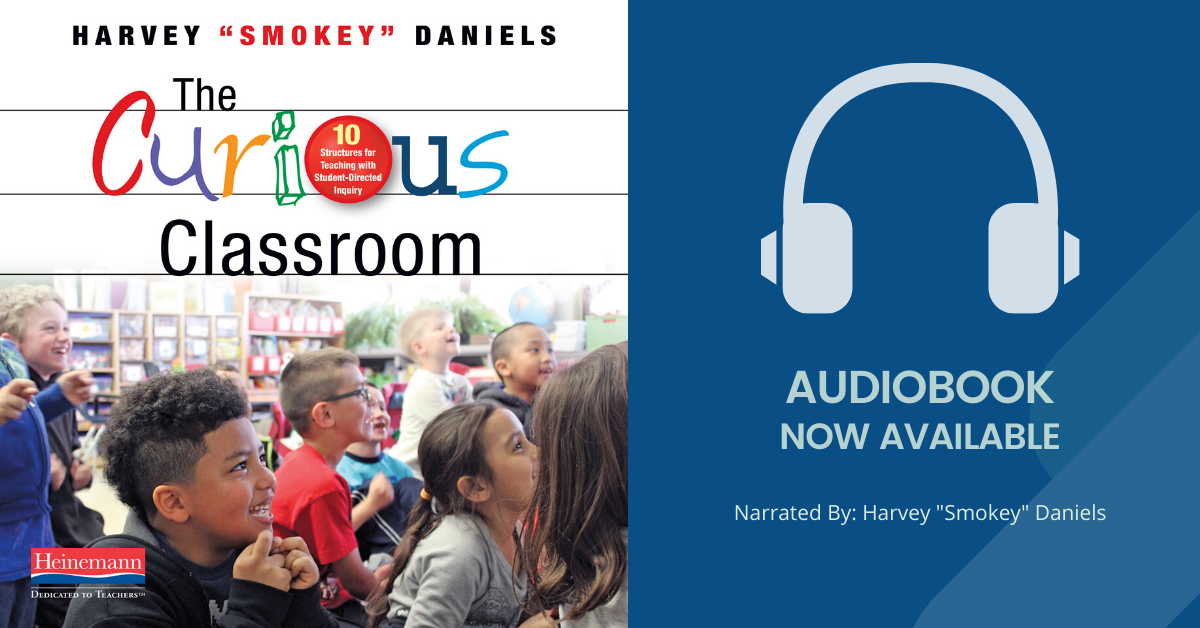 Heinemann Audiobooks presents the audiobook of The Curious Classroom by Harvey "Smokey" Daniels.
Teaching with Student-Directed Inquiry


Ever wonder how to get students genuinely engaged in your curriculum? Or wish you could let them explore the amazing questions they ask? If so, Smokey provides research-based suggestions that help cover the curriculum by connecting what kids wonder about to the wonders you have to teach them.
Each chapter focuses on a specific guiding principle that is drawn from the arts and is meant to spark engagement, provoke inquiry, and inspire deep thinking.


Listen to a preview of the audiobook:

Have You Heard? All Our Audiobooks Are Free to Download in April!
Throughout the month of April, Heinemann is offering up our entire catalog of audiobooks for free. Learn more here.

Listen to The Curious Classroom on your favorite platform:
To learn more about all our Heinemann Audiobooks, click here: