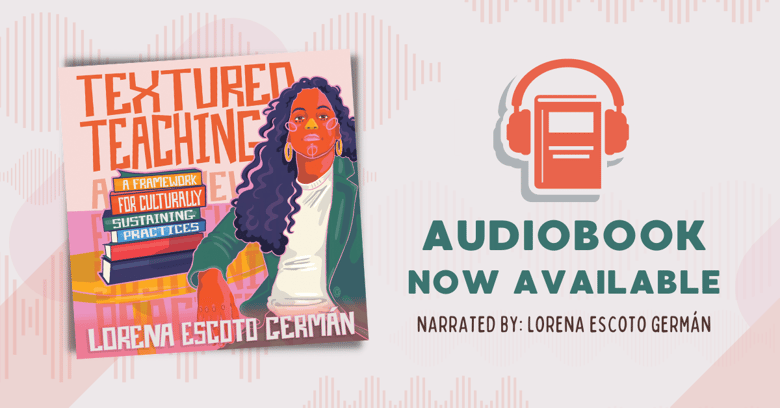 Heinemann Audiobooks presents Textured Teaching: A Framework for Culturally Sustaining Practices by Lorena Escoto Germán.



Click below to access this audiobook on your favorite platform: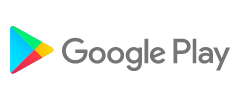 Listen to a preview of the audiobook:

BOOK DESCRIPTION
"Be prepared to be embraced with words, images, stories, examples, experiences, and a love for teaching in community with young people toward social and cultural justice."—Django Paris
As middle and high school teachers, we know that students begin to develop racial identities and ideologies as early as preschool. By the time they reach us, there is much socializing and learning that needs to be undone. Textured Teaching is a way to seamlessly embed the social justice work that is needed to undo; to begin to make things right.
With Culturally Sustaining Practice as its foundation, Textured Teaching helps secondary teachers in any school setting stop wondering and guessing how to implement teaching and learning that leads to social justice. Lorena shares her framework for creating a classroom environment that is highly rigorous and engaging, and that reflects the core traits of Textured Teaching: student-driven, community centered, interdisciplinary, experiential, and flexible. Throughout the book, Lorena shares lesson design strategies that build traditional literacy skills while supporting students in developing their social justice skills at the same time. The actionable strategies Lorena uses to bring Textured Teaching values to life illuminate what is possible when we welcome all types of texts, all types of voices, and all forms of expression into the classroom.
• • •
To learn more about the Textured Teaching (Audiobook), visit Heinemann.com.

Click here to browse more blog posts featuring Textured Teaching.
---
Lorena Escoto Germán is a Dominican American educator focused on anti-racist and antibias work in education. She earned her master's degree at Middlebury College's Bread Loaf School of English.

Lorena is a two-time nationally awarded educator whose work has been featured in newspapers and journals including The New York Times, NCTE journals, EdWeek, National Writing Project, and Embracing Equity. She is author of The Anti Racist Teacher: Reading Instruction Workbook.

A cofounder of the groups #DisruptTexts and Multicultural Classroom, Lorena is the director of pedagogy at EduColor and Chair of NCTE's Committee Against Racism and Bias in the Teaching of English. Of all her work, Lorena is most dedicated to her roles as wife and mami.
To learn more about all other Heinemann Audiobooks, click below: