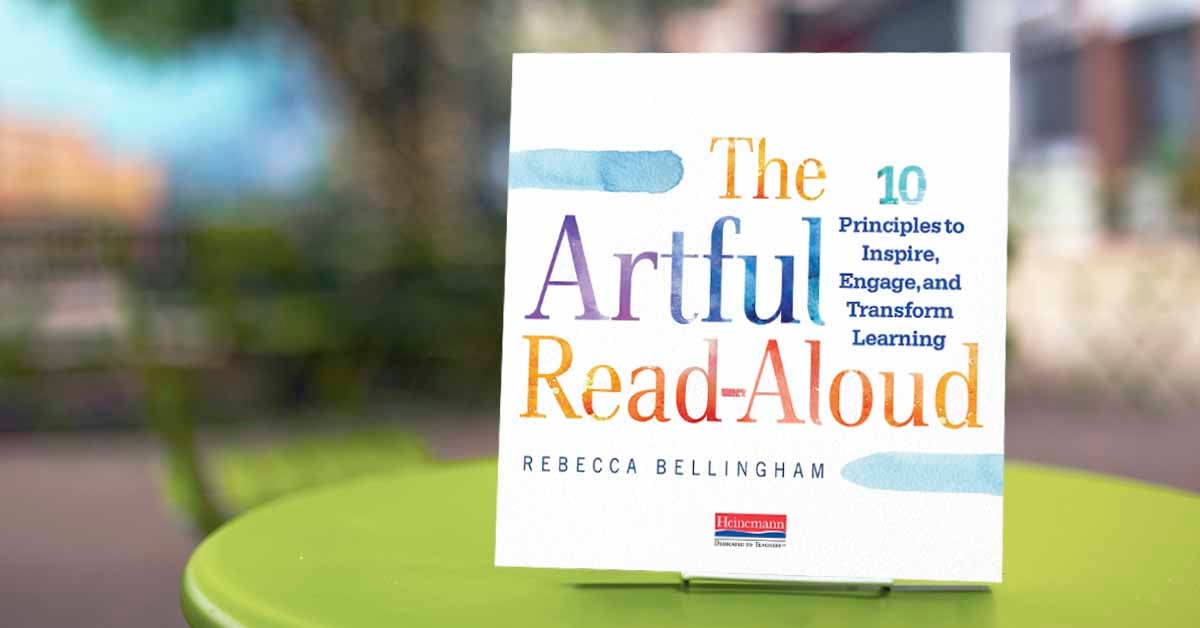 Literacy teachers are responsible for teaching all the components of proficient reading and writing. That is a big job, and sometimes we become bogged down by the demands of assessment, accountability, differentiation, and instructional mandates against the backdrop of limited time and resources. The Artful Read-Aloud is not an antidote to any of that, but it is an invitation to see ourselves not just as literacy teachers but also as creative artists who engage children in perhaps the most important artistic medium of all: reading.
In order for children to see reading as a personal art, we must give them access to the beauty of books even as they are learning and applying foundational skills. We should not withhold the experience of reading and thinking imaginatively until children have mastered decoding or successfully demonstrated their ability to determine the main idea of a piece of text. Sir Ken Robinson reminds us:
Creativity is not a linear process, in which you have to learn all the necessary skills before you get started. It is true that creative work in any field involves a growing mastery of skills and concepts. It is not true that they have to be mastered before the creative work can begin. Focusing on skills in isolation can kill interest in any discipline. Many people have been put off mathematics for life by endless rote tasks that did nothing to inspire them with the beauty of numbers. Many have spent years grudgingly practicing scales for music examinations only to abandon the instrument altogether once they've made the grade. (Robinson and Aronica 2015, 120)
No matter where we teach, no matter whom we teach, the interactive read-aloud is an effective and available tool for teaching real reading, but also creative, collaborative, and critical thinking. Fortunately, it does not require any special gadgets or technology, advanced training, or financial resources. We can all do it well, and we can all help students tap into their own creativity and imagination as a result.
So the question remains, how do we actually make our teaching, and specifically our read-alouds, more artful? While it is impossible to distill what exactly makes an artistic process successful, The Artful Read-Aloud makes the connection between artistic endeavors and the art of reading aloud, laying out ten principles that teachers can use to make their read-alouds rich with engagement, instruction, connection, and purpose:
Ten Principles of the Artful Read-Aloud
1. EMBODY THE TEXT.
2. MAKE MEANING.
3. STAY OPEN.
4. LOOK UP.
5. INVITE CONVERSATION.
6. TAKE A BREATH.
7. BE AWED.
8. DIG DEEP.
9. MOVE AROUND.
10. CHOOSE WISELY.
When we read artfully, we make it practically impossible for students not to fall in love with books and begin to know reading as a personal art themselves. We help students see themselves as readers and see one another as fellow story lovers and human beings who are gathered together to listen, to learn, and to understand the world and all its treasure trove of great characters, big ideas, new information, and life-changing stories a little better.
…
The above has been adapted from The Artful Read-Aloud. Learn more at Heinemann.com
---
Follow us on Instagram @heinemannpub to stay up to date on the latest books, your favorite authors, and upcoming events!
---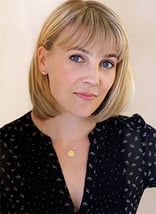 Rebecca Bellingham is a teacher, literacy consultant, college instructor, and performer. After receiving her master's in elementary education at Lesley University through Shady Hill School's Teacher Training course, Rebecca began working as a teaching artist in the South Bronx with DreamYard, a nationally recognized community arts organization. She went on to teach at the Berkeley Carroll School in Park Slope, where she was a fourth-grade teacher and literacy coach. She received a master's degree in literacy specialization at Columbia University Teachers College and began working at Teachers College Reading and Writing Project as a staff developer and later as a full time instructor in the Literacy Specialist program. Currently, Rebecca leads professional development within the San Diego Unified School District, partners with many nonprofit, arts-based and literacy organizations, and continues to teach courses on the integration of the arts and literacy at Teachers College. As an actress and singer, Rebecca has performed in numerous off-broadway and regional theaters around the country.
You can find her online at RebeccaBellingham.com and on Twitter @beckybellingham