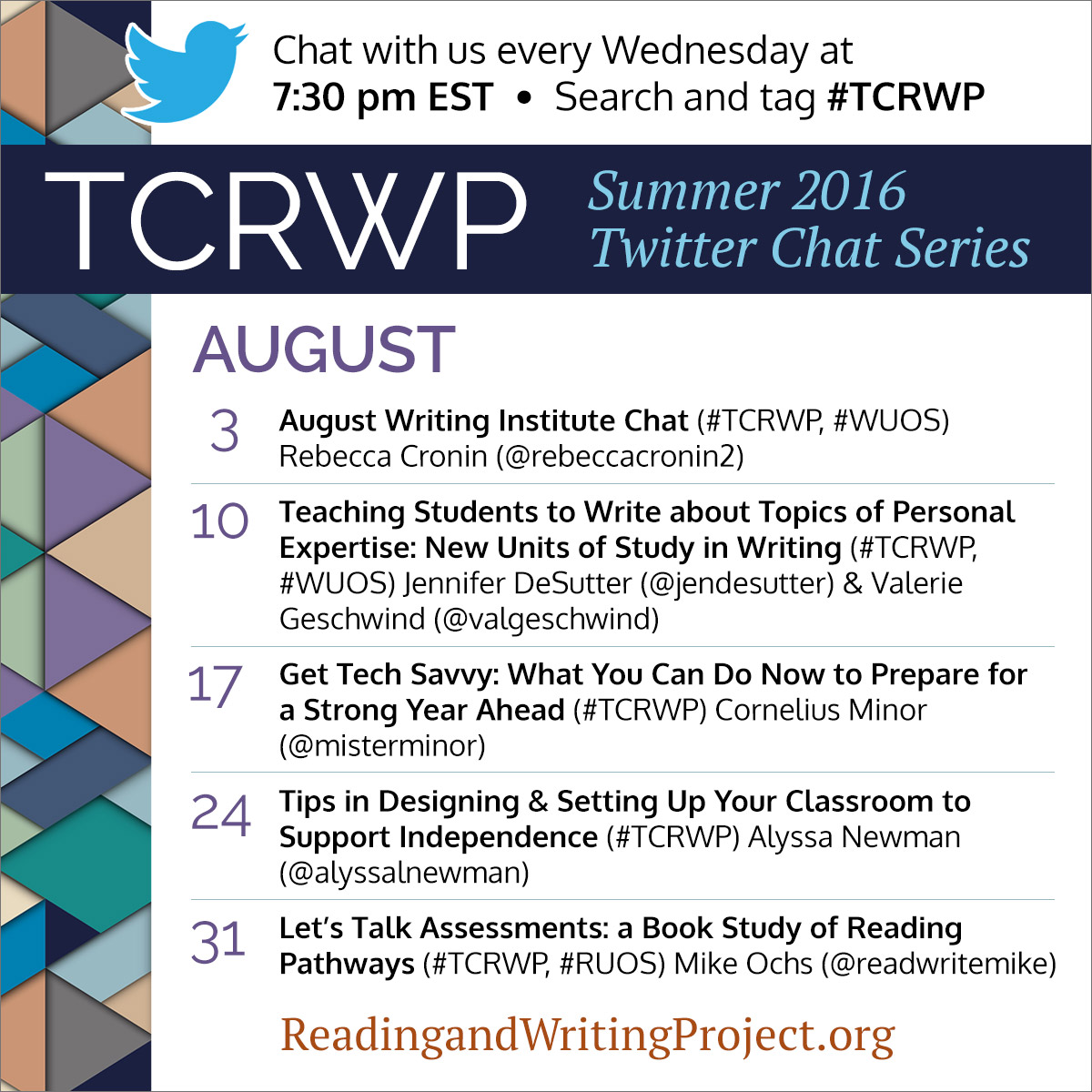 by Anna Gratz Cockerille
Consider for a moment your writing life. No doubt it's had its ebbs and flows, times when the work felt effortless, inspired and powerful, and times when it felt like the pits. All of us who write feel this.
Now, look a bit more closely at the times when you felt strong as a writer. Why did those times work so well? Perhaps you had plenty of sleep the night before. Perhaps it was that extra shot of espresso in your latte. More likely, though, you were writing about something that inspired deep interest or passion for you. Perhaps it was a topic you knew a lot about, so you were writing from a position of clarity and strength.
What about those times when writing felt like the pits? Were you slogging through an assignment on something about which you felt disinterested or ill-informed? Had someone else chosen your topic and deadline for you?
Writing is incredibly challenging, and so is learning to do it. One way we can set our students up to best meet the challenge of learning to write is to keep process the focus of our instruction. The specific topics about which students write won't matter much in years to come. The lessons they learn while writing—how to revise to bring out the heart of a story, or how to support a thesis with rich evidence—will stay with them for a lifetime.
It doesn't matter exactly what students write about. What matters is that students write with heart and from places of strength. It is this heart and this strength that will enable them to take risks as writers that lead to real growth.
Information writing is a writing genre in which topic choice has a huge impact on student engagement.
When students can choose topics of personal expertise, their information writing is transformed.

In their newly released book, The How-To Guide for Nonfiction Writing, Grade 2, Valerie Geschwind and Jennifer DeSutter show how to rally young writers' excitement for information writing by challenging them to write about anything they know a lot about—be it dinosaurs, trains, the Empire State Building, or ice cream. Children approach their writing with the excitement that comes from expertise, a place from which they can learn to elaborate with details and craft their writing with the moves of skilled information writers.
Join Valerie and Jennifer at tomorrow's TCRWP Twitter chat as they debrief this lively unit. You'll learn tips and best practices to help this unit or any other unit in which students are writing about topics of personal expertise be as successful as possible in your classroom.
Each Wednesday night at 7:30pm eastern, The Teacher's College Reading and Writing Project hosts a Twitter chat using the hashtag #TCRWP. Join @jendesutter & @valgeschwind to chat about teaching students to write about topics of personal expertise tomorrow evening.
♦ ♦ ♦ ♦
Anna Cockerille is a staff developer, literacy coach, and writer based in New York City. She has taught in K–8 classrooms all over the world in places such as Sydney, Australia; San Pedro Sula, Honduras; and Auckland, New Zealand. Anna has been a staff developer for the Teachers College Reading and Writing Project at Columbia University (TCRWP) and an adjunct instructor for the Literacy Specialist Program at Teachers College. She writes at Two Writing Teachers.
Not on Twitter? New to Twitter? Take Heinemann's free Twitter for Educators course here.