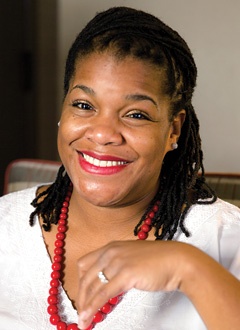 Today the educational community mourns the loss of an important and beloved voice. Dr. Rozlyn Linder passed away on Thursday, December 14th. Roz leaves behind her husband, Chris, and their two daughters. She once wrote of her family: "you are all my favorite authors, and I love everything you write."
Roz worked tirelessly to effect change in education. She loved watching students grow as learners and watching teachers grow as professionals. She was a literacy specialist, a blogger, and a high-demand consultant. She had a gift of helping colleagues take complicated research and turn it into classroom-ready teaching ideas. Her books, The Big Book of Details and the bestselling Chart Sense series, have helped countless teachers and students to grow as readers and writers.

Roz was truly remarkable in many ways — her brilliant ideas, her understanding of people, her devotion to kids, her kindness, her sense of joy, her humility, her professional generosity, her hard work, and her devotion to her family, to name just a few. We at Heinemann are devastated by the loss of our dear friend, but are grateful for the time we had with her, and we celebrate Roz's life and achievements. Our thoughts and prayers are with her family at this time.