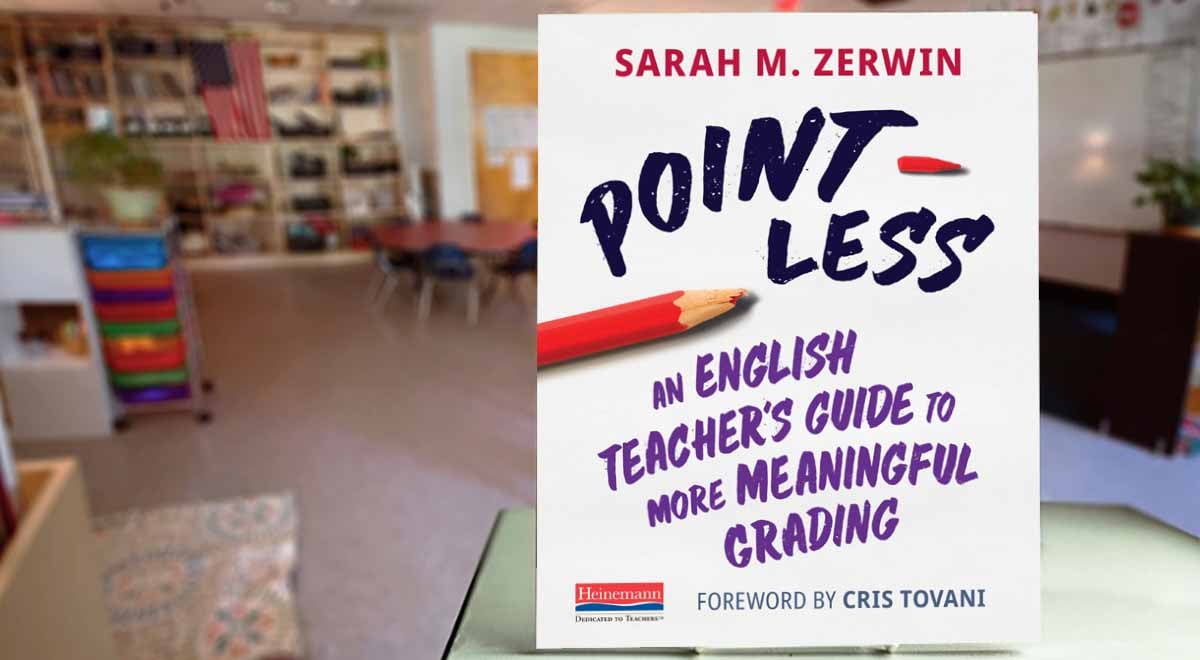 In this episode, we're joined by Sarah Zerwin, author of the upcoming book Point-less: An English Teacher's Guide to More Meaningful Grading. She suggests moving away from something many of us can't imagine teaching without: grades.
Her book takes on students' obsession with grades by replacing traditional letter grades with descriptive feedback on their work.
We started by asking Sarah about the journey she's taken to move from traditional grading to letting go of points completely, and what can other teachers expect if they go on the same journey?
A transcript will be available soon!
…
Learn more about Point-Less at Heinemann.com
---

Follow us on Instagram @heinemannpub to stay up to date on the latest books, your favorite authors, and upcoming events!
---
Sarah M. Zerwin is a high school English teacher at Fairview High School in Boulder, Colorado. In over 20 years in the classroom, she has taught high school in a variety of settings as well as methods courses to college students. A national presenter, Sarah also works with teachers through the Colorado Writing Project. She seeks the best ways to invite her students to read and write for reasons that matter to who they are as human beings.