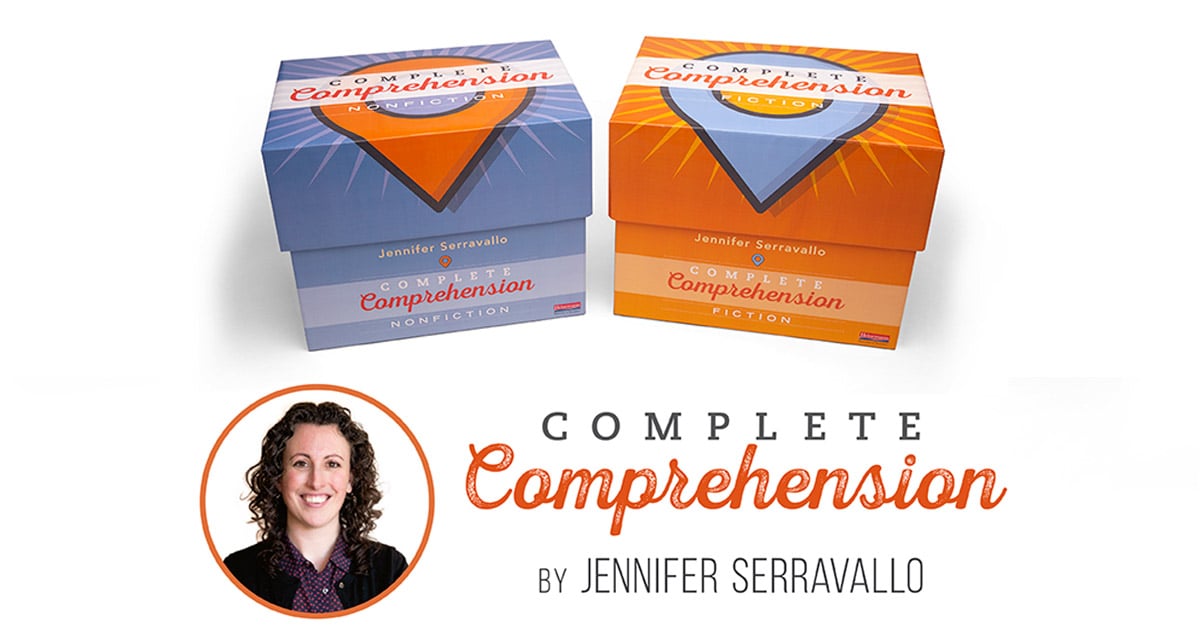 Complete Comprehension helps answer three questions:
How do I know if a reader's whole-book comprehension matches what a short-text assessment tells me?
How do I evaluate a reader's whole-book comprehension?
How do I turn an evaluation into strategy-based, goal-directed instruction?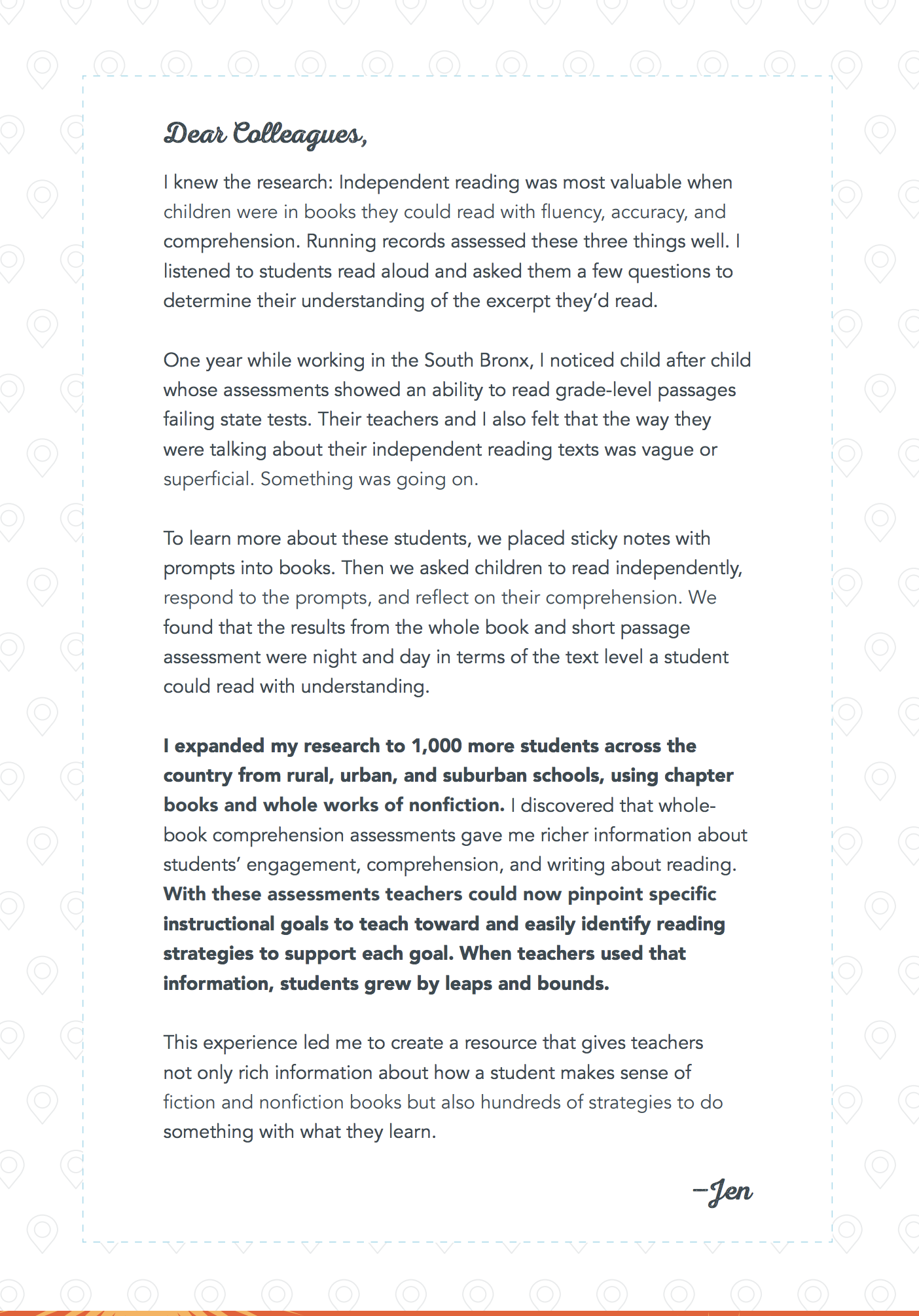 With Complete Comprehension, Jennifer Serravallo operationalizes top-quality, peer-reviewed research, simplifying instruction and increasing clarity for classroom teachers. Below, you can download a research summary that describes six key findings from more than 30 research studies and meta-analyses that Serravallo was informed by in the creation of Complete Comprehension's instructional model.
♦ ♦ ♦
Complete Comprehension aligns with a wide array of national and state standards. Below you can download correlations guides to the following:
Common Core State Standards
Virginia Standards of Learning
ELAR TEKS
California English Language Development Standards
Still have burning questions about Complete Comprehension?
---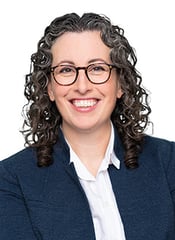 Jennifer Serravallo is the author of the New York Times bestseller The Reading Strategies Book and The Writing Strategies Book, which have been translated into Spanish, French, and Chinese. These and her other popular books and resources help teachers make goal-directed responsive strategy instruction, conferring, and small group work doable in every classroom. Her newest titles are Teaching Writing in Small Groups, A Teacher's Guide to Reading Conferences, Understanding Texts and Readers, and the assessment and teaching resource Complete Comprehension for Fiction and Nonfiction.
Jen is a frequently invited speaker at national and regional conferences and travels throughout the US and Canada to provide full-day workshops and to work with teachers and students in classrooms. She is also an experienced online educator who regularly offers live webinar series and full-day online workshops, and is the creator of two self-paced asynchronous online courses, most recently Strategies in Action: Reading and Writing Methods and Content.
Jen began her career in education as an NYC public school teacher. Now as a consultant, she has spent the last fifteen+ years helping teachers across the country create literacy classrooms where students are joyfully engaged, and the instruction is meaningfully individualized to students' goals. Jen is also a member of Parents Magazine Board of Advisors for education and literacy.
Jen holds a BA from Vassar College and an MA from Teachers College, where she has also taught graduate and undergraduate classes.
Learn more about Jen and her work at Hein.pub/serravallo, on Twitter @jserravallo, on Instagram @jenniferserravallo, or by joining The Reading and Writing Strategies Facebook Community.