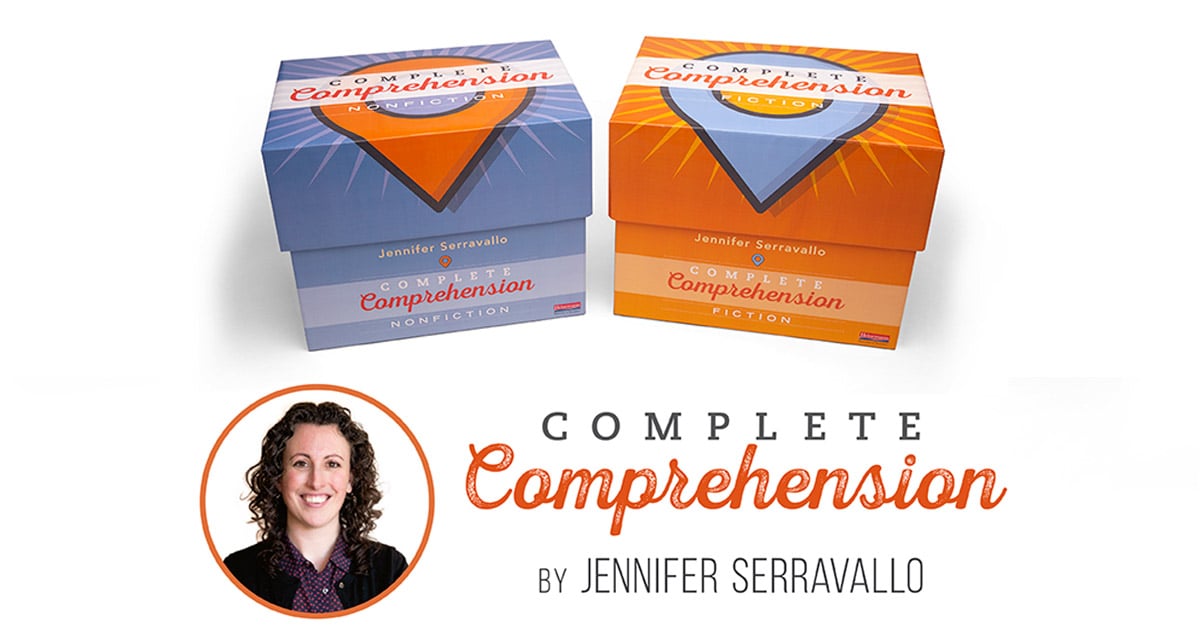 Complete Comprehension helps answer three questions:
How do I know if a reader's whole-book comprehension matches what a short-text assessment tells me?
How do I evaluate a reader's whole-book comprehension?
How do I turn an evaluation into strategy-based, goal-directed instruction?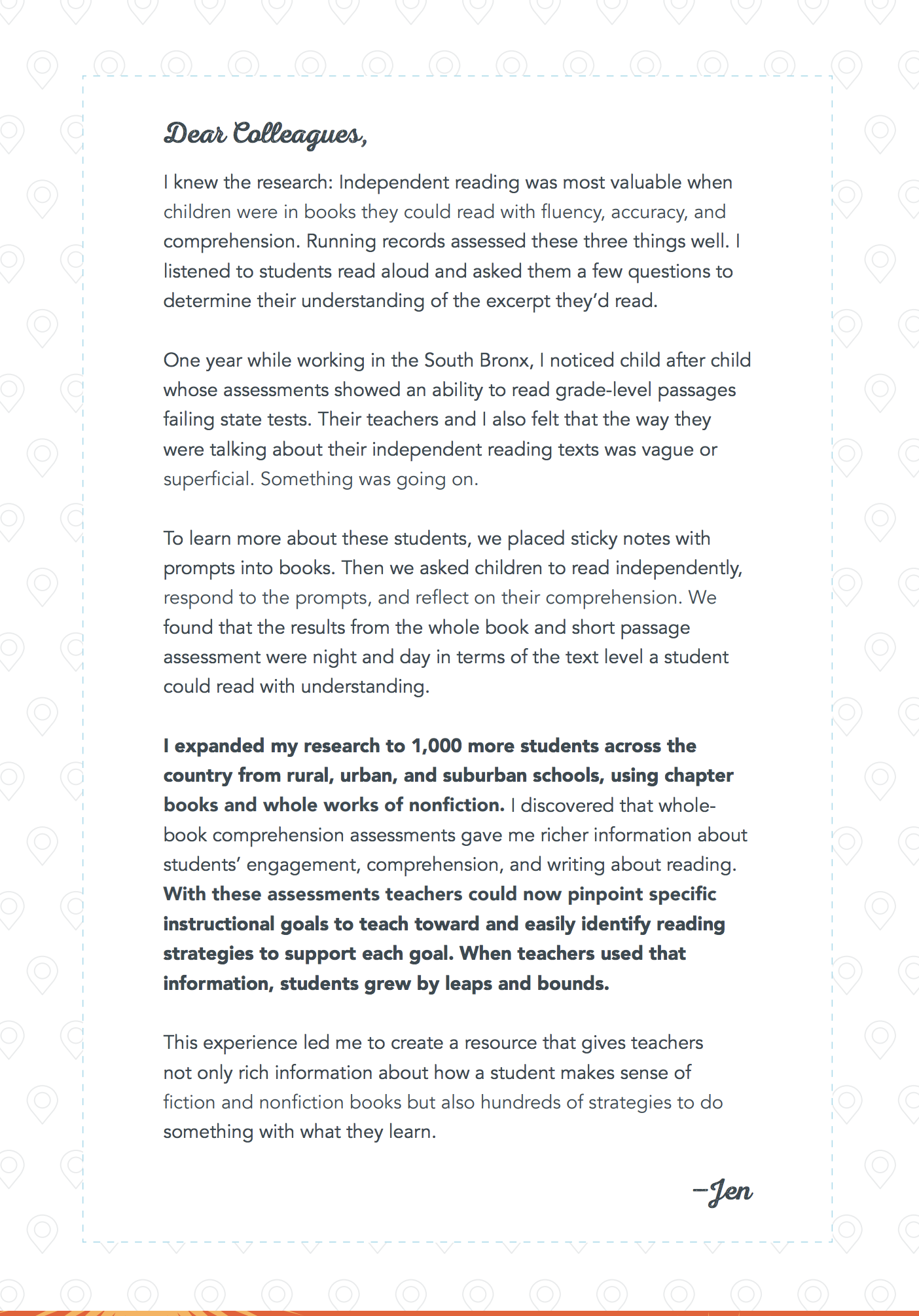 With Complete Comprehension, Jennifer Serravallo operationalizes top-quality, peer-reviewed research, simplifying instruction and increasing clarity for classroom teachers. Below, you can download a research summary that describes six key findings from more than 30 research studies and meta-analyses that Serravallo was informed by in the creation of Complete Comprehension's instructional model.
♦ ♦ ♦
Complete Comprehension aligns with a wide array of national and state standards. Below you can download correlations guides to the following:
Common Core State Standards
Virginia Standards of Learning
ELAR TEKS
California English Language Development Standards
Still have burning questions about Complete Comprehension?
---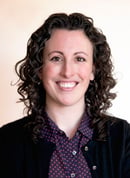 Jennifer Serravallo is the author of New York Times' bestseller The Reading Strategies Book as well as other popular Heinemann professional books, The Writing Strategies Book; Teaching Reading in Small Groups; and The Literacy Teacher's Playbook, Grades K–2 and Grades 3–6. Her newest books are Understanding Texts & Readers, and A Teacher's Guide to Reading Conferences.
In Spring 2019, Jen's new Complete Comprehension: Fiction and Complete Comprehension: Nonfiction will be released. This assessment and teaching resource expands upon the comprehension skill progressions from Understanding Texts & Readers and offers hundreds more strategies like those in The Reading Strategies Book.
Additionally, Jen is the author of the On-Demand Courses Strategies in Action: Reading and Writing Methods and Content and Teaching Reading in Small Groups: Matching Methods to Purposes, where you can watch dozens of videos of Jen teaching in real classrooms and engage with other educators in a self-guided course.
Jen began her career in education as a NYC public school teacher and later joined the Teachers College Reading and Writing Project at Columbia University. Through TCRWP, and now as an independent consultant, she has spent over a decade helping teachers across the country to create literacy classrooms where students are joyfully engaged and the instruction is meaningfully individualized to students' goals.
Jen holds a BA from Vassar College and an MA from Teachers College, where she has also taught graduate and undergraduate classes.
Learn more about Jen and her work at https://www.heinemann.com/jenniferserravallo/, on Twitter @jserravallo, on Instagram @jenniferserravallo, or by joining The Reading and Writing Strategies Facebook Community.