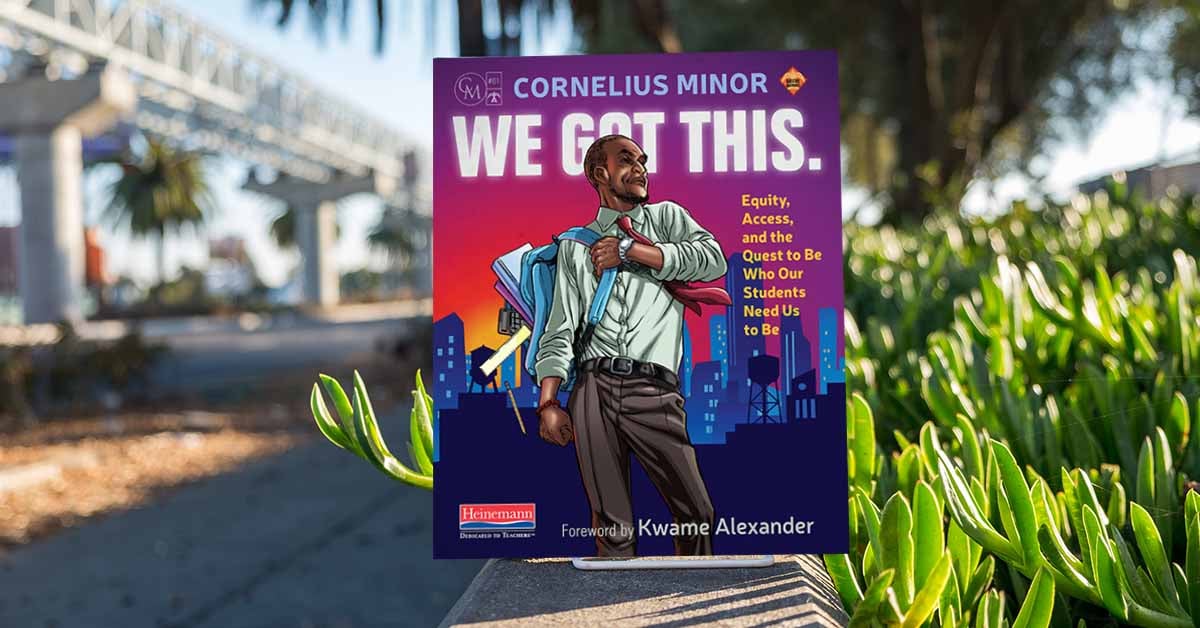 What drew you to teaching? Author Cornelius Minor says that no matter how we all got here, we all have a few things in common. For starters, we all want better, and that's why Cornelius came to education.
In a special read-aloud edition of the Heinemann podcast, Cornelius reads from the introduction of his new book; We Got This: Equity, Access, and the Quest to Be Who Our Students Need Us to Be.

Here now is Cornelius Minor with his introduction titled; We All Want Better
The transcript for today's podcast can be found in the introduction from We Got This at Heinemann.com
---
Cornelius Minor is a frequent keynote speaker for and Lead Staff Developer at the Teachers College Reading and Writing Project. In that capacity, he works with teachers, school leaders, and leaders of community-based organizations to support deep and wide literacy reform in cities (and sometimes villages) across the globe. Whether working with teachers and young people in Singapore, Seattle, or New York City, Cornelius always uses his love for technology, hip-hop, and social media to recruit students' engagement in reading and writing and teachers' engagement in communities of practice. As a staff developer, Cornelius draws not only on his years teaching middle school in the Bronx and Brooklyn, but also on time spent skateboarding, shooting hoops, and working with young people.
You can follow Cornelius on Twitter @MisterMinor