Math in Practice is a comprehensive, grade-by-grade professional learning resource designed to fit with any math curriculum you are using. It identifies the big ideas of both math content and math teaching, unpacking key instructional strategies and detailing why those strategies are so powerful.
Rather than providing another sequence of lessons and units to take students from the beginning to the end of the year, Math in Practice focuses on developing deep content knowledge, understanding why certain strategies and approaches are most effective, and rethinking our beliefs about what math teaching should be.
This week author Sue O'Connell sat down with Heinemann's Josh Evans on Facebook live to walk through the books and also the week prior, Josh Evans took a deeper dive within each book. Watch both below to learn more!
For more information about Math in Practice:
♦ ♦ ♦ ♦
"What a wonderful resource! Sue has written a great primer on what we need to know and be able to do in our elementary classrooms to be far more effective teachers of mathematics. What more could a teacher of K-5 math ask for?" —Steve Leinwand, American Institutes for Research, author of Accessible Mathematics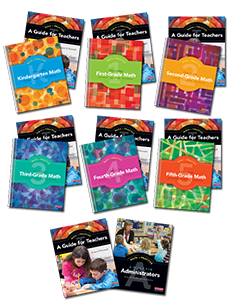 Buy Now