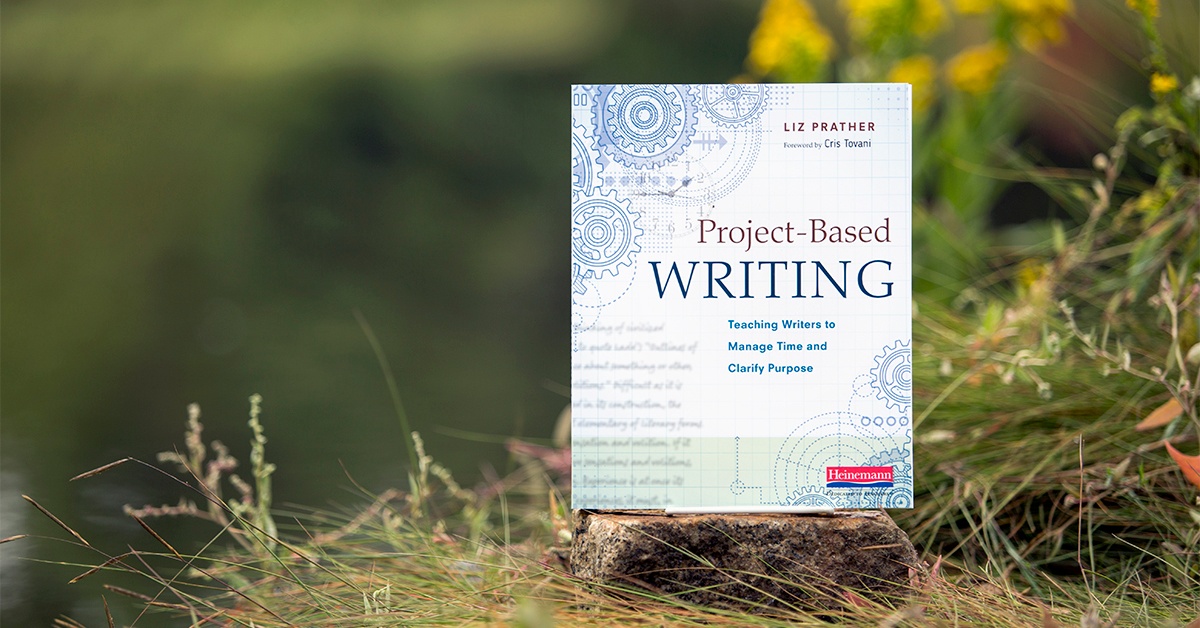 "Project-based learning was the framework I'd been looking for to simultaneously protect the creative processes of 148 students while helping them learn to manage long-term writing projects, the kind of projects they would be doing in college or in a career. I realized by transferring the project-based learning tenets into a regular English classroom, my students could develop skills to become independent readers and writers." --Liz Prather
Every kind of writing is its own unique problem. Writing is the quintessential project, in fact, of organization, language, purpose, and thought. In addition, a project-based instructional framework allows students to write using their own processes but manage time and tasks within the schema and structure of a project management model. Student writers need practice in managing a project, like writing an argument or short story, from beginning to end while retaining their autonomy and creativity. This kind of external system could serve as kind of a compass for the journey.
In project-based writing, students manage their writing project with systemized external supports like pitches, proposals, project goals, and schedules, but the process remains wholly the student's, and the resulting product is also the student's from conception to rendering to delivery. The steps of all writing projects are clearly parallel with the steps of project-based learning.
| | |
| --- | --- |
| WRITING | PROJECT-BASED LEARNING |
| idea incubation | inquiry |
| framing an idea for a piece of writing | framing a question for a project |
| research, drafting, feedback | research, investigation, testing |
| writing a final draft | completing a finished project |
| publication | presentation |
From an English teacher's perspective, the marriage of writing and project-based learning was a dreamworld of student choice and purposeful problem-solving. Of course, students need to know the parameters of good writing. They also need to know how forms, modes, and mentor texts function and why an analysis of these existing models is a defensible activity, but these exercises are secondary to writers' ideas, their thoughts, their theories, and their lives. And all the elements of literacy that may have once been taught in isolation—reading, analysis, grammar, expository design, documentation, research, tone, diction, syntax—could be taught in the service of a student-selected project with a generous sidecar of real motivation and a built-in audience.

Using minilessons to teach skills like documentation or summary in the larger framework of project-based writing gives those lessons relevance and con- text. Much of my teaching lacked relevancy other than, "You'll need to know this for college." That kind of thinking is similar to giving a toddler a driver's manual and telling her that someday those rules will be very, very important.
To a student who has been awakened politically and now wants to write a political blog, teaching a minilesson about how to craft a counterclaim is like giving her the keys to the kingdom. She has a need that has generated a desire to learn. It's at that intersection she will meet you, eager and engaged, to learn about how to make a sound argument. Every kid, no matter who she is, where she lives, how checked out she is, or what her skill level might be, has a similar intersection.
Teaching writing through a project-based approach did require flexibility, ongoing reflection, and a giant shift in my instructional paradigm. But along the way, I discovered I was not teaching writing as much as I was teaching writers to persevere in the face of dead-ends and wrong turns. The lessons reached far beyond my classroom, engendering confidence in my students and paying huge dividends of autonomy and independence.
…
---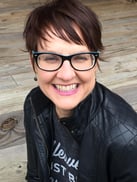 Liz Prather is a writing teacher at the School for Creative and Performing Arts, a magnet arts program at Lafayette High School in Lexington, Kentucky. A classroom teacher with 21years of experience teaching writing at both the secondary and post-secondary level, Liz is also a professional freelance writer and holds a MFA from the University of Texas-Austin.