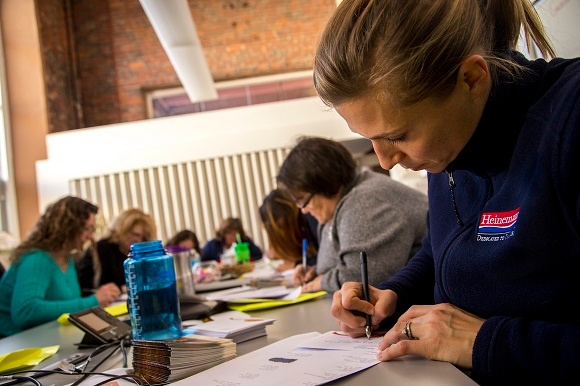 On Monday, Heinemann colleagues began Volunteer Week by donating time to New Hampshire's chapter of the Make-A-Wish Foundation and the Cross Roads House of Portsmouth.
In Heinemann's Donald Graves Conference Room, employees helped Make-A-Wish with their annual thank-you cards for the organization's donors. They wrote, addressed, stuffed, and stamped over 500 letters.
Much like its national organization, the New Hampshire chapter of Make-A-Wish grants wishes to children diagnosed with life-threatening medical conditions. From its web site: "A wish experience can be a game-changer for a child."
For more information, please visit the Make-A-Wish NH web site: http://nh.wish.org.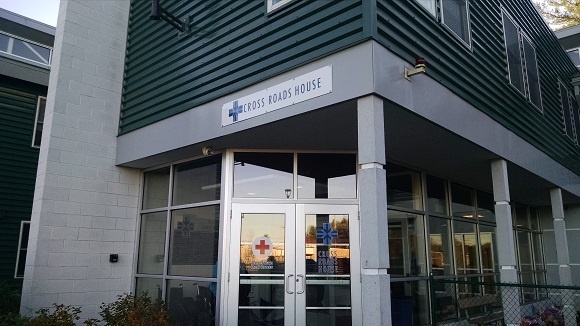 Meanwhile, across town, Heinemann donated boxes of children's books to replenish the library in Cross Roads House's youth resource room. Cross Roads House is a shelter and support facility that helps homeless individuals and families on the New Hampshire Seacoast transition to stable housing. Employees also dropped off 35 copies of Mark Bittman's How to Cook Everything. Staffed entirely by volunteers, the kitchen at Cross Roads House serves three daily meals to those in need.
Cross Roads House opened in 1982 and is the largest emergency and transitional shelter in New Hampshire. More than a shelter, Cross Roads House also provides GED preparation, counseling referrals, job search training, and help finding permanent housing. Seventy-five percent of the organization's budgeted resources come in the form of donations, much of it food, so please consider Cross Road House's donation wish list: http://www.crossroadshouse.org/donations/wish_list.htm.
For more information, please visit the Cross Roads House web site: http://www.crossroadshouse.org.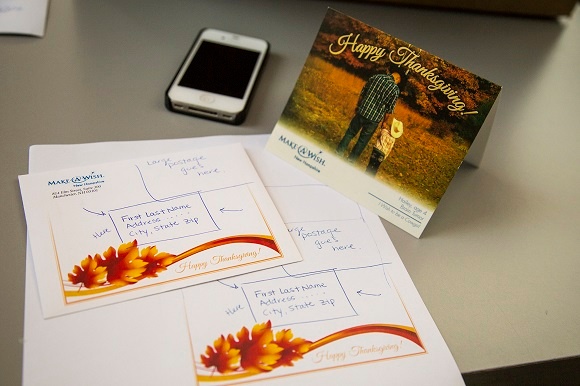 Volunteer Week is an initiative that seeks to make a difference in our communities. Employees of Heinemann and Houghton Mifflin Harcourt participate in a full week of volunteer opportunities with various community organizations. They also maintain this commitment to social corporate responsibility throughout the year.
Check back on the Heinemann blog later this week for more volunteer news and information on the local organizations we serve.
You can also follow along on Twitter: #HMHVolunteerWeek2014.