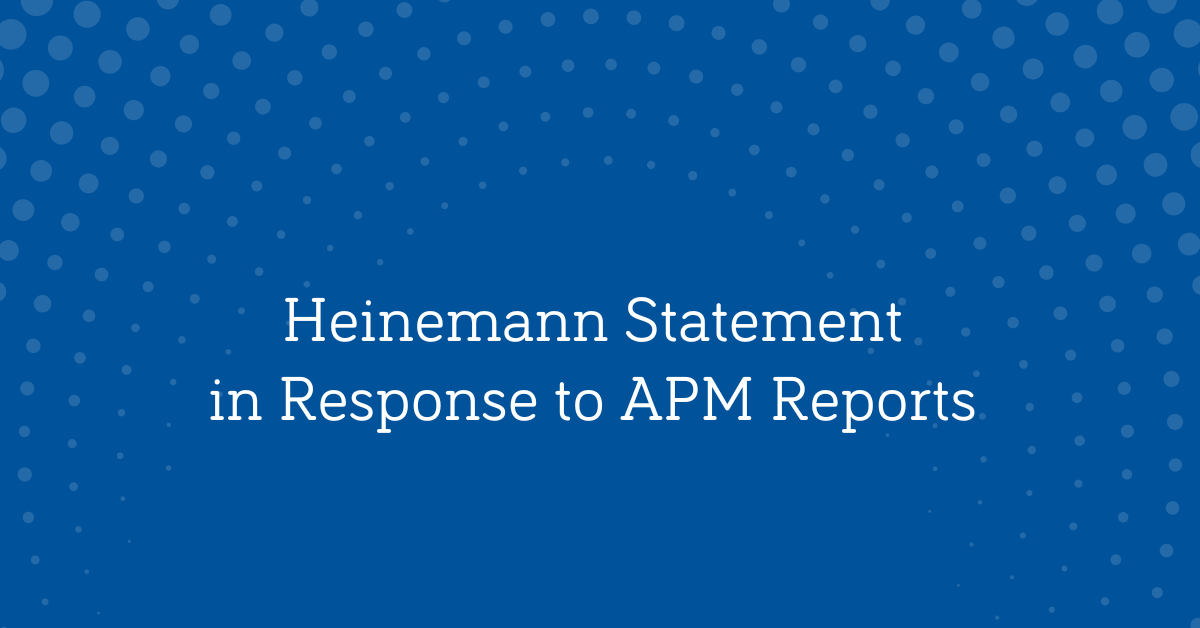 Heinemann is aware of the APM Reports podcast series, which promotes false and divisive claims, misstates financial information and radically oversimplifies and misrepresents complex literacy issues. The series presents an incomplete narrative that ignores significant evidence of teacher and student success with Heinemann programs, includes many inaccuracies and relies upon multiple sources with undisclosed competitive interests. Heinemann has provided APM with clear facts that have been omitted, resulting in a biased and misleading report.
We stand by the quality and efficacy of our literacy materials and fully support our authors and their work. Our resources have been proven effective through multiple studies done by third-parties, such as the American Institute for Research and other well-respected independent organizations. This includes gold-standard research that meets the rigorous requirements of the What Works Clearinghouse, an initiative of the U.S. Department of Education, as well as Evidence for ESSA (the Every Student Succeeds Act). These studies provide strong evidence that Heinemann programs have positive impacts on students' literacy achievement. For details, including K-12 district case studies that show consistent results, visit Heinemann's research page.
Heinemann will continue to embrace scientific research, culturally affirming practices and new disciplines and fields of thought. We believe that foundational literacy must be taught using an explicit and systematic approach to phonics, and that comprehension, vocabulary, language skills and fluency are also vitally important. This is true in all Heinemann curricular resources, which empower teachers to personalize instruction based on individual needs and circumstances, and provide high-quality, engaging reading materials for effective early literacy instruction—along with a structured approach to phonics that prioritizes decoding and phonemic awareness.
We will move forward in a way that reflects what has established us as a valued partner for educators: research-backed resources that are proven effective, a focus on teacher agency and student-centered learning and engagement, and harnessing the power of technology to enable teachers and students to succeed.
For more facts regarding Fountas & Pinnell resources, go here, and regarding Teachers College Reading and Writing Project resources, go here.