During the second day of Heinemann's Volunteer Week, colleagues supported Seeds of Faith, Inc., and the Monarch School of New England.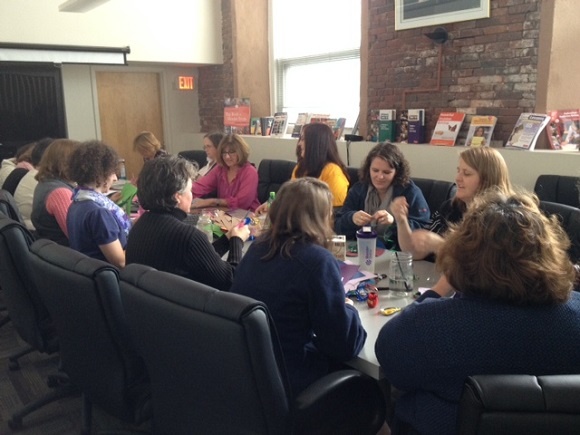 Seeds of Faith is an organization in Somersworth, NH, dedicated to helping low-income and homeless individuals achieve independence and a sustainable lifestyle. Founded in 2002, Seeds of Faith operates a food pantry and a newly opened thrift boutique called New Beginnings, at 82 High Street, in Somersworth.
Heinemann helped with the organization's Angel Tree program, creating fifty holiday tags. These tags, which contain a disadvantaged child's—or angel's—age, gender, clothing size, and holiday gift wishes, will hang from the branches of Christmas trees in the boutique. Visitors can select a tag and return later with the items listed, which Seeds of Faith then distributes.
If you are interested in helping with the Angel Tree program, visit the New Beginnings thrift boutique web site: http://newbeginningsthriftboutique.com/.
Please also check out the Seeds of Faith web site: http://seedsoffaithministries.org/.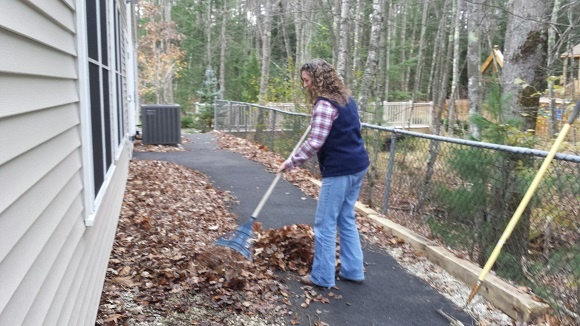 Another Heinemann group went to the Monarch School of New England, in Rochester, NH, for some autumn landscaping. Monarch is a day school for students aged 5–21 who have significant physical, medical, developmental, behavioral, and emotional needs. Students are recognized for their abilities and capacities rather than their disabilities, and receive the support they need to realize their potential. The school provides occupational and physical therapies, along with innovative, immersive programs that include gardening, aquatics, and adaptive skiing.
Heinemann employees cleared the school's trails and playground of leaves and power-washed the building's façade. The group will return in the spring to finish applying sealant to the playground.
To learn more about the Monarch School, please visit its web site: http://www.monarchschoolne.org/.
Volunteer Week is an initiative that seeks to make a difference in our local communities. Employees of Heinemann and Houghton Mifflin Harcourt participate in a full week of volunteer opportunities with various community organizations. They also maintain this commitment to social corporate responsibility throughout the year.
Check back tomorrow for more volunteer news and information on the local organizations we serve and how you can contribute.
You can also follow along on Twitter: #HMHVolunteerWeek2014.