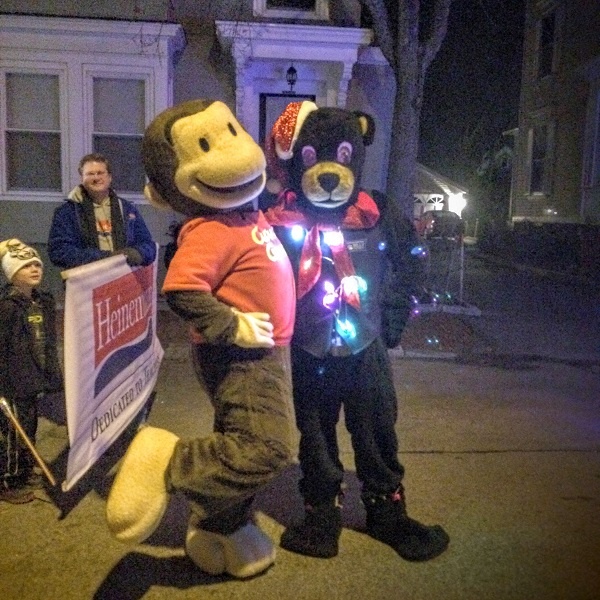 Led by Curious George himself, Heinemann colleagues marched in the annual Portsmouth Illuminated Holiday Parade on Saturday. The lit-up strollers and walkers handed out books to onlookers, and contributed to the rise in merrymaking and mirth.
• • • •
In addition to walking in the parade, employees in the office participated and competed in The Third Annual Operation No Hunger Holidays. Starting November 30, the Community Investment Council (CIC) asked every department to start filling boxes with non-perishable food items for donations. For every box filled, the CIC matched the donation with $20 on a grocery gift card. All food was brought to the parade for donation AND the department that filled the most boxes won a fabulous prize!
All tallied, the CIC collected 19 boxes of food and donated $400 in grocery gift cards!