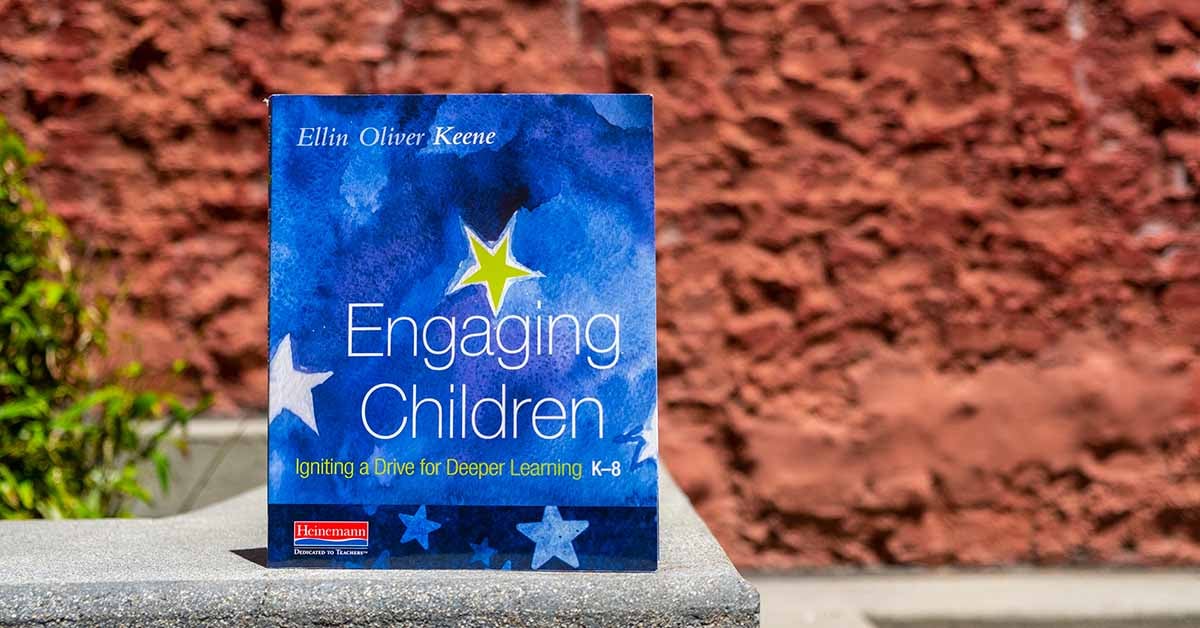 Engagement is characterized by feeling lost in a state that causes us, on one hand to forget the world around us, to become fully engrossed. On the other hand, when engaged, we enter into a state of wide-awakeness that is almost blissful. We want to dig more deeply into our reading or listening or learning or taking action; we allow emotions to roll over us; we're eager to talk with other about an idea - we're even aware of how extraordinary or beautiful those moments are.
We adults know what it feels like to be truly engaged -it's intoxicating- and we work vigorously to return to that state. Do we expect students to be engaged? Some days we are relieved if they are merely compliant! Have we come to accept that engagement isn't for all students? Do we doubt our ability to increase student engagement? Have we become so overwhelmed by what we teach that we have forgotten that engaged students are much ore likely to retain and reapply that content? Do we believe that students can learn to fall into the state of awareness, focus, intensity, and joy that we value so much for ourselves?
Our ideas about engagement were for formed in early childhood by our parents, and have been solidified by what our teachers did to "motivate" us. In classrooms now, many of these old notions are concretized by what our colleagues believe about motivation and engagement.
We need an alternative -one in which we notice moments of engagement, label them, model our own engagement, and discuss engagement explicitly with students.
•••
To learn more about Engaging Children visit heinemann.com
---
Follow us on Instagram @heinemannpub to stay up to date on the latest books, your favorite authors, and upcoming events!
---
Ellin Oliver Keene has been a classroom teacher, staff developer, non-profit director, and adjunct professor of reading and writing. For sixteen years she directed staff development initiatives at the Denver-based Public Education & Business Coalition. She served as Deputy Director and Director of Literacy and Staff Development for the Cornerstone Project at the University of Pennsylvania for four years. Ellin works with schools and districts throughout the country and abroad with an emphasis on long-term, school-based professional development and strategic planning for literacy learning. She serves as senior advisor at Heinemann, overseeing the Heinemann Fellows initiative and is the editor of the Heinemann Professional Development Catalog-Journal. Follow her on Twitter @EllinKeene