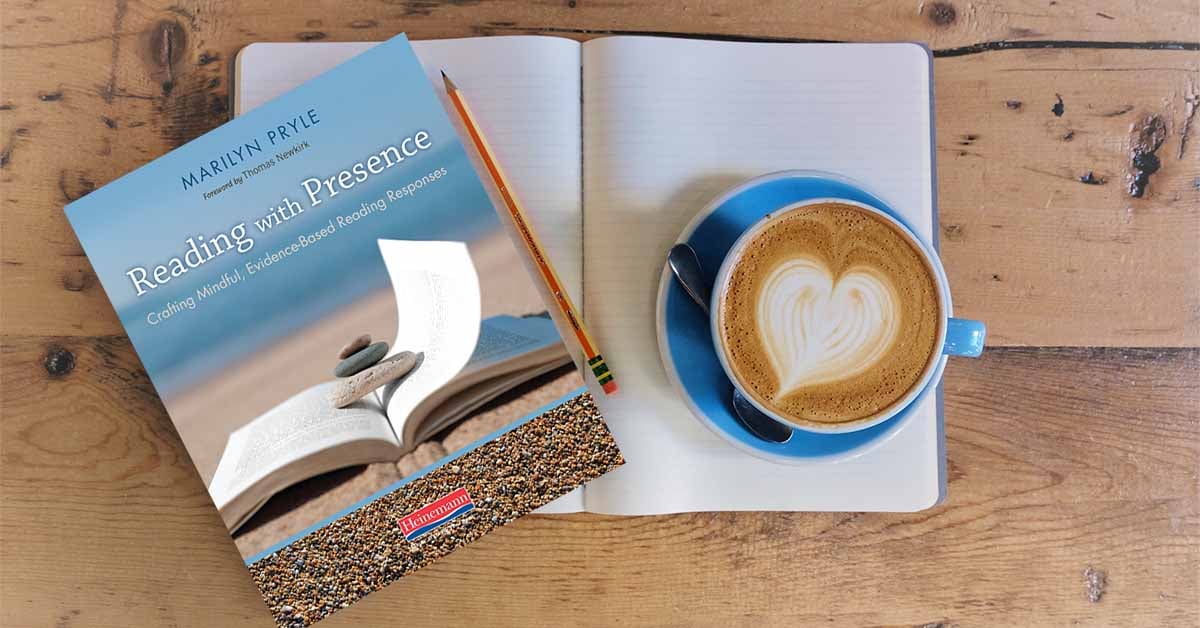 Adapted from Tom Newkirk's foreword to Reading with Presence
---
A perpetual task for any teacher is to crack open processes that are virtually automatic to us but not to our students. The great virtue of Reading with Presence is its precision, the way Marilyn Pryle names the types of reading responses—and makes them manageable and accessible to students.
Whenever I see exemplars of academic writing—such as the accomplished papers that appear in the appendices of the Common Core State Standards—I think, Great, but how to students get there? How do they develop familiarity with the various moves of academic writing?
This book shows the pathway to proficiency. Pryle provides an entry point for all students, a virtual ticket of admission that all can purchase. She invites students out of hiding. She asks them to think, even if it is nothing more than to have an impression of a character and a reason for that impression.
It is often difficult to imagine how students can move from where they are to the longer papers they will need to write. This book shows the way forward, with invitations wide enough, attractive enough, and manageable enough—that students will, I believe, decide they no longer need to hide.
•••
Learn more about Reading with Presence at Heinemann.com
---
Marilyn Pryle is an English teacher at Abington Heights High School in Clarks Summit, PA and has taught middle and high school English for over twenty years. She is the author of several books about teaching reading and writing, including 50 Common Core Reading Response Activities and Writing Workshop in Middle School. Learn more about Marilyn at marilynpryle.com.
You can follow Marilyn on Twitter @MPryle