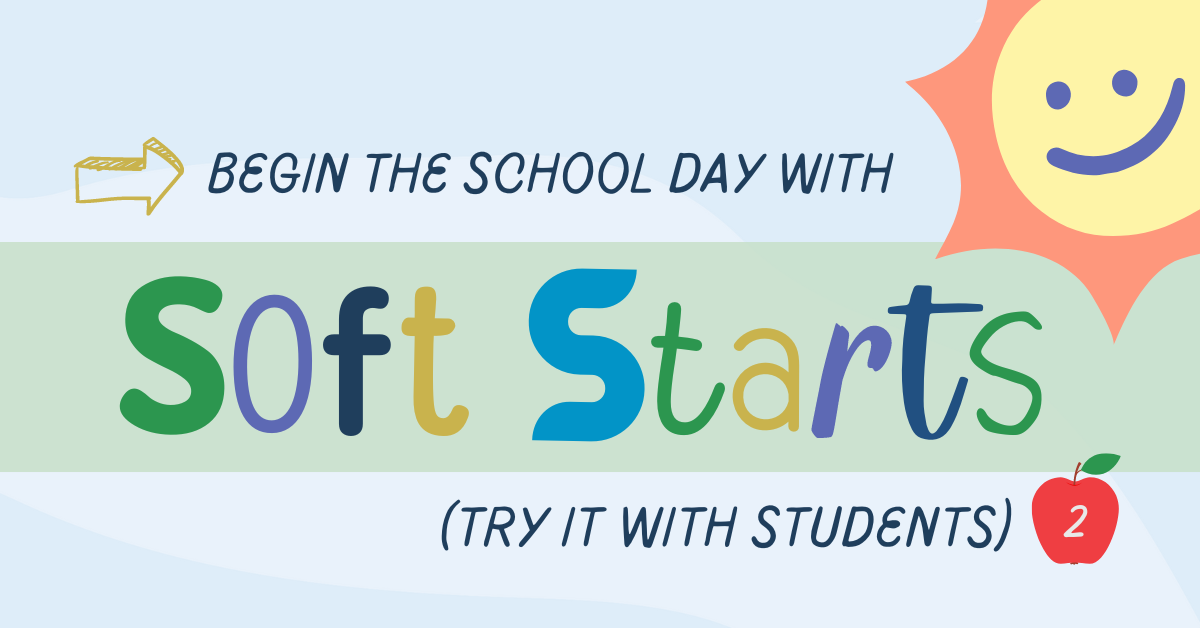 Soft starts allow kids to work alone, join in deep partnerships, or involve the whole class, and can be implemented at any time during the school year. If kids begin the day gradually and on their own recognizance, they will feel safe and in control, and can later glide into challenging inquiry work more smoothly and with more genuine engagement.

Our urge to start the school day with a prompt, teacher-directed, whole-class activity probably got implanted in our DNA during our own years at school. A top-of-the-morning roundup is practically a defining feature of a teacher-centered classroom; right after the flag salute, the commander stands up and gives marching orders to the troops. But in school, we have other choices, even if we haven't exercised them very often. We can create opening structures, norms, and patterns that allow a gentle, thoughtful, personalized entry into the flow of learning. Soft starts are an investment in the rest of the day. If kids begin the morning by exercising their own curiosity, under their own control, they are more likely to be engaged and curious all day long.

Here are five soft start choices you might want to offer kids. You will want to develop some additional soft starts tailored to your own students. These need to be simple and repeatable, so kids can quickly choose one and get to work. To ensure engagement, they need to either evoke or provoke kids' curiosity. And we want our chosen soft starts to pave the way to further inquiry, whether for individuals, teams, or the whole class.
1. Read independently
Students can sit, lounge, or cluster together and read. Offer them a mix of independently chosen fiction and nonfiction books in the classroom library, as well as a couple of book-club books each. They can also read magazines, newspapers, or websites.

2. Free write
Students are allowed to write in any form in their notebooks, on computers, or on any other surface or device within reach. This soft start gives kids time to pursue writing in their own way and can unleash some unexpected authors!

3. Scan the headlines
Some students love to come in the morning and find out what's going on in the world. Give them the opportunity to look up the most recent sports stats for their favorite teams; get online and see any news updates or feature stories from entities or groups they follow (National Aeronautics and Space Administration, National Geographic, Wonderopolis, Popular Science, the History Channel), or check kid news sites like Newsela, DOGO News, or TIME for Kids.

4. Passion projects (aka free inquiry)
Let kids kick off their shoes, grab a notebook, and do personal inquiry into any area that interested them (as long as it is purposeful and educational). You might consider modeling for kids how, in your own free time, you look up new recipes ideas or artists you like online.

5. Post to book clubs
For students who are involved in book clubs, create an outlet for an online book chat for kids. Each book club might have a private feed that only the members of that group can see. Kids might choose to post possible discussion topics for their next face-to-face book club meetings—or, if they just can't wait, to immediately chat about an exciting part with other members of their group.

The blog above is #2 in a two part blog series.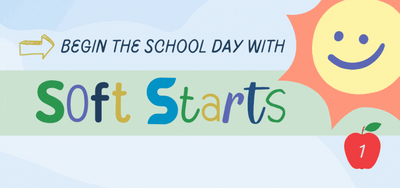 Check out Blog #1 here.