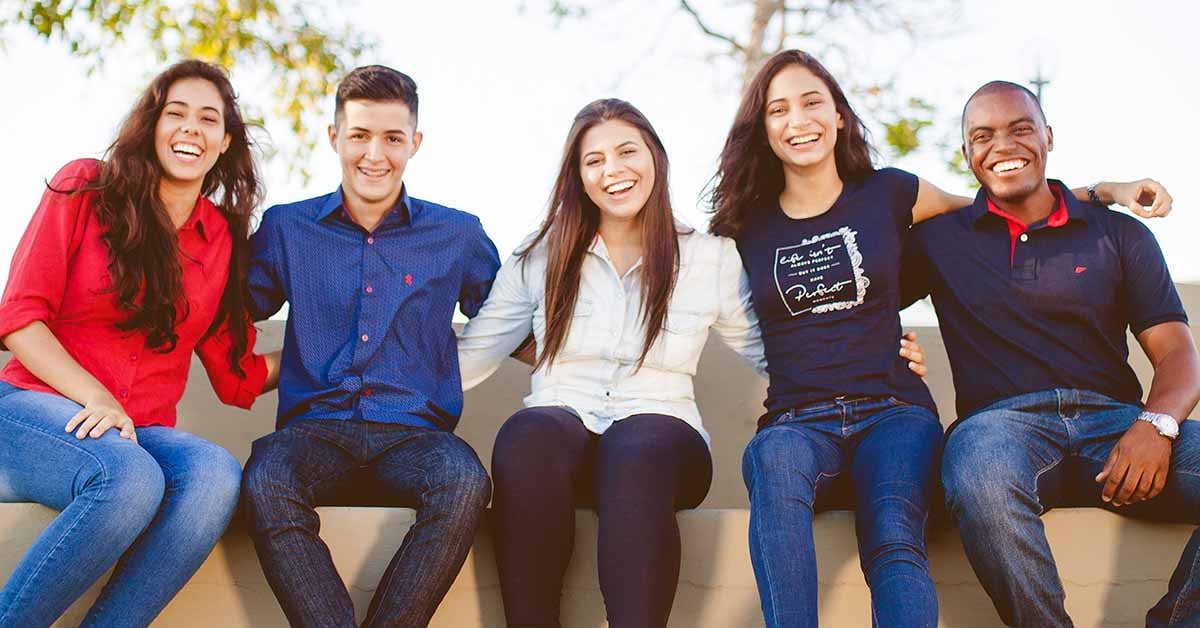 By Irene Castillón
"It's the big day!" read one of my text messages from Maricela, a freshman at California State University East Bay. The big day was in reference to August 16, 2019, the day she moved into her college dorm.
The text from Maricela was one of many I received from students at the beginning of the 2019–2020 school year. Students excitedly shared pictures of their dorms as they set up their spaces and began their college journeys.
As some of my students embark on their first year of college, I am embarking on my second year of action research as a Heinemann Fellow. This year, I have slightly adapted my research question to include a new cohort of twelve students, as well as continuing to examine the experiences of my first cohort of students as second-year college students.
I am exploring the following question: In what ways can a high school community support their first-generation Latinx college students as they navigate their first and second years at a college setting?
While the heart of the question remains the same—examining the needs of Latinx college students as they navigate a college setting—I am excited to compare and contrast the first-year experiences of the first cohort and second cohort of students, especially given the explicit and intentional peer relationships that were built as part of my action research last year.
Cultivating Peer Relationships
Peer relationships during adolescence can be highly influential and are a driving force during middle school and high school. Search Institute has an initiative that seeks to understand the way in which relationships impact young people's development. The researchers at Search Institute shed light on the importance of peer relationships during adolescent development in the article "Relationships First: Creating Connections That Help Young People Thrive." The authors state, "High-quality peer programs can help peers build developmental relationships with each other (and adult leaders) that enhance the social-emotional strengths needed for school success, health, and civic engagement" (Roehlkepartain et al. 2012).
Given the impact and influence of peer relationships, last year I decided to create space and systems that would allow my former high school students, who were at the time in their first year of college, to interact and share experiences with seniors from Luis Valdez Leadership Academy (LVLA), particularly during the seniors' second semester when they were preparing to make their college decisions. For example, in April 2019, after noticing the stress level of seniors as they were weighing their college options, I decided to ask the college students who were part of my research to share some advice about how they went about choosing a college and about the first-year-of-college experience. Their video reflections were compiled and shown to the class of 2019 in their advisory class. After seeing the video, 93.2 percent of students said hearing advice from alumni was helpful. This data allowed me to see the impact that hearing from alumni had on their college-going mindset.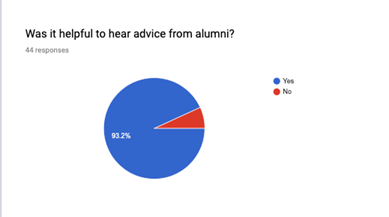 In addition to video reflections, I built structures to connect senior students and the first-year students who were part of my research. I built groups that were connected by college choice. For example, students interested in attending CSU Sacramento or UC Davis were paired with Edgar, who attends CSU Sacramento, and Ivette, who attends UC Davis. I also connected students by interest. For example, two students, Dafne and Angela, were linked based on their common interests for social justice, activism, and education.
Eight months later, as the 2019 seniors have now become first-year college students and as members of my first cohort have become second-year college students, I am beginning to see the impact that creating an alumni peer-support system can have on supporting the transition to college and on college retention.
Reciprocal Motivation
Edgar, now a sophomore at CSU Sacramento, mentors first-year students there. When students were signing up for housing, he worked with the manager of his apartment complex and was able to get a code that waived the $280 housing deposit for his peers. In addition, Edgar made it a point to drive down from Sacramento to San Jose, California, to hand-deliver CSU Sacramento t-shirts so the students he mentored would have college t-shirts to celebrate during the school's college signing day.
There are currently eight first-year students who credit Edgar for motivating them to believe that they too could be successful at CSU Sacramento. One of these students is Allison, who is currently a first-year student at Sac State and is part of the second cohort of students in this research. When going through the housing process, she mentioned feeling grateful to have someone who had already gone through the process and was sharing resources. In this instance, Edgar directly helped his peers transition and navigate the housing process in a way that I would not have been able to.
In thanking Edgar for supporting his peers, I was also able to realize the impact that his senior peers had on his own motivation and persistence as he continues to navigate through college. He sent me a text message that said, "I wish I had this support when I started. I feel good doing it and it motivates me to keep going to continue to help out. . . . I am making an impact on each one so they do the same, so we make a change all together and achieve our goals." Edgar demonstrates the reciprocity of the peer relationship and his willingness to form a community of alumni that is committed to making change and achieving their goals.
Dafne and Angela were matched by interest and the impact has been immeasurable. Dafne is beginning her first year at UC Davis, and Angela is beginning her second year at Saint Mary's College of California. Dafne and Angela were in constant communication throughout the summer. Angela fielded questions regarding financial aid and leaving home. The fact that Dafne asks Angela questions before asking me sheds light on the community and solidarity that has been formed through these relationships.
In her end-of-the-year-l reflection, Angela also notes the impact that Dafne has had on her as a college student. She shares, "The most impactful interaction I have had has been interacting with Dafne, a senior whom I met second semester and has continued to confide in me all of her worries and doubts. She inspires me every day, in particular with my finals currently happening. I see how she admires the work I do and it motivates me to keep going."
In this case, Dafne motivated Angela, who was persisting and navigating through finals. Her reflection also indicates the role-modeling and leadership roles that she, Edgar, and all the current college students in my research have assumed. Angela returned to her high school community as she cheered on Dafne at her high school graduation, and she gave her a care package to begin her college journey. As they continue to be part of each other's support systems through college, I am confident that Dafne will be at Angela's college graduation three years from now, and I know that Angela will be Dafne's graduation four years from now.
Home Away from Home
When I think back to my research question, one tangible action that high school communities can do to help their first-generation Latinx students navigate a college setting is to create intentional relationships that build leadership and mentorship opportunities among peers, to continue to cultivate community, not only in high school but across college campuses as well.
The students who are part of this study are leaving home for the first time with the goal of returning, with a college degree as first-generation Latinx college graduates. The community that is built through creating peer-alumni connections, particularly between a cohort of students that attended the same high school, allows for a piece of home to remain with them throughout their college journey. Dafne, who is currently sharing a dorm with a peer whom she attended high school with, recently mentioned that when she was at orientation, she felt out of place, but now she feels more comfortable knowing that a piece of home awaits her in her dorm. A piece of home that grounds her in her goal of being the first in her family to not only get to college but to get through college.
Work Cited
Roehlkepartain, Eugene C., Kent Pekel, Amy K. Syvertsen, Jenna Sethi, Theresa K. Sullivan, and Peter C. Scales. 2017. "Relationships First: Creating Connections That Help Young People Thrive." Minneapolis, MN: Search Institute.
---
Irene Castillón (San Jose, CA) is the assistant principal and history teacher at Cristo Rey San Jose Jesuit High School in San Jose, CA, where where she seeks to build structures and programs that affirm students by fostering teaching and learning that is culturally competent and empowering. Irene was also the recipient of the Phyllis Henry Lindstrom Educational Leadership Award and in 2016 and was recognized by the U.S. Department of Education as part of the #LatinosTeach campaign. With her leadership and teaching largely influenced by her own experiences, Irene entered education to advocate for equity, tolerance and justice.