students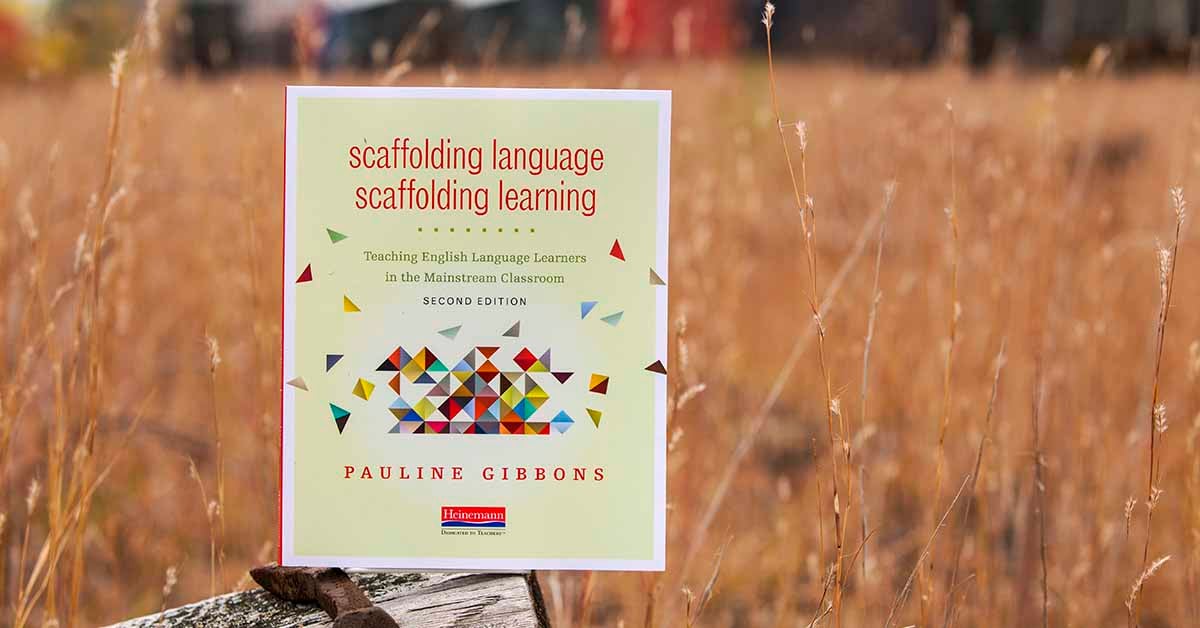 Author Pauline Gibbons' classic text Scaffolding Language, Scaffolding Learning is updated with a multitude of practical ideas for the classroom, supported by the latest research in the field of English Language Learners. Gibbons says the second edition "is about the many ways in which teachers can provide support for ELs through the learning contexts they provide in the day-to-day life of the classroom." Gibbons also writes about a student's potential saying "treating EL students as the people they can become means that we see students not in terms of what they lack - but as capable and intelligent learners."
The theory of language on which this book draws is based on the work of Michael Halliday and other linguists working within systemic functional linguistics. These linguists argue that language is involved in almost everything we do, and whenever we use language there is a context, or, to be more precise, two kinds of context. There is, first, a context of culture: speakers within a culture share particular assumptions and expectations so that they are able to take for granted the ways in which things are done.
Knowing how to greet someone, how to order a meal in a restaurant, how to participate in a class, or how to write a business letter are examples of this kind of cultural knowledge. While cultures may share many common purposes for using language, how these things actually get done varies from culture to culture.
A second kind of context is the context of situation, the particular occasion on which the language is being used. One of the most fundamental features of language is that it varies according to the context of situation. This context is characterized by three features:
What is being talked (or written) about
The relationship between the speakers (or writer and reader), and
Whether the language is spoken or written.
How we use language is determined largely by these contextual features. Here are some examples of each of these three features.
What is being talked or written about. Think of the differences between a conversation about teaching and another about gardening, or between a social studies text and a biology text.
The relationship between the speakers. Imagine yourself chatting to a friend at a party and compare that with how you might respond to questions at a job interview.
Whether the language is spoken or written. Imagine yourself watching a cooking demonstration where the cook is describing what he or she is doing. Then think about how the language would change if it were written in a cookbook
Together these three variables constitute what is referred to as the register of a text. As children learn their first language, they gradually learn not only the syntax or grammar of the language, but also how to vary the language they use according to the context they are in. In other words, they learn to vary the register of the language so that it is appropriate for the context.
…
The above has been adapted from Scaffolding Language, Scaffolding Learning by Pauline Gibbons. Learn more about this and other works at Heinemann.com
---


Follow us on Instagram @heinemannpub to stay up to date on the latest books, your favorite authors, and upcoming events!
---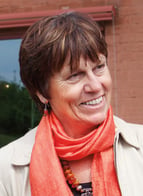 Pauline Gibbons taught postgraduate and undergraduate TESOL courses at the University of Technology, Sydney, for many years, and is now an Adjunct Professor at the University of New South Wales, Sydney. She is also an independent EL consultant and her work with teachers has taken her to Hong Kong, Sweden, Laos, Singapore, Indonesia, Thailand, China, South Africa, Marshall Islands, Iran, Germany, UK, and USA. She has published extensively in EL education, including Bridging Discourses in the ESL Classroom: students, teachers and researchers (Continuum, 2006), and two other Heinemann books: Learning to Learn in a Second Language (1993) and English Learners, Academic Literacy and Thinking: Learning in the Challenge Zone (2009).