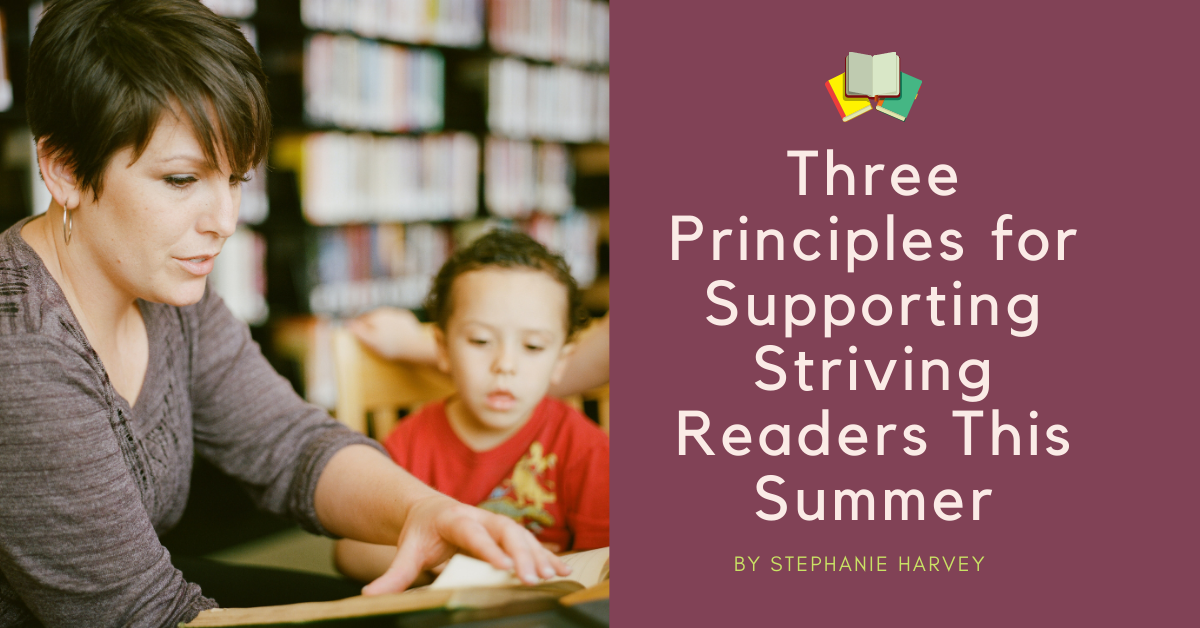 Photo by Adam Winger
Summer is a critical time for striving readers—those for whom reading is a challenge. We all need ideas and tools for supporting the growth of these readers. There are three essential principles for helping striving readers continue growing over the summer: Read, Teach, and Differentiate.
These principles are woven throughout the lessons in The Comprehension Toolkit with lots of support for planning and teaching. But whether you're using the Toolkit resource or not, these principles are important to consider as you plan for a summer learning program.

Principle 1: Read
The most powerful predictor of reading success is reading volume. The more we read, the better we read. Kids who attend summer school are often striving readers. Research tells us that these students are actually getting less time to read than their more proficient peers. That's a problem because the more challenged the reader, the more time they need to read!
Nonfiction is one of the most accessible genres for striving readers…but it's often the most underutilized. That's why Anne Goudvis and I created The Comprehension Toolkit as primarily a nonfiction resource. Nonfiction provides unique opportunities to match kids to texts that they can and want to read independently. In a summer program, we have the opportunity to make nonfiction texts central to our instruction in a purposeful way.
Principle 2: Teach
To grow confident, capable readers, we need to teach the reader…not merely the reading. In The Comprehension Toolkit, we describe comprehension instruction as instruction that supports students to acquire the tools they need to read successfully. Through a gradual release of responsibility approach, we share an instructional technique known as interactive read aloud.
In this approach, the teacher thinks aloud to model how proficient readers use comprehension strategies to support understanding and build knowledge. We model with strategy-specific language so our students have language they can try using themselves. The goal is to guide readers to interact with the text and each other, process the information, and practice these strategies in their own reading. In a summer program, we have focused time for this kind of shared modeling and practice as a learning community.
Principle 3: Differentiate
Planning ahead for how to differentiate our instruction makes a big difference—especially in a summer program when students may have a wide variety of needs. Some important differentiation ideas to consider:
Break down instruction into smaller chunks. This gives kids who need more support the time and strategies they need to be successful.
Preview lessons ahead of time, especially for English Learners. This helps every student participate fully during the lesson.
Use flexible small groups that are based on students' specific needs. This provides more opportunities for scaffolding learning opportunities.
The Comprehension Toolkit offers a lot of built-in support for differentiation, including resources focused on supporting English Learners and structuring instruction for intervention needs.
In a summer program, a reading workshop model is an effective way to differentiate instruction. This allows teachers to do an initial minilesson for the whole class and then have students practice what they have learned in texts at their level. Teachers are then free to work with flexible small groups to address specific needs. This model also provides time for the teacher to confer with individual students—checking understanding and providing additional support as needed.



The Comprehension Toolkit is a supplemental resource focused on developing proficient readers and building knowledge across the content areas. It was designed to support educators as they teach comprehension skills, critical thinking, text response, and more.
You can also download a free Summer School Pacing Guide to see how Toolkit can support your summer learning needs.
---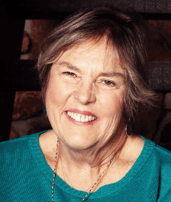 Stephanie Harvey has spent her career teaching and learning about reading and writing. After fifteen years of public school teaching, both in regular education and special education classrooms, Stephanie worked for twelve years as a staff developer for the Denver based Public Education and Business Coalition (PEBC), a partnership of leaders from education and business, who support innovation in public schools.
Insatiably curious about student thinking, she is a teacher first and foremost and currently serves as a private literacy consultant to schools and school districts. In that role, she conducts keynote speeches, presentations, workshops, demonstration lessons, coaching sessions and ongoing consultation to teachers, reading specialists, literacy coaches, principals and district administrators. With a focus on K-12 literacy, her specialties include comprehension instruction, inquiry-based learning, content area reading and writing, nonfiction literacy, and the role of passion, wonder and engagement in teaching and learning.