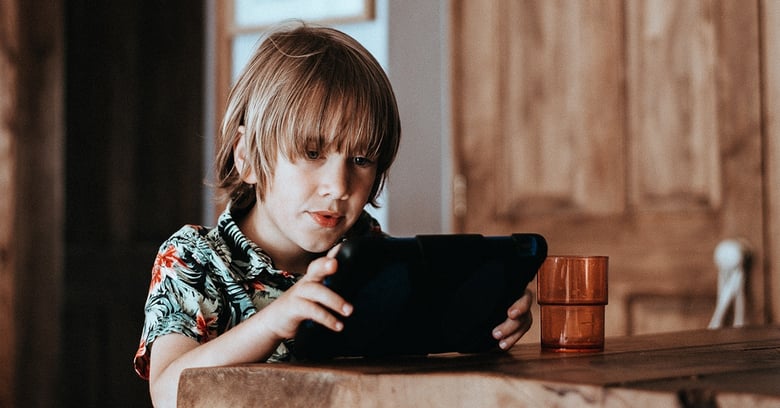 Annie Spratt
This week's TCRWP Twitter Chat is sure to be a special one. Joining as moderator is Olivia Van Ledtje, a young activist and digital literacy advocate. Olivia, at ten years old, has nearly 40,000 Twitter followers and uses her social media influence to promote great books. On Olivia's website, her work is described thus: "Olivia is also a passionate advocate for books and using social media to promote student voice and audience. She loves to tweet out messages that help kids love authors, books, and big ideas about life."
Co-moderating with Olivia is TCRWP's Katie Clements, Senior Research Associate and Lead Staff Developer, who has authored several books in the Units of Study series for upper grades and middle school. She has a wealth of experience helping schools to integrate digital tools to support literacy instruction.
Certainly, this conversation will be one of many on the topic of technology tools in education. Case in point: results from the 2018 International Literacy Association survey on what's hot in literacy education. Participants, over 2,000 educators from over 90 countries, were asked to rank seventeen different literacy topics in terms of how "hot" they are, hot topics being ones that are receiving a great deal of coverage in the media and among educators and policymakers. Digital literacy ranked number one.
Participants were also asked to rank the topics in terms of their importance. Interestingly, digital literacy was ranked thirteen in terms of importance. This notable contrast in digital literacy's rankings points to a quandary faced by many educators tasked with using more tech in the classroom—how to integrate technology tools in meaningful ways, ways that enhance the content rather than detract from it, ways that feel natural and seamless rather than forced. Using technology as a way to foster connections and conversations between readers and writers is one of those natural ways. Because many students are already social media experts, tapping into their knowledge and passion to channel them to try new books and to reflect on their work can be a powerful way to foster both greater buy-in, deeper thinking, and more transfer in their learning.
If you are interested in learning more about how to integrate digital tools into your literacy instruction to support the important literacy work already taking place and to foster connections between your readers and writers, don't miss this week's Twitter chat.
Each Wednesday night at 7:30pm eastern, The Teacher's College Reading and Writing Project hosts a Twitter chat using the hashtag #TCRWP. Join @klemencat & @thelivbits to chat about using technology in reading and writing tomorrow evening.

Not on Twitter?

Take Heinemann's free Twitter for Educators course

here

.
---
Anna Cockerille, Coauthor of Bringing History to Life(Grade 4) in the Units of Study for Teaching Writing Series, was a teacher and a literacy coach in New York City and in Sydney, Australia, and later became a Staff Developer and Writer at TCRWP. She served as an adjunct instructor in the Literacy Specialist Program at Teachers College, and taught at several TCRWP institutes, including the Content Literacy Institute, where she helped participants bring strong literacy instruction into social studies classrooms. Anna also has been a researcher for Lucy Calkins, contributing especially to Pathways to the Common Core: Accelerating Achievement (Heinemann 2012), and Navigating Nonfiction in the Units of Study for Teaching Reading, Grades 3–5 series (Heinemann 2010). Most recently, Anna served as an editor for the Units of Study for Teaching Reading, K–5 series.