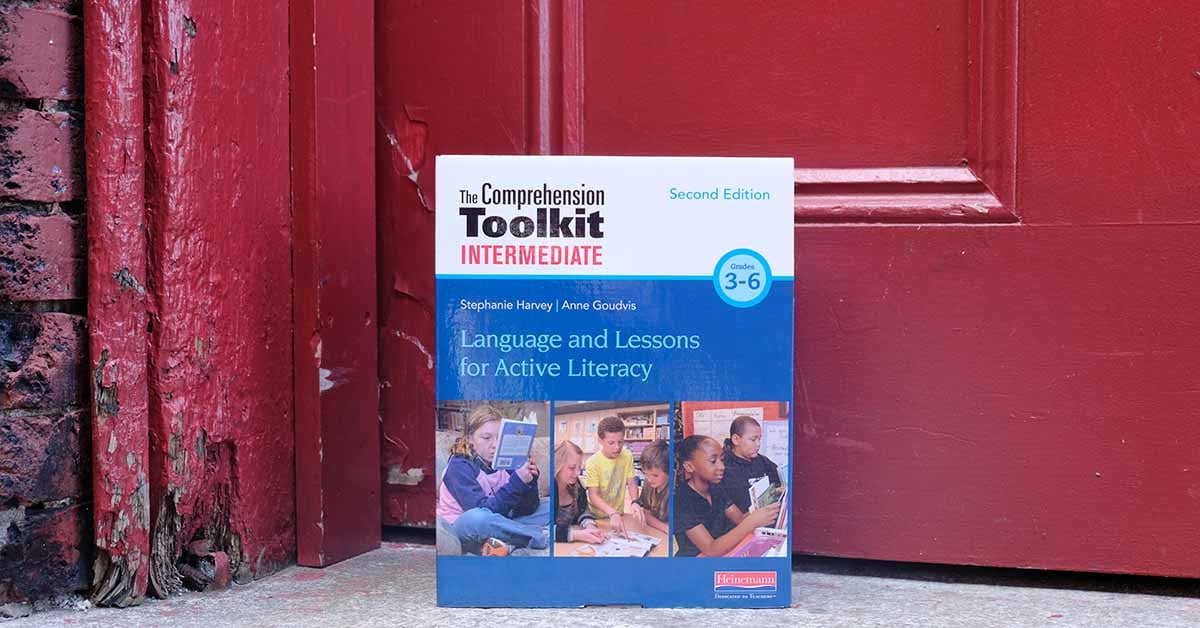 Available in K-2 and 3-6 sets, The Comprehension Toolkit series provides strategies that work to help students understand, respond to, and learn from nonfiction text, building background knowledge across the curriculum and throughout the year.
This flexible resource can be used for instruction with whole group, small group, and individuals in a variety of settings including reading workshop, guided reading, intervention, ELL support, and summer school.
The Comprehension Toolkit series offers robust instruction to encourage students to develop the reading comprehension skills that lead to lifelong learning. The practices:
Deepen students' comprehension of nonfiction text

by focusing on reading, writing, drawing, talking, listening, and investigating.
Foster agency and strategic thinking across the curriculumby helping kids navigate informational text and think about what they are reading to learn, understand, and remember it.
Provide an alternative to the traditional "assign and correct" curriculum.

Research-based explicit instruction follows the gradual release framework: model, guide, and practice.
Support teachers

to understand comprehension strategy instruction, plan and design lessons, and create ways to assess student growth over time.
In the video below, Liz McGrath unboxes the second edition Comprehension Toolkit. Take a look at what's inside!
…
Learn more about the Comprehension Toolkit Series at Heinemann.com
---
Follow us on Instagram @heinemannpub to stay up to date on the latest books, your favorite authors, and upcoming events!
---
Stephanie Harvey has spent her career teaching and learning about reading and writing. After fifteen years of public school teaching, both in regular education and special education classrooms, Stephanie worked for twelve years as a staff developer for the Denver based Public Education and Business Coalition (PEBC), a partnership of leaders from education and business, who support innovation in public schools.
Insatiably curious about student thinking, she is a teacher first and foremost and currently serves as a private literacy consultant to schools and school districts. In that role, she conducts keynote speeches, presentations, workshops, demonstration lessons, coaching sessions and ongoing consultation to teachers, reading specialists, literacy coaches, principals and district administrators. With a focus on K-12 literacy, her specialties include comprehension instruction, inquiry-based learning, content area reading and writing, nonfiction literacy, and the role of passion, wonder and engagement in teaching and learning.
Anne Goudvis is the coauthor the Heinemann title Comprehension Going Forward and of Strategies that Work (with Stephanie Harvey). She and Steph also created best-selling classroom materials through firstHand: The Comprehension Toolkit; The Primary Comprehension Toolkit; and Comprehension Interventions.

Anne has been a classroom teacher, staff developer, and university instructor. For the past fifteen years she has worked as a staff developer with the Denver-based Public Education and Business Coalition and currently does staff development in schools around the country. Recent interests include working in schools with culturally and linguistically diverse students and integrating reading comprehension instruction with content area topics in social studies and science.