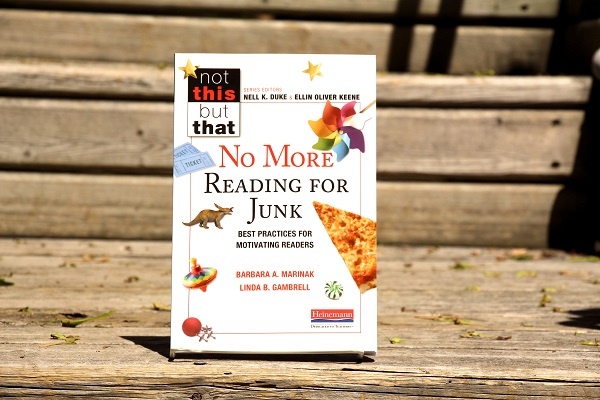 Pizza. Pez dispensers. Nerf balls. When we give students "junk" to reward reading, we are focusing their intention away from the act of reading and from their own independence as readers. Instead, we can create classrooms where reading is seen as its own reward. In No More Reading for Junk, esteemed researcher Linda Gambrell provides a research-based context for cultivating children's intrinsic motivation to read. Reading specialist and researcher Barbara Marinak shares the strategies and techniques that make a difference for student readers' motivation, turning disengaged readers into passionate ones.
In this video, Authors Barbara Marina and Linda Gambrell talk about the art of recommending books. They say it comes down to knowing your students through conferences and conversation.
---
♦ ♦ ♦ ♦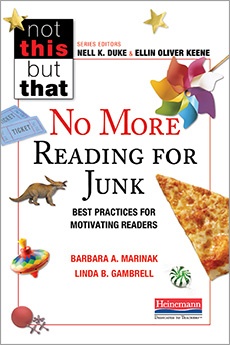 Barbara A. Marinak, Ph.D., is a Professor and Chair of the Education Department at Mount St. Mary's University where she teaches literacy and research courses.
Linda B. Gambrell is Distinguished Professor of Education at Clemson University. She is past president of the International Reading Association.