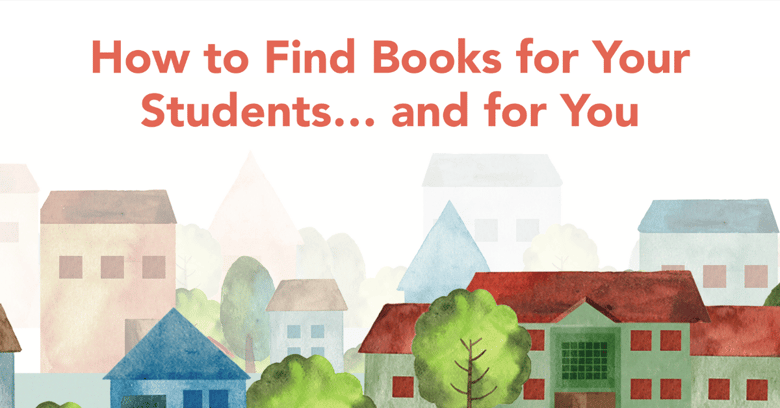 From the authors of The Joy of Reading, Donalyn Miller and Teri Lesesne


Increasing your knowledge of books for young people positively influences your ability to match students with books, but it can be overwhelming! There are thousands of books published for children and teens each year, and locating and evaluating books
for students' independent reading and your instruction can require consulting multiple sources to find what you need. Consider the people and groups in your reading community, then investigate credible professional resources, reviewers, and publishers' information. Develop processes for evaluating books and recording your observations, so that you can build your collection intentionally over time.
In the appendix from The Joy of Reading, Donalyn and Teri share some of the information that they are asked about the most: How do I find books for my students… and for me? Download the appendix in this free PDF.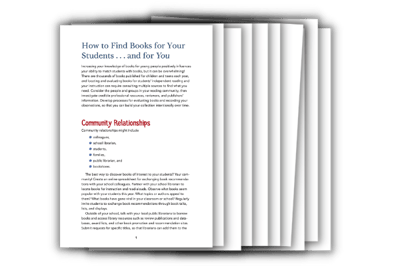 And while you're at it ... download this little poster with information about where to find books in your reading communities.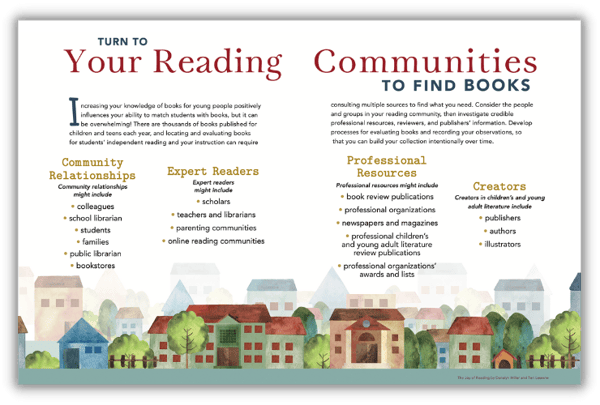 ---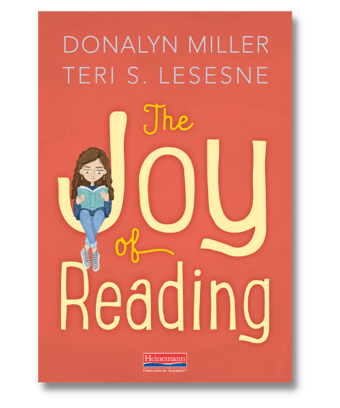 To learn more about The Joy of Reading visit Heinemann.com.

Browse more blogs featuring The Joy of Reading, including a special podcast episode with Donalyn Miller.
Donalyn Miller's work champions self-selected independent reading, providing guidance and resources that foster children's love of reading and the development of positive reading identities. A national and international consultant and bestselling author, Donalyn's published works include The Book Whisperer (Jossey-Bass, 2009), Reading in the Wild (Jossey-Bass, 2013), and Game Changer: Book Access for All Kids (co-written with Colby Sharp, Scholastic, 2018) as well as articles in Gifted Child International, Education Week Teacher, The Reading Teacher, Voices From the Middle, Educational Leadership, Horn Book, School Library Journal, and The Washington Post.
Teri Lesesne's long and influential career was devoted to readers. Author of several books, including Reading Ladders and The Joy of Reading, she was known for the passion she brought to connecting readers with books. Teri was a middle-school teacher, a Distinguished Professor the department of Library Science at Sam Houston State University, Executive Director of ALAN (the Assembly on Literature for Adolescents of the National Council of Teachers of English), a National Book Award judge, and recipient of the 2007 ALAN award for her significant contributions to the field. Known to many as "Professor Nana," Teri's legacy lives on in the librarians and teachers her work has nurtured.