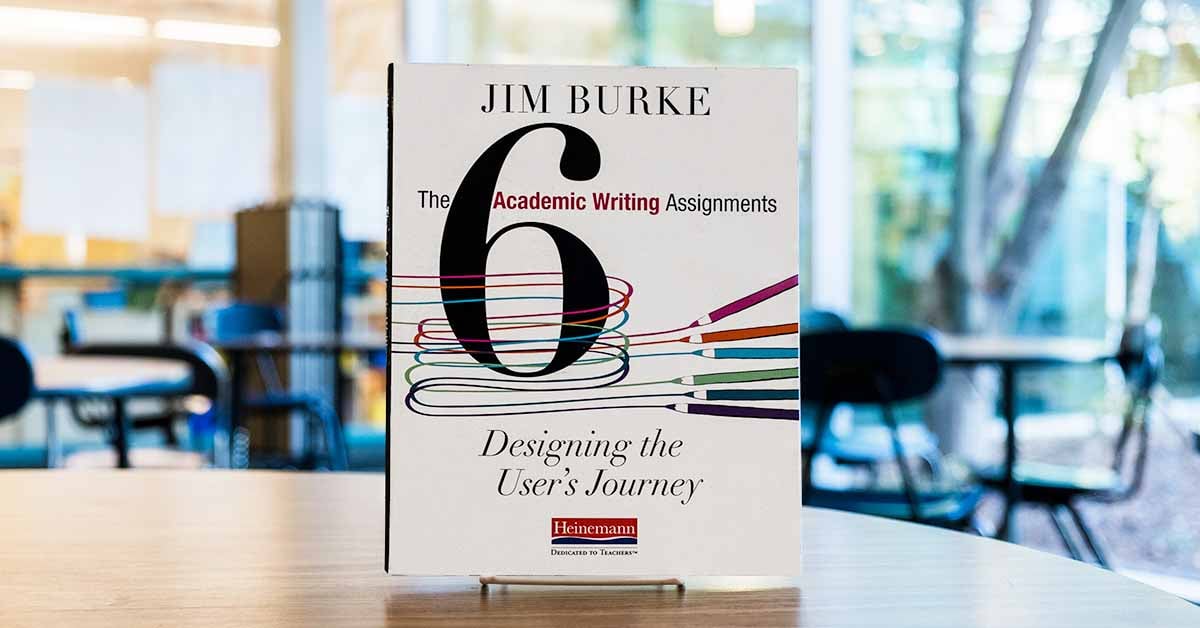 Collaboration is fundamental to the design process at each stage. When we sit down to design assignments, to chart journeys for ourselves and our students, it is important that we do so in good faith, willing to have the conversation that each assignment demands of us. What's more, such occasions provide an invaluable apprenticeship for newer teachers who need to learn how to participate in such conversations and to realize that they do, in fact, have valid contributions to make throughout the design process.
New teachers, whether new to the team or the department, are also users of these assignments; however, because they were not present at the conception of some unit, they often receive the assignments and all their handouts with little guidance and no real room to make these assignments their own in some meaningful way. Trying to teach a unit others developed is, for most teachers, similar to putting together furniture from IKEA; it's difficult to use others' materials and methods to teach writing. But it is problematic for another reason: It prevents the teachers from feeling any sense of ownership, undermines their investment in the unit or writing assignment, and effectively excludes them and their voice from the assignment.
To foster a conversation and culture of collaboration, it is vital that assignments not be treated as though they were written in stone. How could they be when the kids and conditions we work with change so much each year? When the constraints within which we work change every year in subtle but substantive ways that inevitably affect what we do and how we do it? When world events demand that we move that 1984 unit up to the fall during the election year? When we suddenly have a class set of Chromebooks to use every day and are challenged to use them in ways that will make a difference? When the unit that challenged all students so well last year challenges so few this year? And sometimes we get all these variations packed into one year, so it seems as if we are teaching, as I did one year, completely different classes. Yet we cannot create separate assignments for three different classes.
We can, however, allow students meaningful choices so that they can challenge themselves at the level appropriate to their current performance and thereby increase their level of engagement.
…
Learn more about The Six Academic Writing Assignments at Heinemann.com
---
Follow us on Instagram @heinemannpub to stay up to date on the latest books, your favorite authors, and upcoming events!
---
Jim Burke is the author of numerous bestselling Heinemann titles, including the English Teacher's Companion, Fourth Edition and What's the Big Idea? The question he's always tried to answer is "How can we teach our students better?" He seeks these answers daily through his work in his own classroom at Burlingame High School in California where he still teaches after twenty years. Facing the same constraints and challenges as every other teacher, Jim shares his creative solutions in bestselling professional titles with Heinemann such as Reading Reminders and Writing Reminders as well as through Heinemann Professional Development Services. As part of his commitment to helping teachers and learning how to use the latest technologies, he founded the English Companion Ning, described by Education Week as "the world's largest English department" and winner of several Edublog Awards for Best Social Network for Education. In addition to the EC Ning, Jim offers a steady stream of recommended resources through his website (www.englishcompanion.com) and Twitter (@englishcomp) where he is ranked in the top 100 educators to follow at the top within the online English teacher community.