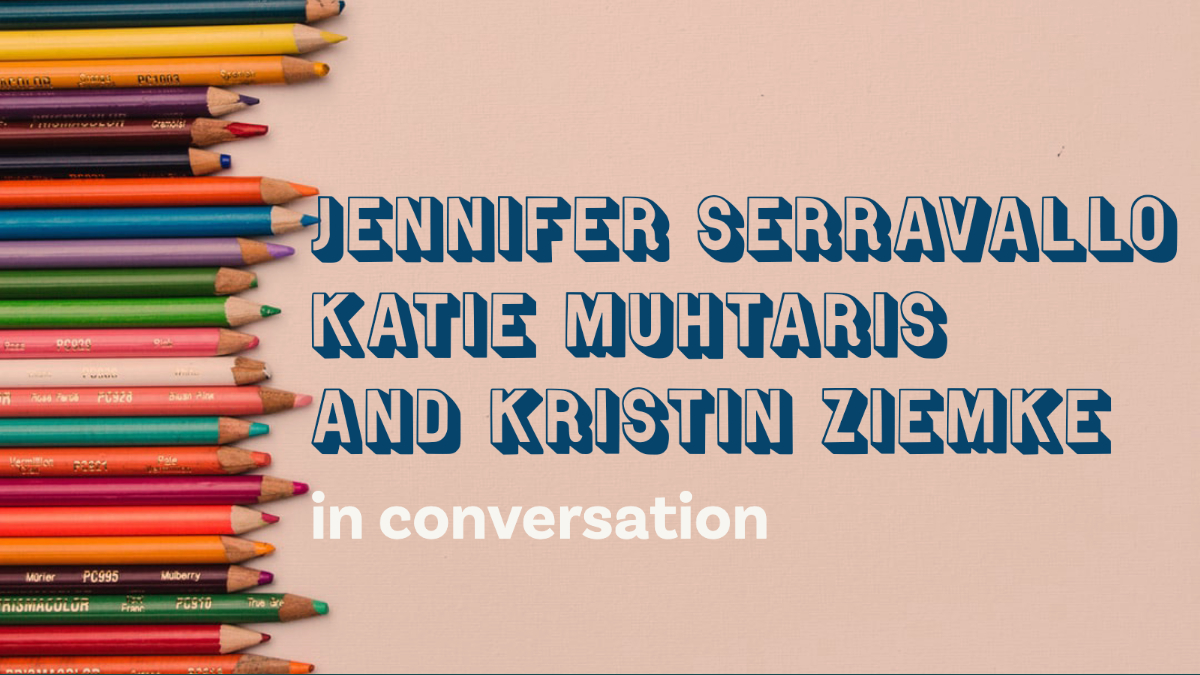 Collaboration is a powerful thing!
On Thursday, March 12th, authors and educators Jennifer Serravallo, Kristin Ziemke, and Katie Muhtaris teamed up to talk about considerations for distance learning in these uncertain times for schools. They went live on Facebook to discuss not only ways to structure home learning with digital tools, but also to share considerations for schools to ensure safety, equity, and access.
The recording is embedded here with the hopes that the information helps you and your schools make sound decisions in the name of kids both now and in the coming weeks. Below the video, you'll see an infographic created by Amplify and Read the World coauthors Kristin Ziemke and Katie Muhtaris.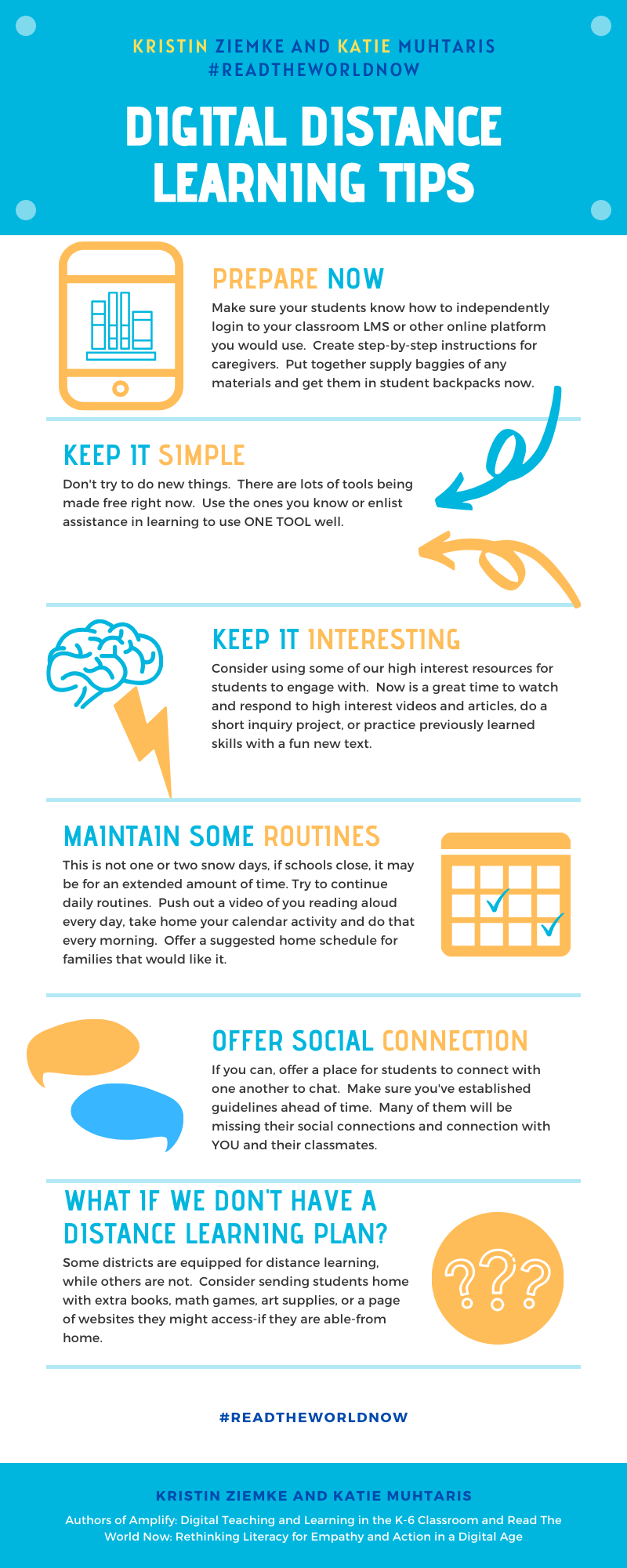 Free Online Resources by Kristin Ziemke and Katie Muhtaris
Padlet: Taking Care of Students
Padlet: Sites and Apps That Are Supporting School Closures
---
Jennifer Serravallo is the author of New York Times' bestseller The Reading Strategies Book as well as other popular Heinemann professional books, The Writing Strategies Book; Teaching Reading in Small Groups; and The Literacy Teacher's Playbook, Grades K–2 and Grades 3–6. Her newest books are Understanding Texts & Readers and A Teacher's Guide to Reading Conferences as well as the Spanish-language counterparts to her strategies books, El libro de estrategias de lectura and El libro de estrategias de escritura.
In Spring 2019, Jen's new Complete Comprehension: Fiction and Complete Comprehension: Nonfiction was released. This assessment and teaching resource expands upon the comprehension skill progressions from Understanding Texts & Readers and offers hundreds more strategies like those in The Reading Strategies Book.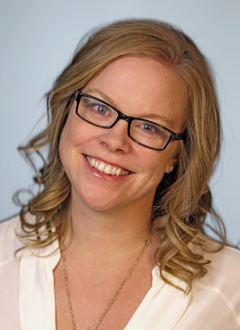 Kristin Ziemke is an urban school educator and the co-author of Read the World: Rethinking Literacy for Empathy and Action in a Digital Age, Amplify: Digital Teaching and Learning in the K-6 Classroom and Connecting Comprehension and Technology. Recognized as an international expert in literacy, inquiry, and technology, Kristin works with schools around the world to develop learning experiences that are student-centered, personalized, and authentic. She dedicates her research and writing to developing engaged and empowered students that empathize, understand, and care about the world. Currently serving as a resident teacher and innovation specialist for the Big Shoulders Fund, Kristin is an Apple Distinguished Educator, National Board Certified Teacher, and Chicago Council on Global Affairs Emerging Leader. This is her third book with Heinemann and her work has been featured by Apple, ISTE, EdWeek, Mindshift, and Scholastic.
You can connect with her online at KristinZiemke.com or on Twitter @KristinZiemke.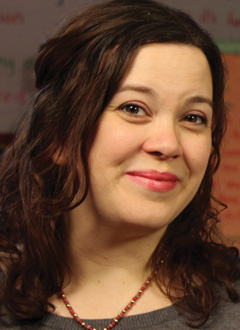 Katie Muhtaris has enjoyed teaching and learning with her students in the Chicago Public School system for the many years. She is co-author of Read the World: Rethinking Literacy for Empathy and Action in a Digital Age, Amplify: Digital Teaching and Learning in the K-6 Classroom. Katie is Nationally Board Certified as a Middle Childhood Generalist and holds a Master's Degree in Teacher Leadership. In addition to her devotion to her students, Katie also leads staff development in person around the country and digitally around the globe on Inquiry-based learning, technology integration, and reading comprehension strategies. Katie is the author of the blog Inquiry Live in the Classroom where she writes about her day-to-day teaching practices and seeks to connect with educators around the world.
You can connect with her on Twitter @KatieMuhtaris