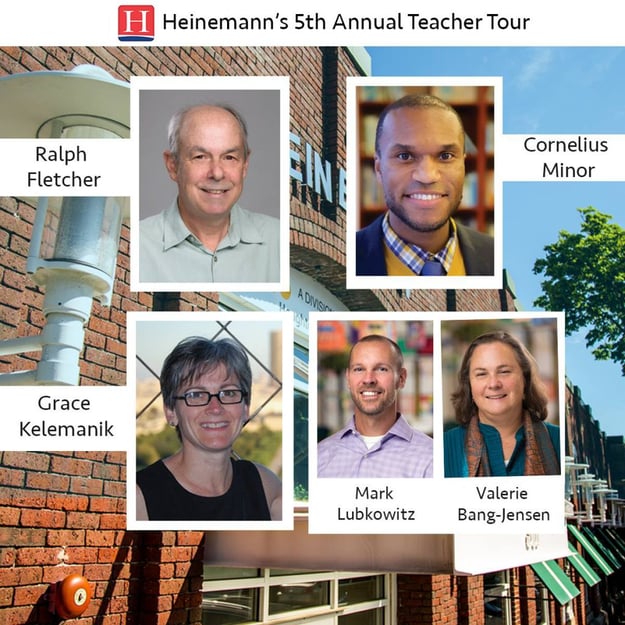 On Saturday, July 29th, Heinemann celebrated its fifth annual teacher tour. Each year we invite teachers from all over to join us at our home office to learn from our authors, share in thinking and learning together, and tour the historic mill building that we call home. This year, we were pleased to host authors Ralph Fletcher, Grace Kelemanik, Valerie Bang-Jansen, Mark Lubkowitz, and Cornelius Minor. Each author led a forty minute PD workshop session for the tour participants.
Were you unable to make it to this year's teacher tour? Fear not! We recorded each session LIVE for Facebook, and you can watch all of the videos below, along with the day's tweets and some presenter materials.
---
We started out day with Ralph Fletcher, author of several Heinemann titles, most recently Joy Write: Cultivating High-Impact, Low Stakes Writing
Next we spent some time learning from Grace Kelemanik, author of Routines For Reasoning: Fostering the Mathematical Practices in All Students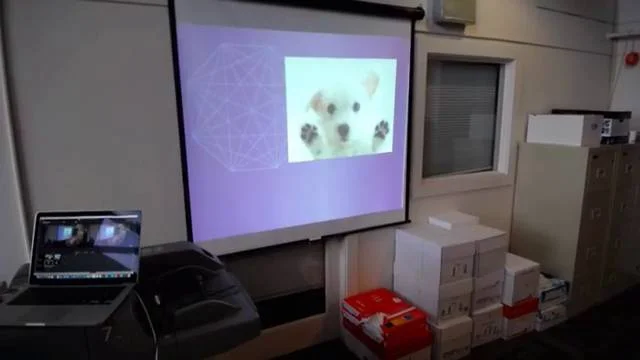 Valerie Bang-Jensen and Mark Lubkowitz, coauthors of Sharing Books, Talking Science: Exploring Scientific Concepts with Children's Literature talked cross-cutting concepts
*please note, we experienced some technical difficulty with this video, so this version starts about five minutes into the authors' presentation.
To wrap our day up, we spent some time thinking with Cornelius Minor, a Teachers College Reading and Writing Project Staff Developer, a Units of Study coauthor, and author of a forthcoming Heinemann book.
if you'd like a closer look at the slides in Cornelius's presentation, you're invited to view them here.