Jennifer Serravallo's The Reading Strategies Book is out now. In today's video, Jen discusses the intersections and sequencing of her Heinemann titles.
In the video below, Jen mentions two of her previous books—Conferring with Readers (coauthored with Gravity Goldberg) and Teaching Reading in Small Groups. These books introduce the structures and methods of small groups and one-on-one conferences. And with The Literacy Teacher's Playbook series, teachers can better understand reading assessment.
But what happens when you've used the methods and assessed the individual student? That's where The Reading Strategies Book comes in, providing over 300 strategies for a multitude of reading levels and conference scenarios.
Thanks for reporting a problem. We'll attach technical data about this session to help us figure out the issue. Which of these best describes the problem?
Any other details or context?
message
Find more blogs about Jennifer Serravallo and visit The Reading Strategies Book's official page.
Learn about Jennifer Serravallo's Professional Development offerings here.
♦ ♦ ♦ ♦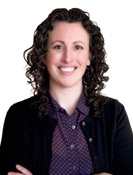 A literacy consultant and researcher, Jennifer Serravallo is the best-selling author or coauthor of the Heinemann titles Teaching Reading in Small Groups, Conferring with Readers, and The Literacy Teacher's Playbooks, Grades K–2 and Grades 3–6. Her newest book is The Reading Strategies Book, out now.
Visit the official Facebook group for The Reading Strategies Book