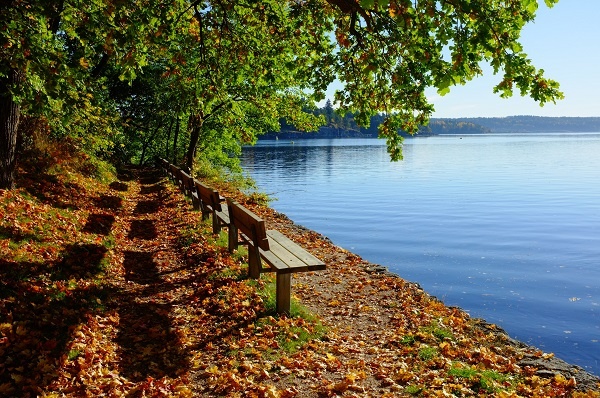 It's the week before this year's National Council of Teachers of English Conference (NCTE). We hope to see you there in Minneapolis. Remember to leave enough room in your suitcase for books, and to pack a light snack during the conference. It gets rough out there, walking around all day. Time for some links!
These links are interviews with educators, posts from our authors' and friends' blogs, and any interesting, newsworthy item from the past seven days. Check back each week for a new round of finds!
⇔ ⇔ ⇔
Tara Smith reviewed Reading Nonfiction at her blog A Teaching Life:
I love that Kylene and Bob begin by acknowledging the challenges teachers like me face in our instruction – not only do we have to teach our kids strategies to help think through and comprehend their informational texts, but we also have to create an instructional atmosphere that nurtures a mindset for reading nonfiction.

Click through to read the full review
⇔ ⇔ ⇔
Heinemann author Colleen Cruz wrote "Bend Your Knees and Brace Yourself":
So that's what I've been doing lately. Both in my day-to-day life and my work as an educator. I've been enjoying the happy things as they've come, but keeping my legs bent and my eyes ready for the inevitable crashing wave. Because it's important to experience the joy and fun, but it's also important to not get taken by surprise by the hard stuff.

Click through to read the full post
⇔ ⇔ ⇔
Nancie Atwell was on BBC Radio this week. You can listen to her segment here.
⇔ ⇔ ⇔
Betsy Hubbard at Two Writing Teachers reviewed the new Lester Laminack / Reba Wadsworth book Writers ARE Readers:
As I read this book, I felt like Reba, Lester and I were having a conversation. Their approach is easily digestible and informative. I loved the ease in which I was able to take a lesson and use it within my classroom, feeling supported and coached by their words.

Click through to read the full review
⇔ ⇔ ⇔
#ICYMI: Some of our popular posts from this week.

The Heinemann Fellows: Video Spotlight on Lorilee Cabrera Liberato
Writing Masters: The Essentials of Writing Instruction With Lucy Calkins
Where Does This Kind Of Teaching Fit On The Rubric?
How Can Routines Help When Teaching Large Numbers Of Students A Day?
⇔ ⇔ ⇔
That's it! Be sure to check back next week for another round of links. If you have a link or a blog, be sure to mention them in the comments below. You can also email them to us or tweet at us. We're pretty available over here. Cheers to your weekend!
*Photo by Baard Hansen