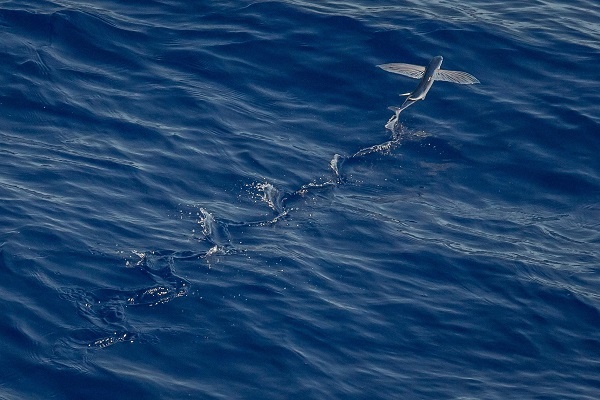 Welcome to this week's link round-up. Just as the winged fish in the picture above skims and bounces off the water's surface, we have zigged and zagged across the internet to provide you these articles and pages.
Each week we find around five interesting reads for you to take into the weekend. These links are interviews with educators, posts from our authors' and friends' blogs, and any interesting, newsworthy item from the past seven days. Check back each week for a new round of finds!
⇔ ⇔ ⇔
A reminder to cast your vote in support of Colleen Cruz, Kristin Ziemke, Christopher Lehman, and Sara Ahmed, for the SXSWedu Conference in March of 2016.
Thinking Note Boredom: Inspire Nonfiction with Kristin Ziemke, Christopher Lehman, and Sara Ahmed. VOTE HERE.

Pop Goes the Writing Workshop with Colleen Cruz. VOTE HERE.

⇔ ⇔ ⇔
Kylene Beers wrote two great posts last week on her blog:
⇔ ⇔ ⇔
Are you a teacher? Do you keep a blog? Heinemann Fellow Jessica Lifshitz thinks you should:
Blogging gives me a chance to make myself vulnerable in the way I am asking my students to make themselves vulnerable. It is really scary to share your ideas with others. It is really scary to share your writing with others. And yet, we ask our students to do both of these things all the time.

Click through to read "Why I Hope All Teachers Start Their Own Blogs."
⇔ ⇔ ⇔
"Reading is like breathing in; writing is like breathing out."
⇔ ⇔ ⇔
That's it! Be sure to check back next week for another round of links. If you have a link or a blog, be sure to mention them in the comments below. You can also email them to us or tweet at us. We're pretty available over here. Cheers to your weekend!
*Photo by John Cobb.