This week's post is a portion of Jennifer Serravallo's On-Demand PD course titled "Teaching Reading In Small Groups: Matching Methods to Purposes." You can learn more about our on-demand offerings here.
Creating positive experiences for students during both small groups and independent reading begins with setting a tone that encourages student confidence. Starting your one-on-one conferring session with a compliment notices and names a child's current approximation of a strategy or behavior that you'd like them to continue doing (Johnston 2004).
Compliment conferences complement learning in so many ways:
They set a positive tone, helping students to know their strengths are being recognized.
They help foster an environment where risk-taking is safe.
They encourage students to continue practicing something they may be approximating at this point.
They allow you to move around the classroom quickly, touching base with several students.
Notice how many students Jennifer is able to connect with during this 6 minute clip. Her purpose is clear, positive, and focused on giving compliments to the readers.
Thanks for reporting a problem. We'll attach technical data about this session to help us figure out the issue. Which of these best describes the problem?
Any other details or context?
message
Did you hear how she encouraged them to transfer their successful skill to another reading opportunity? This type of conference not only addresses what the student is doing in the present, but invites them to envision themselves using this again. Jennifer's quick and effective compliment conferences provide confirmation to students that they have a useful and productive strategy for their independent reading.
♦ ♦ ♦ ♦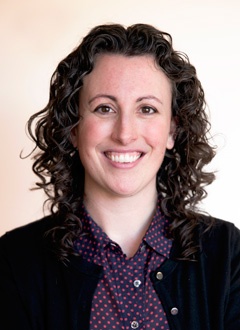 Jennifer Serravallo is the best-selling author of the new Reading Strategies Book as well as other popular Heinemann titles, including Teaching Reading in Small Groups; Conferring with Readers (coauthored with Gravity Goldberg); and The Literacy Teacher's Playbook, Grades K–2 and Grades 3–6.
♦ ♦ ♦ ♦
Wondering where to connect online? Start by signing up below for Heinemann's Online PLC 2015–16! Each week, we'll share content from the Heinemann Digital Library as food for thought and discussion. Our conversations can occur in comments here on the blog, on Twitter using #OnlinePLC or in our Facebook Group. Looking forward to a year of sharing content, conversation and #OnlinePLC camaraderie!
♦ ♦ ♦ ♦