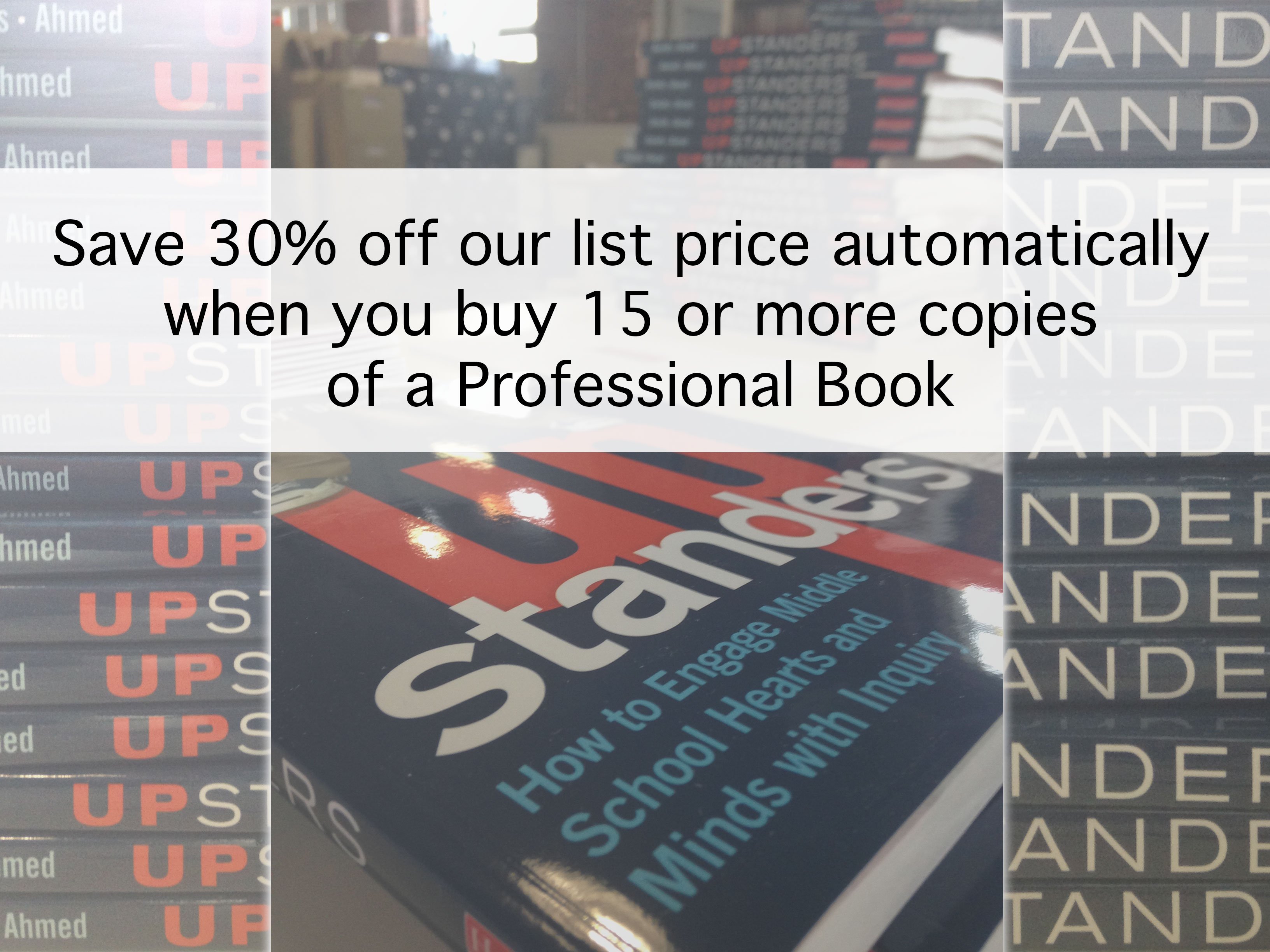 Heinemann is thrilled to announce a new discount on bulk purchases! Starting today, save 30% off our list price automatically when you buy 15 or more copies of a Professional Book.
This discount will kick in, without any codes or coupons, if you're buying 15 or more of the same professional book.
Use this discount as many times on one order as you want. Need 25 copies of Comprehension & Collaboration? Or 250? 30% off our list price. Also need 17 copies of Writing Pathways? You'll get 30% off the list price on it too. Need 14 copies of Teaching Reading in Small Groups as well? Make it 15 to get the savings, then share the extra book with a friend!
Best of all, this deal ends…never! It's our new discount, every day. Online, on a PO, or over the phone.
OK, here's the fine print, because we know you'll want to know. This discount is only applicable on our Professional Books, not on LLI, Benchmark Assessment System, any of our curricular resources (such as Units of Study or Comprehension Toolkit), nor on any of the ancillaries associated with these items.
So start saving yourself or your school money today with our special bulk discount. Your students will thank you.