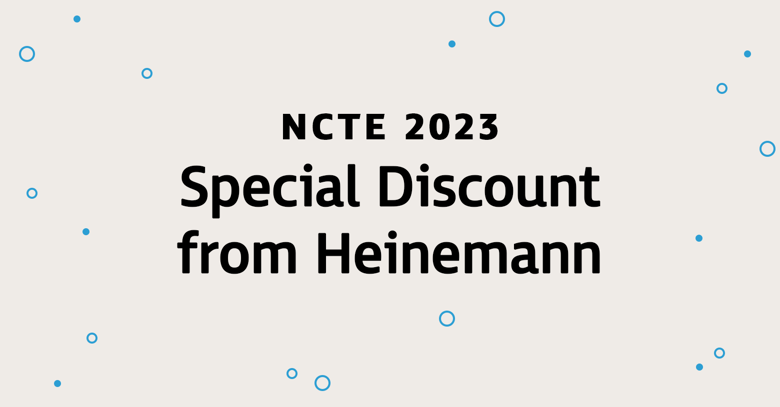 Heinemann is proud to participate in the 2023 National Council of Teachers of English (NCTE) annual conference. We hope to see you there and are excited to offer a special discount on our professional books, even if you can't attend the conference!
Get suggestions for your next read with this list of all the professional books we published in 2023 and hear more from our authors by listening to the Heinemann podcast.
2023 NCTE Special Discount
Receive a special discount of 30% off, plus free shipping, by using code NCTE23 when ordering our professional books on heinemann.com. Shop now through December 1st to save with our NCTE discount!
Get 30% off list price plus free shipping when using coupon code

NCTE23

for individual online purchases at
www.heinemann.com
only, valid from November 16th, 2023, until December 1st, 2023. This discount is not available for Purchase Orders and is not applicable to BENCHMARK, LLI, CHOICE LIBRARIES, UOS, FPC, COMPLETE COMPREHENSION, BUNDLES AND OTHER SELECTED CURRICULAR PRODUCTS. State tax and shipping charges where applicable will apply.