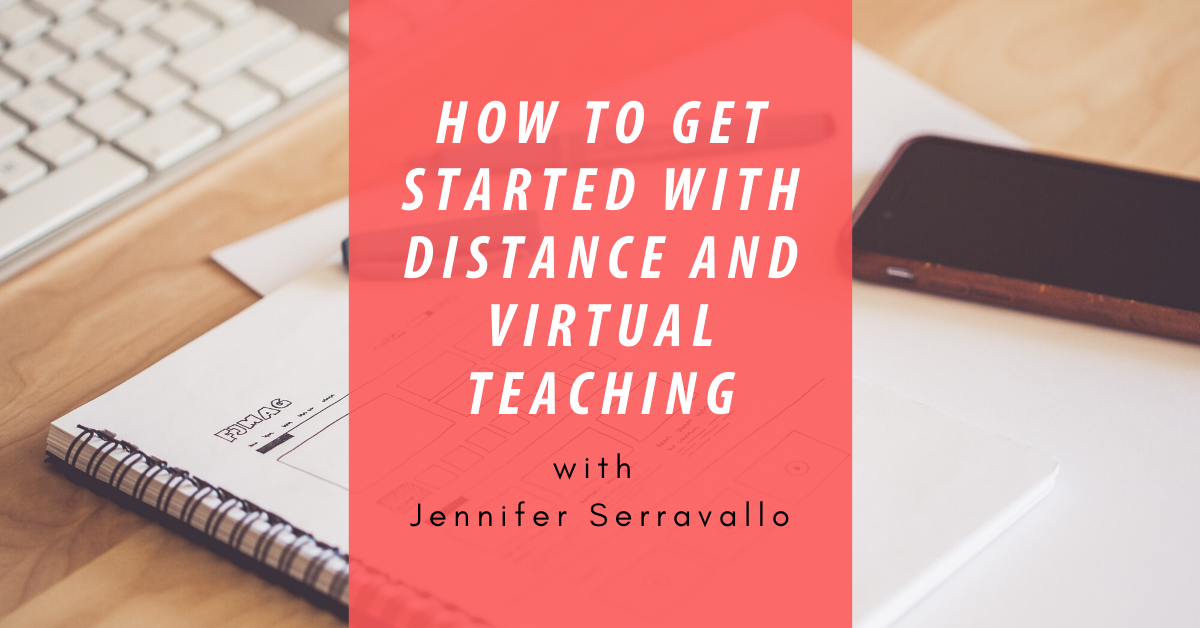 Whether you're in a school that is already under home quarantine or you're simply preparing for the possibility, Jennifer Serravallo has shared some great advice about how to get started supporting the readers and writers in your classroom in a distance learning scenario. She'll be adding to the conversation in The Reading and Writing Strategies Community Facebook Group as the COVID-19 situation continues to unfold, and many teachers in the group are adding their best thinking and ideas to the conversation as well.
In Jen's own words, she wants to be clear that "this is uncharted territory and I'm no expert in what weeks and months of meaningful distance learning with young children would look like" but believes that having an open forum where teachers and literacy experts come together and share resources and ideas is a great place to start. Below is her first (slightly adapted) post on the matter, but please join us in The Reading and Writing Strategies Group to be a part of the ongoing educator think tank.
Reading strategies from a distance: independent reading, minilessons, read aloud, and conferring
The first thing that occurs to me is that we want kids to be keeping up a high volume of reading, and we cannot assume kids will have access to books (or that public libraries will remain open). For this reason, it makes sense to me to start planning for how you can send each student home with at least 3 weeks worth of reading material from your classroom and/or school library. Online sites with reading materials (Raz Kids, Newsela , etc) could be another option, but we cannot assume all children will have a device or access to reliable internet**. Likewise with setting students up to access materials from Google folders (this will work in some places with some children, but it'll be important to make plans for those students who won't be able to access them). I would tell children that every day they should read for 30 minutes at least -- to themselves, to a younger sibling, or be read to by a grownup or older sibling, etc. depending on age of the student.
Perhaps each day you could read aloud a text or teach a mini lesson (maybe on FlipGrid or YouTube Learning? that students might access through a computer or tablet if they have one, or possibly through a parent's cell phone if that's an option. If you are working with students with limited access to devices, YouTube might be a more cell-friendly platform.**
Then, I would set up a conference schedule where you will either video conference with a handful of students each day (perhaps 5 5-minute conferences?). Zoom would be great for this and you can set up meetings for free without an account. Zoom has an app, or you can use a tablet or computer. FaceTime or Google Hangouts also works well. For kids without a device, if they have access to a phone this could be done by phone, though is less personal and it's harder for younger children because you can't see the book they are reading. This can be a time for you to check in with them on their personal goal, hear about what they've been reading, listen to them read aloud, give them feedback, and possibly offer a new strategy.
**I think that doing a quick tech assessment of every student in your class will help you plan for options. Will they have access to a personal computer or tablet? Will they have to share a device with other family members? Will their parents let them watch short videos on their phones? Do they have internet? Etc.
Do you have other ideas about how to support students' independent reading, conferring, and learning of strategies remotely?
REMINDER: Join Jennifer Serravallo for a special Facebook Live event on Wednesday, March 18th starting at 6:00 PM (EDT). This live event will take place on the Heinemann Publishing Facebook page.