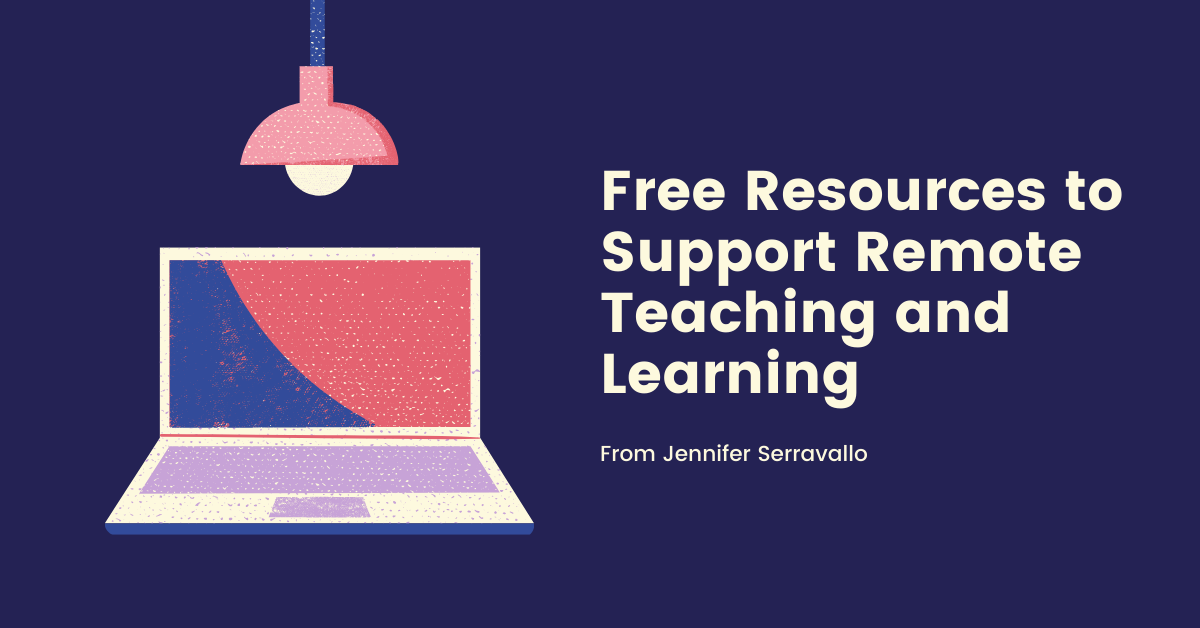 Jennifer Serravallo, author of The Reading Strategies Book, The Writing Strategies Book, and many other Heinemann titles, has organized a list of free online resources to help you teach during these challenging times. Keep this list bookmarked so that you can come back to it when you need it.
---
There are numerous free downloadable resources hosted on the Heinemann website and with just a little change in perspective, many of them can be used as powerfully online as in the classroom.
Below are a list of a books with free resources that go with each, showing you how to adapt them for distance learning. And for those of you whose books are locked inside of school, some of these resources don't even require you to have the book at hand.
The Reading Strategies Book
Class Profile
A simple organizational tool you'll find among all these resources is the Class Profile. With all of your students separated and working independently, it would be easy to feel overwhelmed and underinformed about what's happening with your students. Fill in this form and keep it nearby because it will be helpful as you plan, pull small groups over Zoom or the phone, monitor students' progress, and confer with individual readers. You could even turn it into a spreadsheet or Word doc that you can update easily.
Do I need the book to use this? Not at all! This is a tool to get to know your readers and organize your thinking.
Can I use it to communicate with grown-ups at home? While you'll probably communicate what goal and strategy the reader is working on, the overall form is for your use.
Note-Taking Form
My go-to Note-Taking Form can help you track what you're teaching to each child over time (whether you're meeting with them one-on-one or in groups) and stay on the same page as other teachers such as reading specialists, OTs, PTs, etc. If you print the form out and write on it, send a photo or scan of it to the colleague(s) you collaborate with. Or create a version of it in Google Docs so that it can be easily shared. These notes can serve as a year-end portfolio of sorts to demonstrate what students have been taught and what they've learned.
Do I need the book to use this? No—this is a note-taking and collaboration tool. If you have access to The Reading Strategies Book, however, you can use the strategy numbers as a shorthand way to note what you see students doing and what they might need help with next.
Can I use it to communicate with grown-ups at home? Yes! In some cases, grown-ups at home will be monitoring a student's work, strategy use, and progress in between times when you are able to connect with them. You can share your observations and recommendations with them. Since many won't have expertise in reading instruction, frame your recommendations in everyday language and focus on one simple strategy at a time that they can use with their child.
Planning Your Week
Planning Your Week has new meaning during social distancing. Especially because some students have different ways to communicate with you—or no way. With so many variables at play, this planning guide becomes more important because you need to keep track not only of students' reading needs, but also how you can find a common mode of communication for those with similar needs. You may also find it helpful to note options for how you'll meet with students (via Google Meet, Zoom, telephone, Flipgrid) if you're operating on more than one platform or work with students with different tech accessibility. It may also be helpful to add times into each cell or in the margin to keep track of when you'll be logging on.
Do I need the book to use this? No, though if you have the book at hand, you can note what strategies you'll teach in each box next to students' names.
Can I use it to communicate with grown-ups at home? The complete schedule with your plan for all kids is just for you. However, consider sending a schooled to children and their grown-ups at home so they can plan.
Reading Goals Form
To use the Reading Goals Form with students, you'll probably want your copy of The Reading Strategies Book with you. The form allows a student to collect strategies aligned to their goal, so a visual reminder of the strategies they've learned with you is available during their independent practice time. Since you'll likely be meeting with students less frequently or for less time than you do in person in the classroom, the form they create (or that you cocreate and store online) will allow them to reference and remember your work together when they work alone in between your visits.
Do I need the book to use this? It would be helpful to have unless you've memorized a lot of the strategies or have created some of your own. If you are missing your copy because it's locked at school, the e-book is available at Heinemann.com and shipping fees are waived if you'd like paper copy.
Can I use it to communicate with grown-ups at home? Although it's designed for students use, it can be a helpful summary to share with caregivers so they know what to be reminding students to use and do as they work independently.
Trifold Retelling Scaffold
The Trifold Retelling Scaffold is a helpful tactile tool to accompany strategy 5.3 "Summarizing What's Most Essential" from The Reading Strategies Book, but it could be useful for any reader working on the goal of Plot & Setting. For children working on other goals or strategies, use this trifold as an example and inspiration to support other strategies by asking children, "What kind of tool can you make to use at home to help you as you practice this strategy?"
Do I need the book to use this? No, it can be helpful as-is either as a support for retelling or inspiration to create other tactile tools.
Can I use it to communicate with grown-ups at home? This is a fantastic resource for adults supporting students at home. It gives them specific prompting language to use whether they are reading to their child or their child reads to or talks about their reading with them.
Reading and Writing Connections
To streamline instruction and make the most of every moment you have with students, use this Reading and Writing Connections resource. It shows you where the goals in the Reading Strategies Book and The Writing Strategies Book align. Once you know how they mirror one another, you can plan literacy instruction that helps children practice the same skills and thinking from the perspective of readers and writers. That's instruction that's powerful and efficient if you're creating your own strategies.
Do I need the books to use this? Probably, because it refers directly to the goals and strategies in both books. However, it may be useful even without the books because it will help you think through your planning.
Can I use it to communicate with grown-ups at home? While you likely won't share it directly with them, it would be powerful, indeed, to tell adults that their child is learning mutually reinforcing skills throughout the day. Better yet use the ideas in this resource to give them ideas for language they can use to reinforce as well.
What Can I Work on as a Reader
What Can I Work on as a Reader is a self-reflection tool for students that helps them—and you—find their next reading goal. Because you can't be with students in person, you don't have as many opportunities to observe them. If students complete this form on their own, it allows for efficient goal-setting conversations when you are able to video- or phone-conference with them while you're apart. This might be something you recreate as a Google Sheet or Survey to send kids electronically. You could also do this verbally with a younger reader who may not be able to complete it on their own.
Do I need the book to use this? The color-coded areas on the form relate directly to the thirteen reading goals (and chapters) in The Reading Strategies Book and helps you jump right from the reflection to finding appropriate strategies. However, even if you don't have the strategies handy, this tool can help you keep instruction differentiated.
Can I use it to communicate with grown-ups at home? Yes, caregivers will be able to see exactly what goals you're helping children learn and know their children better as readers.
The Literacy Teacher's Playbooks
While most of The Literacy Teacher's Playbook's resources are meant for practicing qualitative assessment, one is perfect for these times.
Home–School Communication Letter
With the Home–School Communication Letter you keep everyone at home informed about what their children are working on, and you tell them exactly how they can help.
Do I need the book to use this? Not at all.
Can I use it to communicate with grown-ups at home? That's why it exists!
The Writing Strategies Book
Many of the free resources for The Writing Strategies Book mirror those in The Reading Strategies Book, so we won't go into great detail on those. But there are some other powerful tools here that you'll really want to know about.
Writing Wheels
These Writing Wheels were originally intended to show you, the teacher, the process that most children use in grades K–2 and in grades three and up. When working remotely, students can use them as a tactile tool to keep in writing folders or notebooks to track where they are working in the writing process. You can also post it on your classroom page and screen share the image during video conferencing to help anchor the strategies you teach to the process students are familiar with.
Do I need the book to use this? No, but if you have your Writing Strategies Book with you, you'll see that the navigation bar on the outside margin of each page, as well as each in-chapter index, includes what step in the writing process the strategy addresses. That makes it powerful for planning.
Can I use it to communicate with grown-ups at home? Yes, and this can help them coach their own children through the writing process itself when you're not virtually there. It'll also be a helpful visual reminder that learning to write is about much more than just a perfect product: Writers go through a process and learn strategies and improve their writing all along the way.
Reflection Questions
Reflection Questions for writers helps a student see their own writing process and understand when and how they are most engaged. Use this early on during remote teaching with each of your students to remind them who they are as writers and support them in making plans for how they'll get writing done at home. This can be conducted orally for students who may have a hard time completing it independently.
Do I need the book to use this? This tool can be used with or without The Writing Strategies Book and provides solid information about any student. It is very powerful when combined with the book's strategies for engagement.
Can I use it to communicate with grown-ups at home? Of course! In fact, you might enlist adults to guide their child through the questionnaire. It will help them understand their children's motivation, stamina, and engagement with writing.
Writing Papers
Writing Papers are designed to help beginning writers to write in specific genres, scaffold their understanding of organization and structure, and support their process (sketching first, then writing). There's a general purpose paper, another general purpose paper for kindergarteners, one for informational writing, one for poetry, and one for procedural writing. For students with access to a printer, you can send them this paper, and they or their grown-ups at home can print it as needed. These simple papers will help maintain the feeling of writing time at school in addition to their designed purpose of scaffolding a student's work with a genre.
Do I need the book to use them? No, these papers can be used with any kind of writing curriculum or assignment and across any and all genres.
Can I use them to communicate with parents? These papers are designed for student use, but you may remind adults who are supporting students at home to prompt the use the picture spaces to sketch or sketchnote to plan writing and then use the lines to write sentences and words.
Additional Writing Resources
There are additional free resources for The Writing Strategies Book that are mirrors of those available for The Reading Strategies Book. The Planning Your Week, Class Profile, and Note Taking to Communicate with Other Teachers forms are identical to the one for reading. The Writing Goals form changes only the word Reading to Writing but is otherwise identical. Finally, What Can I Work on as a Writer changes the questionnaire to match the hierarchy of writing goals in The Writing Strategies Book. Its application and strengths for online teaching and learning are the same as for its reading counterpart.
Permission for Use of The Free Resources Above
I've been getting a lot of questions about what individual teachers have permission to use online and how. Thank you to everyone who has asked—I appreciate the question. You are completely free to download, print, and share the resources I've described above. It's what they're intended for.
Some teachers want to share actual strategies from my books. Unlike the free resources at Heinemann.com/JenniferSerravallo, the content between the covers of my books was not originally intended for sharing. However, I've talked to Heinemann, and we've agreed on a policy that temporarily relaxes some of the copyright policies during the COVID-19 crisis. Here's what we're asking you to do if you want to share a strategy from one of my books:
If you type out strategies to share with students and families electronically, please only do so in closed or password protected groups (i.e. Google Classroom, Flipgrid)
If you share strategies by broadcast or recorded video (whether spoken or on a chart or other visual shown during the video recording), please only do so in closed or password protected groups.
Charts, prompts, and up to 30% of any page (but no more than 15% of the entire book) can be shared directly with students or families supporting home learning.
Anytime content is taken from the book and offered online, this credit line should appear on it: "Adapted from [title] [copywrite year] [author, publisher].
All of this shared content must be removed by June 30, 2020.
Thank you to Heinemann for creating these temporarily relaxed copywrite-protection policies so that you can continue supporting children's literacy growth. Also, thank you to each of you: As the author, I appreciate your attention to these guidelines.
Stay Safe and Teach Well
Now is a time when we don't have a lot of control or resources despite being asked to do crucial work and to bring some normalcy to children's lives. I hope these free resources help. I'm so inspired by the teachers I am talking to who are finding new ways to help students learn and grow. Stay home, stay healthy, and teach well!
—Jen
---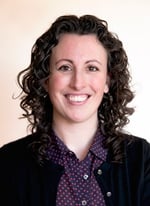 Jennifer Serravallo is the author of New York Times' bestseller The Reading Strategies Book as well as other popular Heinemann professional books, The Writing Strategies Book; Teaching Reading in Small Groups; and The Literacy Teacher's Playbook, Grades K–2 and Grades 3–6. Her newest books are Understanding Texts & Readers, and A Teacher's Guide to Reading Conferences.
In Spring 2019, Jen's new Complete Comprehension: Fiction and Complete Comprehension: Nonfiction were released. These assessment and teaching resources expands upon the comprehension skill progressions from Understanding Texts & Readers and offer hundreds more strategies like those in The Reading Strategies Book.
Additionally, Jen is the author of the On-Demand Courses Strategies in Action: Reading and Writing Methods and Content and Teaching Reading in Small Groups: Matching Methods to Purposes, where you can watch dozens of videos of Jen teaching in real classrooms and engage with other educators in a self-guided course.
Learn more about Jen and her work at https://www.heinemann.com/jenniferserravallo/, on Twitter @jserravallo, on Instagram @jenniferserravallo, or by joining The Reading and Writing Strategies Facebook Community.