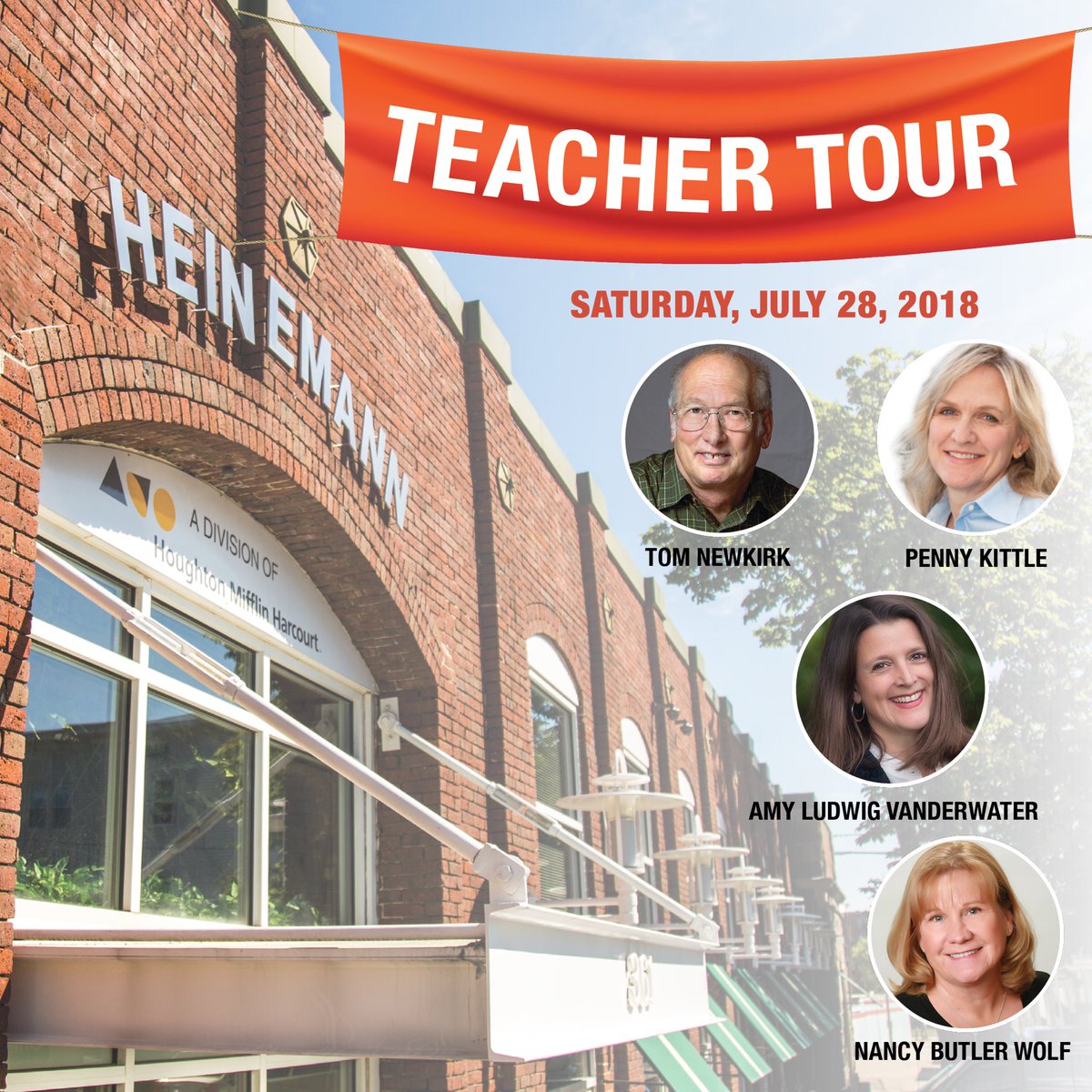 On Saturday, July 28th, Heinemann celebrated its sixth annual teacher tour. Each year we invite teachers from all over to join us at our home office to learn from our authors, share in thinking and learning together, and tour the historic mill building that we call home. This year, we were pleased to host authors Nancy Butler Wolf, Amy Ludwig VanDerwater, Penny Kittle, and Tom Newkirk. Each author led a forty minute PD workshop session for the tour participants.
Heineman 2018 Teacher Tour opening remarks. Photo by Sherry Day
If you were unable to make it to this year's teacher tour, fear not! We recorded each session on facebook Live, and you can watch all of the videos below, along with the day's tweets and some presenter materials.
---
The day kicked off with Penny Kittle as she highlighted the power of student choice and conferring in teaching reading and writing. Her latest book, 180 Days, tracks her year-long collaboration with co-author Kelly Gallagher.
---
Next, Amy Ludwig VanDerwater, who presented on her most recent title Poems Are Teachers, and explored the teaching power of poetry across genres.
---
Dr. Nancy Butler Wolf presented on the practical teaching power of mathematical modeling. You can learn more about mathematical modeling in her book Modeling with Mathematics.
---
Finally, Tom Newkirk shared insight about taking risks in teaching and the writing process. His latest book, Embarrassment, explores how the fear of failure may be holding us back, both in learning and teaching.
---
Thank you to all the teachers and presenters who made this year's teacher tour a success! It is such a joy to watch educators sharing ideas and learning from each other. We hope you all had a fabulous time, and left with new ideas, energy, and inspiration for the new school year ahead!
Continue the conversation on Twitter with the hashtag #heinemannteachertour