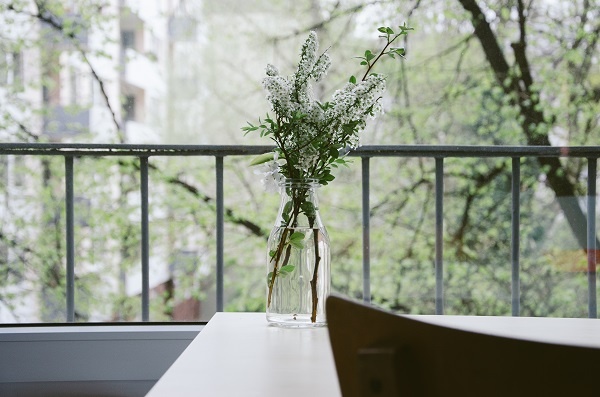 Time for another Link Round-Up! It's the last week in April and the rains have subsided. Pharmacies all across this fine country are moving their stock of Claritin like you wouldn't believe. Just yesterday I saw someone wearing sandals. Sandals, I say!
These links are interviews with educators, posts from our authors' and friends' blogs, and any interesting, newsworthy item from the past seven days. Check back each week for a new round of finds!
⇔ ⇔ ⇔
For The Atlantic, Jo Boaler and Lang Chen wrote about the stigma of using your fingers when counting in math class:
A few weeks ago I (Jo Boaler) was working in my Stanford office when the silence of the room was interrupted by a phone call. A mother called me to report that her 5-year-old daughter had come home from school crying because her teacher had not allowed her to count on her fingers. This is not an isolated event—schools across the country regularly ban finger use in classrooms or communicate to students that they are babyish. This is despite a compelling and rather surprising branch of neuroscience that shows the importance of an area of our brain that "sees" fingers, well beyond the time and age that people use their fingers to count.

Click here to read the full post
⇔ ⇔ ⇔
Rod Berger talked with author Tom Newkirk on edCircuit and discussed information literacy in education. Watch the conversation here.
⇔ ⇔ ⇔
Flip Your Writing Workshop is the new book from authors Dana Johansen and Sonja Cherry-Paul. The two are also prolific on their co-edited blog LitLearnAct. This week they provided some background on the new book:
Sonja and I get together on Saturday or Sunday morning at our favorite Panera Bread Restaurant in New York. We sit at our favorite table (the one near the electrical outlets) and begin typing away. We also chat about our classrooms and what we're working on. Oftentimes, our conversations turn to the strategies we're using in our rooms to help our students grow as readers and writers. "I've found this great digital text," I might say to Sonja. And she might respond, "That's perfect for a chart I've been thinking about." We love our discussions about the ebb and flow in our workshops. We also talk about how we're constantly trying to meet the needs of all our learners. How can we best differentiate our lessons?

Click through to read the full post
⇔ ⇔ ⇔
Amplify coauthor Katie Muhtaris wrote about amplifying with words and images:
What if we used these concise images as a way to remind students of goals or learning targets? Better yet, what if students created their own reminders to help them be the best that they can be? What if they acted as a class record of lessons throughout the unit? Perhaps these images become printed reminders of accomplishments or digital badges of success across the year? The potential is limitless. Here are a few ways that I've begun to explore.

Click through to read the full post
⇔ ⇔ ⇔
The fifth episode from Kate and Maggie's DIY Literacy Video Series was posted on Wednesday. Check it out here.
⇔ ⇔ ⇔
That's it! Be sure to check back next week for another round of links. If you have a link or a blog, be sure to mention them in the comments below. You can also email them to us or tweet at us. We're pretty available over here. Cheers to your weekend!