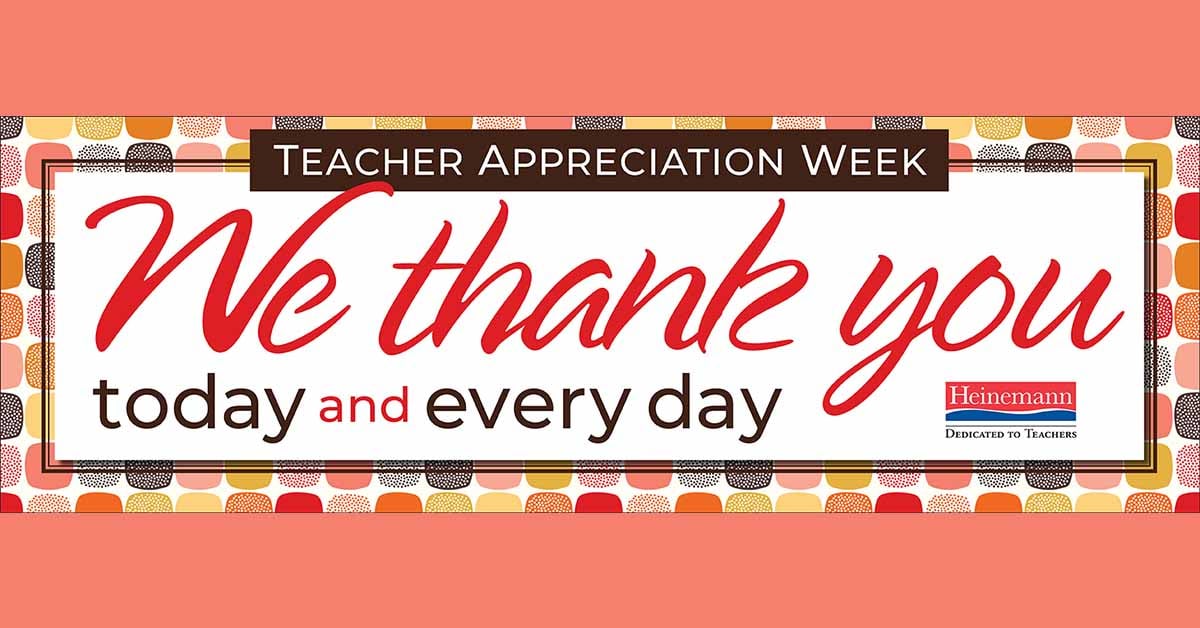 It's Teacher Appreciation Week, and here at Heinemann we're celebrating by sharing stories from the people who know teaching best: you! Below are testimonials from teachers across the country on what brought them to teaching, and what inspires them everyday. Check them out!
---
Quintin Bostic, from Georgia, teaches to be a role model for kids like his younger self...
Shannon and Gabrielle, of Illinois, compare stories of school experiences that led them to education...
Brian Melton, a current Heinemann Fellow from Illinois, came to teaching as a second career...
Brittany and Fredrika, from Texas, were moved by teachers in their life who took the time to believe in them...
Brent Rivers, of New Jersey, describes the daily inspiration he gets from his students...
No matter who you are, what you teach, or where you're from, every teacher has a story to tell. Our mission is to support you in successful, professionally satisfying teaching and learning. We thank you today and every day!
…
Click here to learn more about our Teacher Appreciation Week promo code! And don't miss our Teacher Appreciation Week bonus episode on the Heinemann Podcast!
---
Follow us on Instagram @heinemannpub to stay up to date on the latest books, your favorite authors, and upcoming events!
---