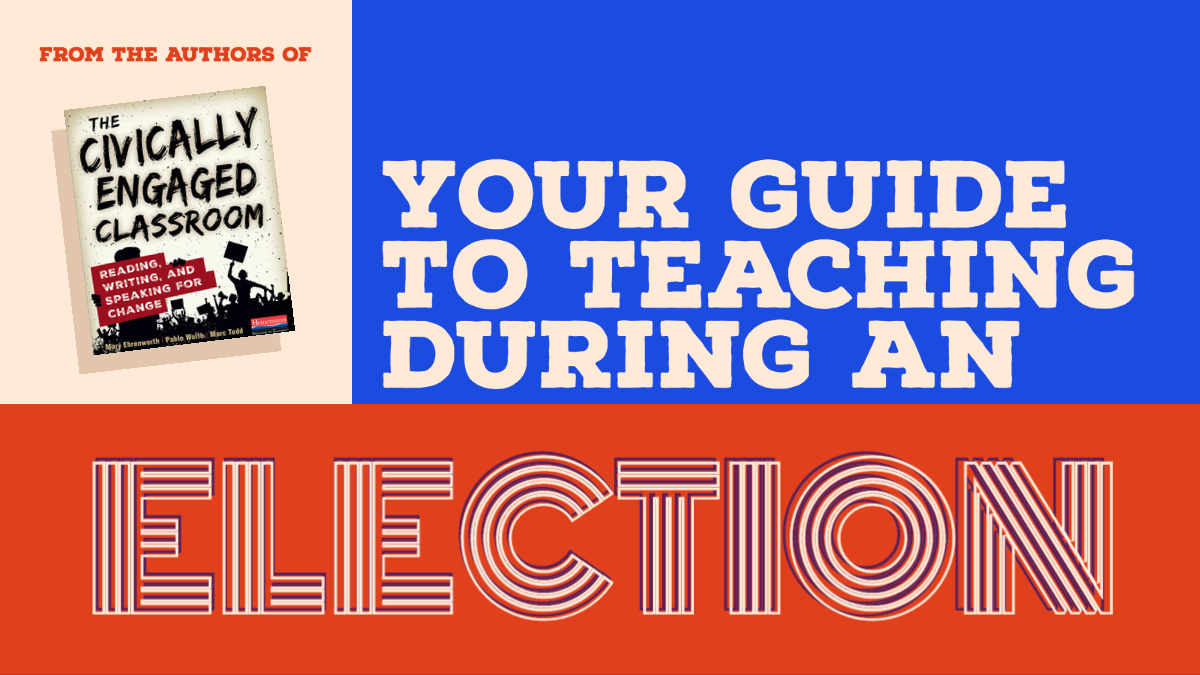 With an historic national election on the horizon, you may be wondering if and how you should address it in your classroom. Here, Mary Ehrenworth, Pablo Wolfe, and Marc Todd, authors of The Civically Engaged Classroom, have created an immensely helpful guide to teaching during an election.
Below, you can read their introduction to the guide and follow the link to download a copy.
Dear Friends,
If you're looking at this guide, you're likely weighing options for how to address an upcoming election. We know how challenging it can be to teach responsibly in an election year, and we'd like to help. We've taught election units in different time periods and in different places around the world. We've taught with teachers who share our political beliefs and with teachers whose beliefs differ, or whose parent population has vastly different political affiliations than those of the teachers. We've learned that our job is not to teach kids how to vote, or what political party to support. We do want to teach them what political engagement looks like—how people investigate the big issues in play, how they study candidates and parties, how they get involved locally or nationally. We also want to teach kids to explore the history of voting, including who has been enfranchised and disenfranchised, and what work remains to make democracy more just. Our hope is that this guide will give you the tools you need to help your students engage with the electoral process, to help them see their role in how we choose those who serve in our government now and in the future.

Perhaps you're designing a grand election unit every four years, one in which kids track politicians and parties, and trace the big issues and the candidates' positions on those issues; perhaps you'll even have a mock election. Or perhaps you'll want to include a strand in your curriculum that studies breaking news and the electoral process in action. The suggestions in this guide can form the basis of an election unit, or you can use the suggestions as necessary to address particular issues and ideas as they arise. We've included essential questions as well as specific teaching ideas that tailor the core ideas in The Civically Engaged Classroom to the unique challenges of teaching responsibly during an election. As the 2020 presidential election, in particular, unfolds, we'll also be sharing useful resources via Twitter. Follow us at @MaryEhrenworth, @MarcToddNYC, and @PabloWolfe.
All the best,
Marc, Pablo, and Mary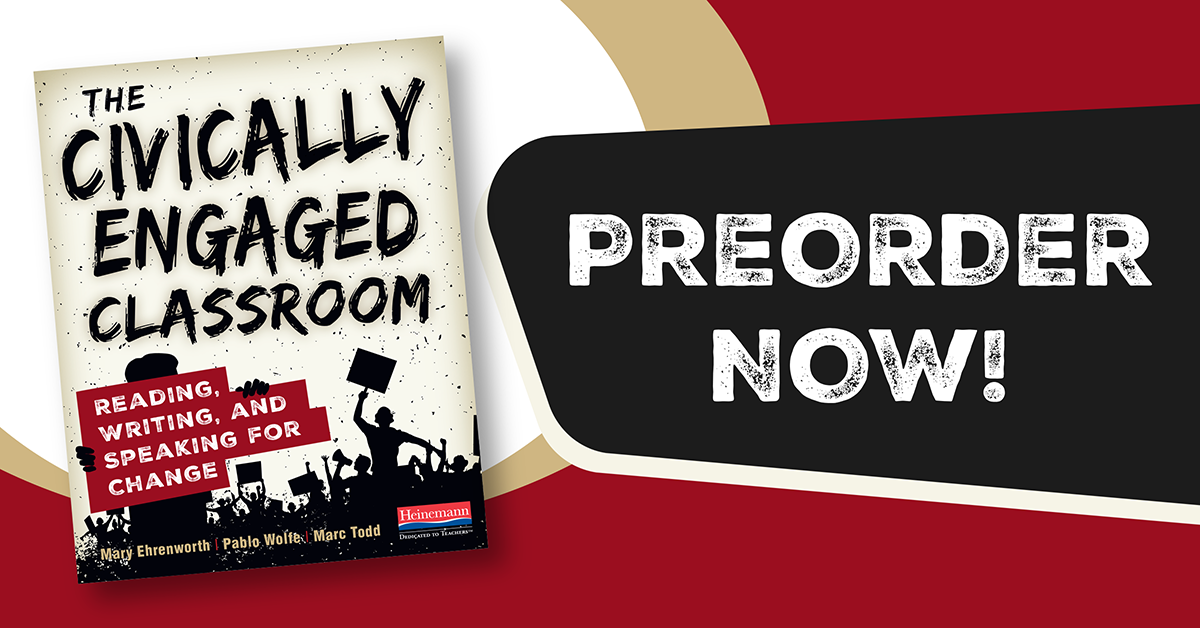 ---
Mary Ehrenworth, Senior Deputy Director of the Teachers College Reading and Writing Project and co-editor for the Units of Study for Teaching Reading, Middle School series, works with schools and districts around the globe, and is a frequent keynote speaker at Project events and national and international conferences. Mary's interest in critical literacies, deep interpretation, and reading and writing for social justice all inform the books she has authored or co-authored in the Reading and Writing Units of Study series as well as her many articles and other books on instruction and leadership.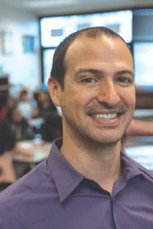 Pablo Wolfe is a Washington DC-based educator who promotes civic education as a means to improve student engagement, celebrate student identity, and embolden the next generation of activists. He's been a public school administrator, a staff developer with the Teachers College Reading and Writing Project, a teacher, and a parent, and in all of these roles has sought to make school a training ground for civic life. Whether planning town hall meetings with groups of 7th graders, writing letters to elected officials, or organizing opportunities for service learning, Pablo believes that academic skills are best learned when applied towards addressing social injustices. He is currently working to create a network of civic-minded educators to share stories and best practices that illustrate how civic knowledge, values, and behaviors improve student outcomes and transform schools. A strong believer in the role of teachers as agents of social change, he strives to thread this idea through his writing, staff development and teaching.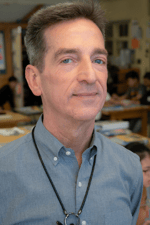 Marc Todd teaches Social Studies at IS 289, the Hudson River Middle School in New York, and is a national presenter for the Teachers College Reading and Writing Project. He collaborates with teachers around the world and leads workshops and institutes on culturally relevant pedagogy and teaching students to be critical readers of history. Marc believes in immersing kids in nonfiction reading and making notebook work inside of content classes both serious and joyful.