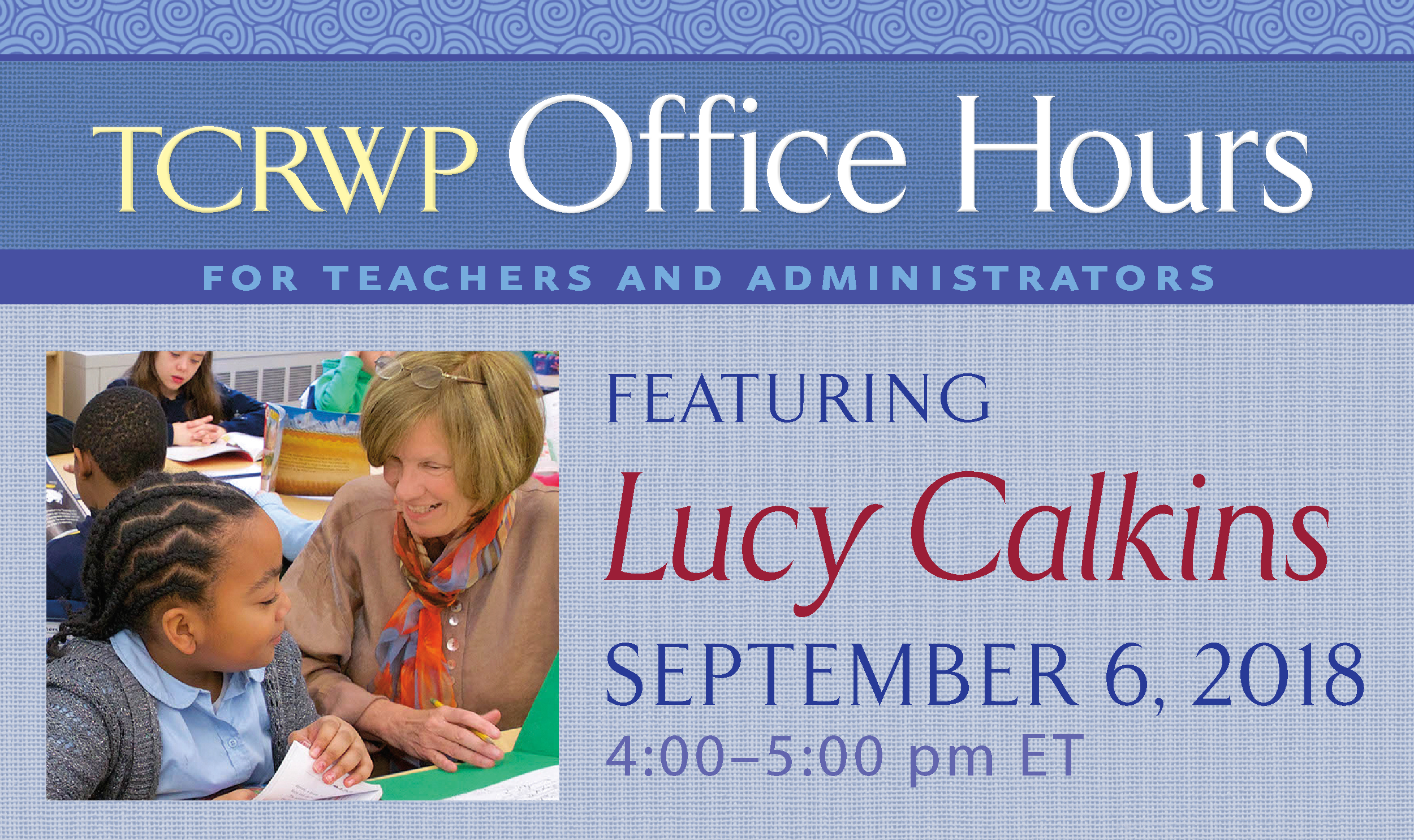 We are pleased to announce the return of the popular Lucy Calkins/TCRWP Office Hours webinar series! These webinars, which occur on the first and third Thursday of the month from 4:00–5:00 pm (Eastern Time), will resume on September 6th.
In these interactive webinar sessions, Lucy and her TCRWP colleagues respond to questions you pose live, offering practical advice on topics such as:
getting your reading and writing workshops off to the right start,
raising the level of your practice,
supporting effective implementations of Units of Study,
and much more

Catch up on Past Office Hours
Missed any of last spring's office hours? Be sure to watch the recordings, which now include helpful chapter markings so you can jump right to the questions you're most interested in. Just follow the link below and fill out the landing page to gain access to these resources.